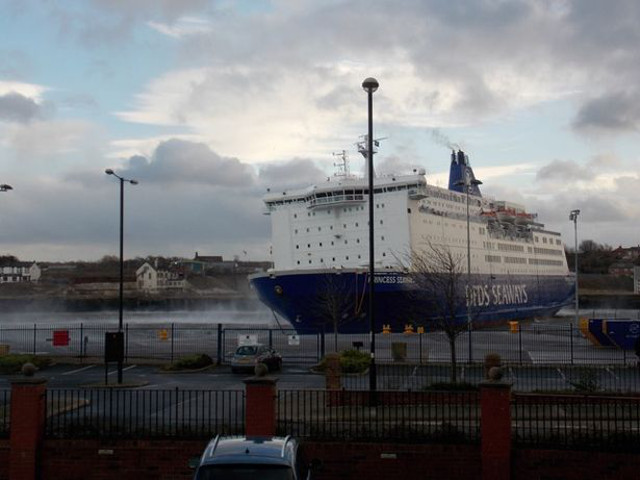 The
DFD Seaways
ferry was swept adrift in the River Tyne in North Shields, Tyneside, as it was being prepared to sail to
Ijmuiden
, near
Amsterdam
on Sunday afternoon (Nov 29).
Ferry passengers have been warned of possible delays after a ship broke free of its moorings in North Shields .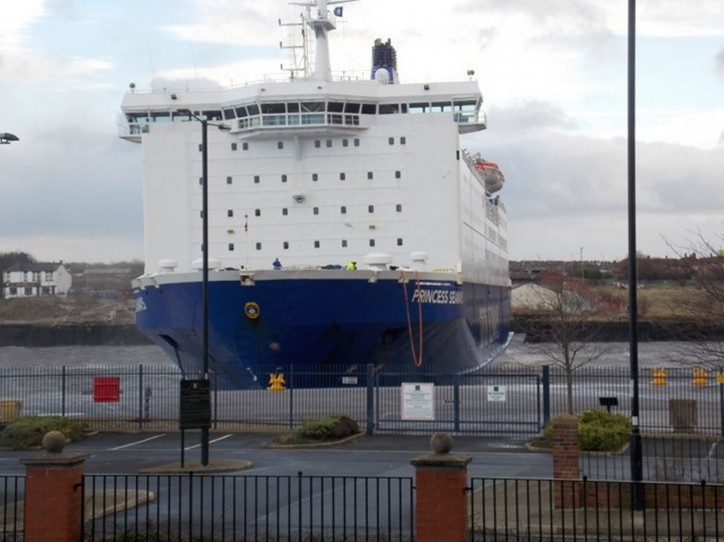 Residents heard a loud bang as high winds battered the North East before the DFDS Seaways vessel,
Princess Seaway
, could be seen adrift in the Tyne.
As winds of up to 65 mph hit the North East there were delays across the travel network and the vessel was around one hour 45 minutes late arriving into port.
A Port of Tyne spokeswoman confirmed the vessel had broken free from its moorings but said she was unable to confirm further details.
Brian Hall, of Commissioner's Wharf, North Shields , witnessed the ship break from its moorings. He said:
"There was a large bang and I looked out and saw the Princess Seaways ferry being pushed across the river. It is breached across the river and it looks as if it could be damaged. From the house it looked like there was some damage at the rear. A small dredger was on the river and it tried to push the ferry back into position but it didn't have much success."
The 61-year-old, who has lived at Commissioner's Wharf for two-and-a-half years, said it was the first time he'd seen a ferry struggling against such high winds.
Max Foster, passenger director at DFDS said:
"Unfortunately, I can confirm that the ropes securing Princess Seaways to the berth at the Port of Tyne in North Shields snapped in the high winds...I would like to apologise to our passengers for any inconvenience caused to their journeys, but we, like many other travel operators, are sometimes beholden to the weather. Passenger safety is of paramount importance to us and we will not sail unless we believe it is safe to do so"
In February 2008 ferries between North Shields and Ijmuiden were cancelled for a week for essential repairs after the DFDS vessel King of Seaways was blown from its moorings and collided with an oil platform.
Source: www.chroniclelive.co.uk