Thursday, 30 June 2016

Blueoceana Company has been made to understand from colleagues in Washington State, that Jimmy Meadows, Jr., a Walking Boss and member of ILWU Local Union 92 at Portland, Oregon, has died of injuries originally sustained in an accident occurring aboard M/V FOREST TRADER (shown above) at the Port of Longview, Washington on the afternoon of 21 June 2016.
Mr. Meadows, in the employ of Stevedoring Services of America, was atop a hatch cover when he fell approximately eight (8) feet to the weather deck. In that fall, he sustained several broken vertebrae (a broken neck), broken ribs and a very likely pierced lung. He was evacuated from the ship by emergency personnel and taken to a local hospital, where he was assessed to be in critical condition and put on life support.
Subsequent neurological assessment disclosed the seriousness of his injuries and the inability to sustain life without extraordinary means. Life support was terminated yesterday, 25 June 2106.
Investigations by Federal OSHA, SSA and ILWU are ongoing, so it's pointless and unwise to theorize as to proximate cause at the present time. When available, updates will appear at this page.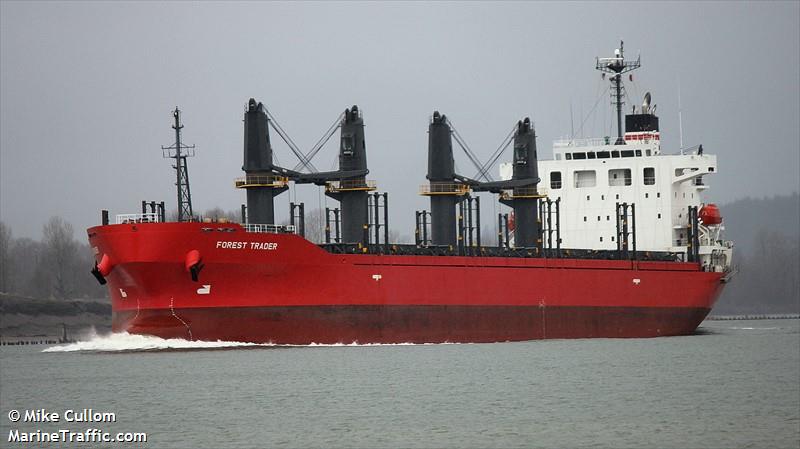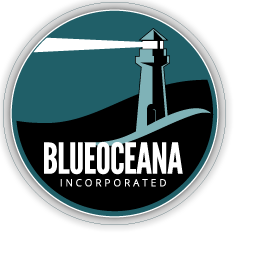 Wednesday, 29 June 2016
The EU Council's Permanent Representatives Committee approved on June 29 new rules to increase the financial transparency of ports and create fair conditions for access to port services across Europe, confirming the agreement reached with the European Parliament on June 27.
The new rules set out to make ports more efficient and ensure fair competition in the sector, aiming at boosting the competitiveness of European ports both in promoting short sea shipping as an alternative to congested roads and vis-à-vis ports located in non-EU countries.
In addition, more competitive facilities and processes should reduce costs for transport users, according to the Council of the European Union.
The regulation will apply to over 300 seaports covering 96 percent of all freight and 93 percent of all passengers handled by EU ports. Member states are free to decide whether to apply the regulation to other ports as well.
Member states may decide to leave out ports in the comprehensive network located in the outermost regions, such as Réunion, Madeira and the Canary Islands. They may also decide not to apply the rules on the separation of accounts of small ports in the comprehensive network.
When it comes to the different categories of port services, cargo handling and passenger services will be subject to the financial transparency rules, but are exempted from the access provisions. Member states will remain free to decide how to organise these services.
Furthermore, member states and port management bodies will be able to impose certain minimum requirements for the provision of port services and restrict the number of service providers in a limited number of cases set out in the regulation.
The regulation must be formally approved by the European Parliament and then by the Council and this is expected to be completed by the end of this year, according to the Council of the European Union.
Follow World Maritime News
Container ship ITEA struck container crane at Bremerhaven Container Terminal at around 0900 LT June 27. Container crane was seriously damaged and is inoperable, vessel suffered slight damage portside. Allision was caused by error in operating bow thruster, i.e. crew's to blame.
Investment dilemmas and challenges for port and terminal operators have been magnified by the arrival of ultra-large container vessels (ULCVs) and the consolidation of volumes into larger alliances and bigger carriers.
Neil Davidson, senior analyst of ports and terminals at Drewry, told delegates at last week's TOC Container Supply Chain conference in Hamburg that the primary concern of terminal operators was that volatility had worsened dramatically.
"There's much more volatility in market share that operators have to deal with as a result of the alliances," he said. "Look at the transhipment market in south-east Asia – Singapore's volumes were down 9% last year while Tanjung Pelepas and Port Klang were up significantly, almost entirely due to alliance reshuffling.
"Then we heard this week that CMA CGM has done a deal with PSA which will likely see some volume going back to Singapore – so there are huge chunks of volumes that can move between ports, which leads to great uncertainty and higher risk."
He added that this volatility was no longer just restricted to the more "inherently volatile" transhipment ports.
"Look at the North European gateway market in the last year – Rotterdam was more or less the same, Hamburg was down 9.3%, Zeebrugge down 23.3% while Antwerp was up 7.5%. Again, a big factor in this was the alliance reshuffling having a big impact on volumes in a short space of time, and in a long-term business it's pretty hard to deal with that."
In response, he suggested terminal operators have a number of strategies at their disposal, particularly the idea that they could look to form alliances of their own.
"There could be more alliances between terminal operators – finding ways to work together is a natural response to the way big carriers have come together, and perhaps that might go a step further and result in more M&A between operators and merging," he said, adding that joint-ventures with shipping lines for terminal investment was another option.
"It would be one way of mitigating the risk of bigger alliances. PSA's deals with CMA CGM and Cosco are a good example of that – as Opex and Capex is being pushed up it is certainly worth working with carriers to try and optimise the process," he said.
One possible by-product of the larger chunks of volume is that it may allow terminal operators to raise handling rates, which traditionally have been resistant to inflationary forces.
"You could charge more for terminal handling, and while there has been a lot of talk about how the bigger alliances put pressure on terminals and drive prices down, I'm not so sure that's the case – if you have bigger ships and bigger alliances, there's actually less choice of ports and terminals to use and that means terminals operators have a chance to reflect that in their pricing,"
The prospect of terminal operators forming alliances has previously been mooted, but has so far gained little traction. However, Lamia Kerdjoudj-Berkaid, secretary general of the Federation of European Private Port Operators (Feport) said there could be grounds for the sector to approach competition authorities.
"While terminals cannot cooperate on prices, there are exemptions such as the sharing of slots on ships, which is common capacity management. Lines can cooperate and have an exemption to do so, which could be extended to terminal operators.
"We are not there yet, and there has been no formal request from the terminal operator community, but if we are looking at optimisation, then this would make sense.
"But it is not as of yet a request from our federation, and nor from our members," she said.
Unless operators rise to these challenges, Mr Davidson suggested the investment in new capacity could be withheld and the ownership profile of the sector could change dramatically.
"Terminal operators could simply refuse to invest, and certainly at the moment a lot of major operators are reviewing their greenfield expansion plans very, very carefully.
"You might also see a shift in the nature of investors in the industry. Certainly the institutional investor might change in nature as the risk profile changes," he said.
Tuesday, 28 June 2016
Hanjin Shipping has confirmed to The Loadstar that it intends to off-hire 38 chartered-in vessels when their charters expire this year and in 2017.
Involving 20 containerships and 18 bulk vessels, it is the latest restructuring step by the shipping group to appease its creditors by significantly reducing its charter contract liability.
Hanjin did not advise which trades the ships are deployed on, or if they would be replaced by other tonnage, which conceivably could include ships operated by its vessel sharing partners.
Hanjin currently operates a fleet of 47 chartered-in containerships and is still in negotiations with owners in an endeavour to reduce daily hire fees by around the 30% demanded by its main creditor – state-owned Korea Development Bank (KDB) – as part of its financial restructure.
Earlier this month Hanjin advised that it had completed the first round of talks with 22 shipowners, during which it had "explained the necessity" of a charter rate reduction. But it said it was "too early to comment" on how successful these negotiations would be.
However, Gerry Wang, chief executive of Seaspan, which charters and manages seven containerships to Hanjin – was clearly in no mood to concede anything when he visited the shipping line's top officials in Seoul recently, confirming Seaspan would not accept a rate cut.
"We have never done it. We won't tolerate a contract re-negotiation. Any call for a rate cut is illegal by international laws," he told Bloomberg.
The seven 10,010 teu ships Seaspan charters to Hanjin are contracted for 10 years on fixed rates of $43,000 per day, and are due to expire in 2024 and 2025.
According to Seaspan, Hanjin owed $11.6m in charter hire arrears as at May, and Mr Wang said the shipowner was prepared to cancel the charters and take back the ships rather than reduce the daily hire rates.
The owner warned that vessel arrests and the termination of the charters "could materially harm Hanjin's business and restructuring efforts".
In an emailed response to The Loadstar, Hanjin said: "We are under continuous discussion and negotiation with Seaspan, and we are putting all our effort to bring the best visible result as soon as possible."
Nonetheless, Hanjin maintains that it has reached a "mutual understanding" with shipowners following the brief detention of a bulk carrier in Richards Bay, South Africa last month, to resolve the arrears issues.
South Korean media reports have suggested that the carrier's total charter hire arrears are as much as $85m.
Meanwhile, Hanjin continues its near-frantic efforts to shore up its cashflow by offloading any asset it can, and recently reached deals to sell its shareholding in three container depots in China.
For undisclosed amounts, Hanjin has divested its 60% interest in the Shandong Hanjin Logistics depot; a 50% shareholding in Dalian Haunting Logistics; and a 38% stake in Shanghai Hanjin Freight & Transportation.
Hanjin is scheduled to pay off or refinance around $420m of debt that will mature at the end of this month.