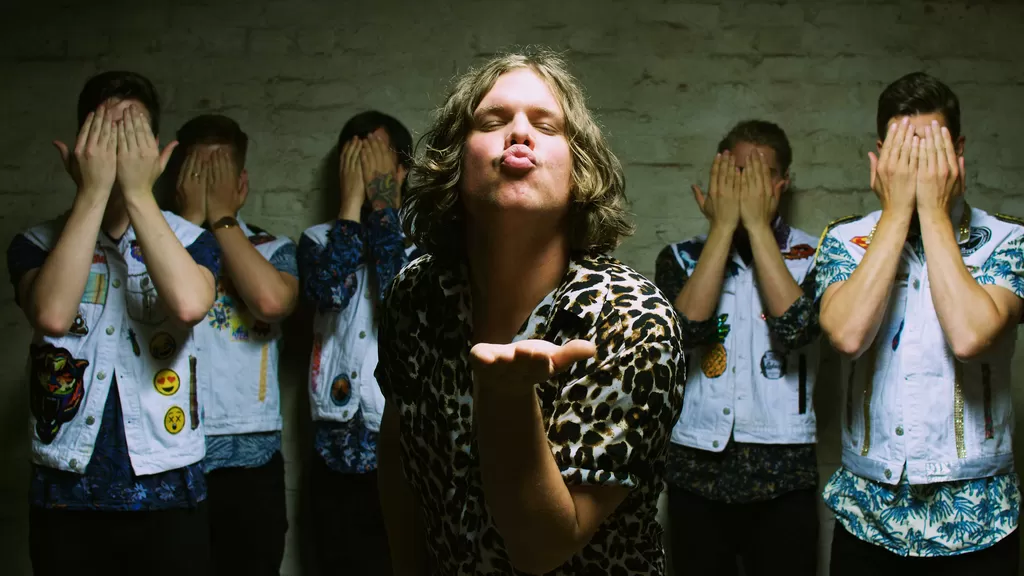 Posting on behalf of Svein Lundeng and Dockers Hangarounds
Five bands play concert in support of the dockworkers.Oslo February 2.
"When workers' rights are overrun, we are making noise, and there will be noise. Together with several Norwegian artists, we will arrange a solidarity concert for the dockworkers on February 2. The concert will show solidarity with all workers who feel stepped on by big companies. "
Solidaritetsgruppa for havnearbeiderne writes in their event
https://www.facebook.com/events/2476526869238620/ :

Norwegian port workers have come to know what happens when big companies want to increase their own profits. The agreement that the Transport Workers Association has for the Harbor Workers means that workers employed at the local loading and unloading office have priority over all loading and unloading work in the ports. When the Drammen company Holship wanted to use underpaid workers, they believed that the collective agreement violated the freedom of establishment in the EEA Agreement. The case was brought to court and ended with a Supreme Court judgment in favor of Holship. In other words, Norwegian workers' rights were subject to the company's wish for more profit, thus accepting social dumping by foreign workers in Norway. This means a dangerous undermining of the hard-won rights we have in Norwegian working life.
We also have a broad agreement in Norway that social dumping is not allowed, yet we will allow this to happen in our ports and with our workers. This makes the blood to boil for many, including us. Therefore, we think that when workers' rights are overrun, we make a noise. And noise there will be. Together with several Norwegian artists, we will arrange a solidarity concert for the harbor workers on 2 February. The concert will show solidarity with all workers who experience being trampled on by big companies.
With us on the team we have the band Vicereine as in a statement to us, saying: We in Vicereine hate social dumping. Equal rights and settlements should be a minimum for all Norwegian employees. When we were contacted about this, we thought "Riot, protest and party is strictly what we do with anyway" Therefore, we are flying over the mountain with sables and Tropical Death on February 2.
NTF: ITF's Decision to Declare Oslo Port POC Was Inevitable
Image Courtesy: Yilport
It was finally necessary to declare Oslo Port as Port of Convenience (POC) and ask for international solidarity to stop the attacks on both seafarers and dockworkers in the port, the Norwegian Transport Workers' Union (NTF) told World Maritime News.
"We, in the Norwegian Transport Workers' Union, are very disappointed that we had to go to the stage to declare the Port of Oslo as a Port of Convenience (POC)," the union pointed out.
"The work in Oslo port is both in violation of national collective agreements, ship's collective agreements and in violation of international conventions, ILO 137 and ILO 152, which Norway has ratified. There is therefore, no doubt that social dumping is still going on in the port of Oslo," NTF added.
The NTF said that the former political majority in Oslo municipality worked hard, together with The Confederation of Norwegian Enterprise (NHO), to close the dockworkers out of the port area. This was partly successful from 2014. When a new political board in Oslo was elected in 2015, there was an agreement between the city council partners and other political parties that ILO 137 should be followed. This was also approved by the board of Oslo Havn KF – the municipality company of the Port of Oslo governing the port activity – as late as June this year, as explained by NTF.
During the consideration of this case at the International Transport Workers' Federation's (ITF) meeting in Cape Town in June 2017, there was unanimity to declare Oslo Port as POC. However, the Norwegian representatives asked for a final decision to be postponed until we saw the result of the decision in Oslo Havn KF.
In the summer and autumn this year, several meetings were held between the ITF Coordination Committee in Norway and representatives of Oslo Havn KF and the political authorities in Oslo to find a solution to the problem.
However, as dockworkers' and seafarers' rights, as well as their pay and working conditions, continued to be violated, ITF Coordination Committee in Norway was authorized to make a final decision on the matter.
As informed, ITF inspectors revealed in their controls that seafarers often perform the work traditionally carried out by dockworkers. This has been done in violation of ships' collective agreements on cargo handling clause and often without seafarers being paid according to the wage agreement in the collective agreements on board.
World Maritime News Staff