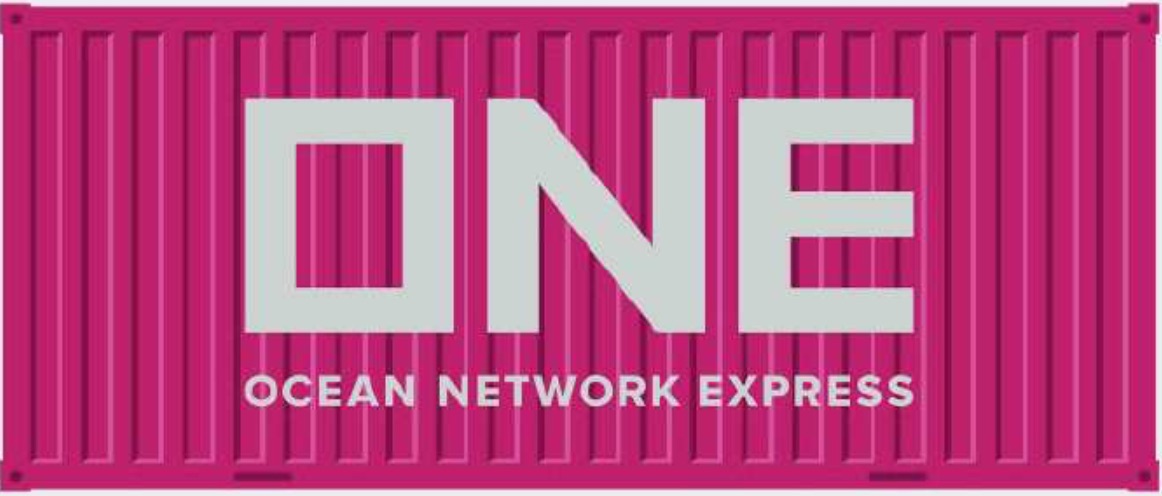 Mike King | Friday, 20 April 2018
Forwarders and NVOs describe first weeks of new Japanese box shipping network as 'a shambles' of poor communication, staff and equipment shortages, IT problems, and missed pick-ups due to booking failures
Forwarders and NVOCCs claim the newly merged Japanese container line business Ocean Network Express (ONE) is still failing to provide customers with even a basic level of service several weeks after its launch.
ONE was formed from the container line operations of NYK, MOL and K Line at the start of April, but started taking bookings for its joint services in February. Yet despite having a year to prepare for the launch, customers in the UK report a total lack of communication with clients, staff and equipment shortages, IT chaos, and missed pick-ups due to booking failures.
Craig Lingard, director of Daygard Logistics Group, said since the start of April, dealing with ONE had been "shockingly bad", adding that with over a year to get new systems in place it was hard for customers to understand how the transition could have been managed so poorly.
"ONE admits to having all sorts of issues, from bookings through to getting cargo on vessels," he told Lloyd's Loading List. "But this is beyond teething problems.
"It's a combination of IT and staff. As customers we don't know who to talk to. We used K Line and NYK before the merger, but the reps we dealt with are no longer available. We don't even know where they are now.
"It's worse for exports, but imports are also bad. It's affecting us and our customers."
He said other forwarders and NVOs in the UK report the same problems, and so do the company's agents in mainland Europe.
Another forwarder and NVO said a rates matrix supplied by ONE contained incorrect information about the departure port. "We are having haulages not covered, bookings being missed, confirmations taking two weeks, nobody answers the phone," he added. "On one booking, a driver turned up, but he wasn't trained to take hazardous cargo so they left the container until a haz driver could go and collect.
"These aren't excuses you can make because of the merger. These are just stupid errors and they are making us look foolish to our customers."
A senior executive at another major UK-based consolidator said he had seen no evidence of any progression planning to merge the three Japanese legacy carriers into ONE. "They've taken people out of MOL, K Line and NYK, left the original companies bare, and haven't got enough people to look after things at ONE," he said.
"It's a shambles. There's nobody to make decisions. Containers are being left behind. They are short of equipment. They're not accepting bookings to collect boxes. There's no space on the trains from the north to the south of the UK for our export consignments."
Communications from ONE's staff to clients, seen by Lloyd's Loading List, confirm the current state of disorder. A ONE representative admitted to one forwarder to "discrepancies" on published rate tariffs, acknowledging that it shouldn't be the forwarder's responsibility to check to see if every routing offered is accurate.
There would also appear to be specific problems relating to the transfer of staff from NYK, MOL and K Line to ONE. A ONE representative admitted the line's bookings department was "still under as much pressure this week as they were last week". He explained that the bookings department had "walked in the door on April 3" on the "back foot" and were faced with an "unprecedented amount of bookings" and "didn't have the resources to cope with these volumes".
He added: "At the moment, I believe they are so snowed under that any time spent on the phone to customers would push back any progress they are making in processing the bookings and getting the T/Os sent to Southampton, which would only re-start the cycle."
In the UK, ONE has now put in place a UK Service Recovery team, which the ONE representative said would be "a useful contact point once we get the remainder of the NYK legacy staff over onto bookings once legacy work has been completed".
However, the UK-based consolidator, who did not wish to be named, said switching carriers this was often difficult. "There's no real alternative for a consolidator," he added. "Who can we go to? Most consolidators are lined up the same as us – forwarders and shippers are due with certain vessels on set days; if we change, it causes chaos. We also have FAK rates in place."
A leading shipping analyst who asked not to be named in this article said any supply chain issues faced by ONE customers would inevitably cause difficulties for its partners in the in The Alliance − Hapag-Lloyd and Yang Ming − which share slots on ONE vessels. "We're hearing a lot of negativity about ONE's difficulties transitioning from three systems, particularly around IT," he added. "This will have a drip-drip impact across The Alliance's network."
Lingard said the situation had now deteriorated to such an extent that it was damaging cargo owners' businesses and the UK's economy. "This is directly affecting UK exports," he said. "If you can't buy UK products reliably in, say, Singapore, then you might just turn to the US."
Responding to questions about the problems reported by customers, a spokeswoman for Ocean Network Express (Europe) told Lloyd's Loading List: "In terms of any booking issues, the start-up of ONE is going to plan, and per the original timeline. We are experiencing some minor delays in the transfer of some staff from the original 3J legacy companies to ONE, which has caused booking delays in some areas. The transfer is happening in phases, in different geographies and it will take a number of weeks to complete the process.
"This issue is not country specific and ONE is in close communication with customers and carefully addressing their requests one by one. We are taking measures to address any delays including the mobilisation of additional human resources and are working hard to rectify any issues as quickly as possible. We expect this to be resolved and a return to a high level of service within weeks."
She confirmed that ONE does have a UK Service Recovery team, but said this team "was created to assist customers with any potential haulage issues − and was in place at legacy companies".
To comment on this article, contact Mike King via: mikeking121@gmail.com