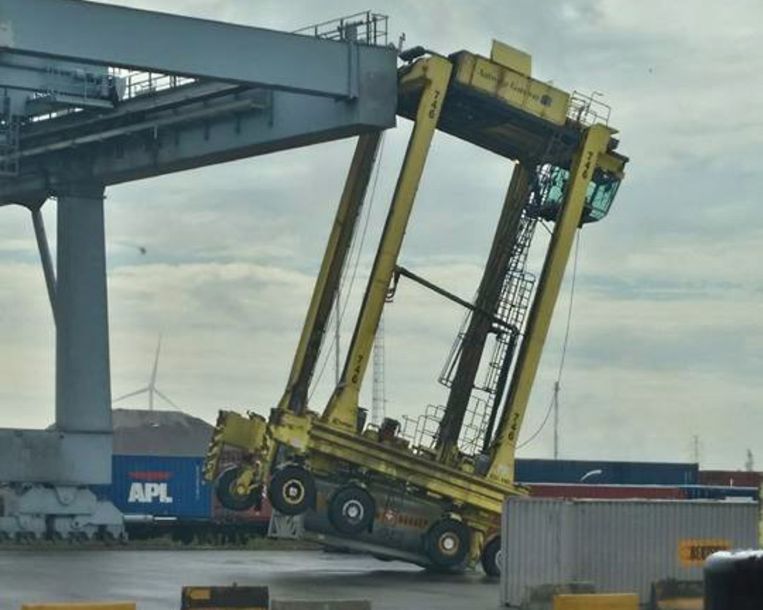 For the third time in a few weeks an accident with a 'straddle carrier' happened in the port of Antwerp. Straddle carriers are used to move containers. This time, a driver chose the wrong way at quay 1700 and found himself on the track of a gantry crane. The straddle carrier, which is up to 13 meters high, hit the bottom of the crane. The driver was not injured.
In the past few weeks, two straddle carriers had already been overturned when they wanted to take a turn on a container quay.
Employer organization CEPA is barely able to follow the demand from port companies for additional dockers for driving straddle carriers.
https://www.hln.be/nieuws/binnenland/straddle-carrier-knalt-tegen-kraan-in-antwerpse-haven~af60fdaf7/