Container stacks collapsed on board of container ship YM EFFICIENCY at night May 31, some 15 nm off Newcastle, Australia, 80 containers fell overboard, some 30 on board are damaged or destroyed. The ship is en route from Taiwan to Sydney, as of 1100 UTC the ship was off Sydney drifting or moving around at slow speed.
Containers collapsed, according to track, earlier during daytime, YM EFFICIENCY reduced speed at around 1330 LT, being abeam of Newcastle.
According to photos, and weather map, weather is fresh but not all that rough, the reason why containers collapse yet unknown. YM EFFICIENCY obviously, isn't allowed to enter Sydney until authorities will make sure collapsed containers on board don't have dangerous goods and there's no danger of hazmat pollution.
Container ship YM EFFICIENCY, IMO 9353280, dwt 52773, capacity 4250 TEU, built 2009, flag Liberia, manager YANG MING MARINE Taiwan.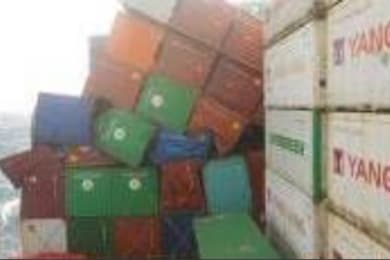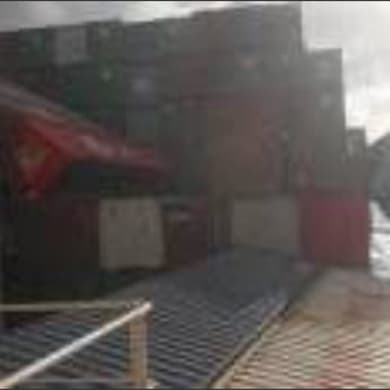 AUTHOR
My name is Mikhail Voytenko, I'm Russian, professional merchant marine navigator, by education and former experience. I own and run Maritime Bulletin website for more than 10 years. I've been involved in solving a number of piracy hijack cases, including the hijack of ro-ro FAINA, loaded with tanks. It was me who made public, and unravel, freighter ARCTIC SEA mystery. I've been also closely involved in a number of maritime disaster, one of them being MSC FLAMINIA major fire.