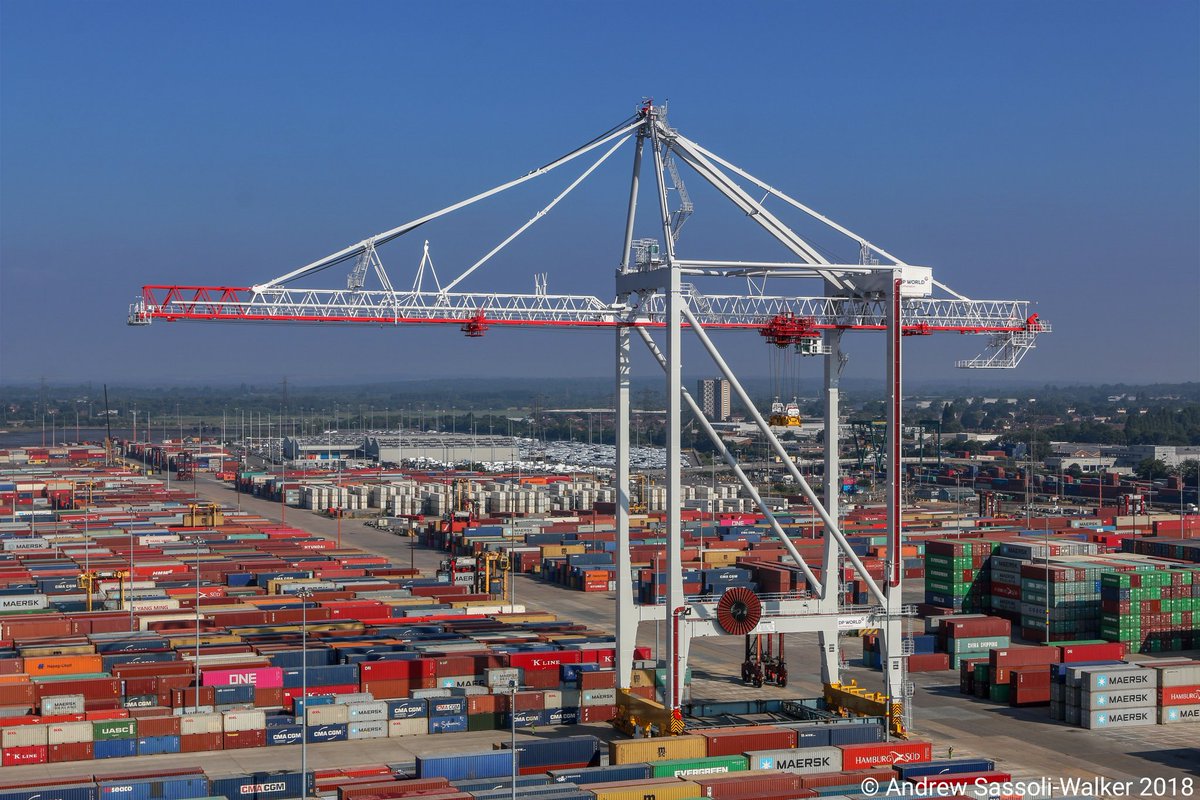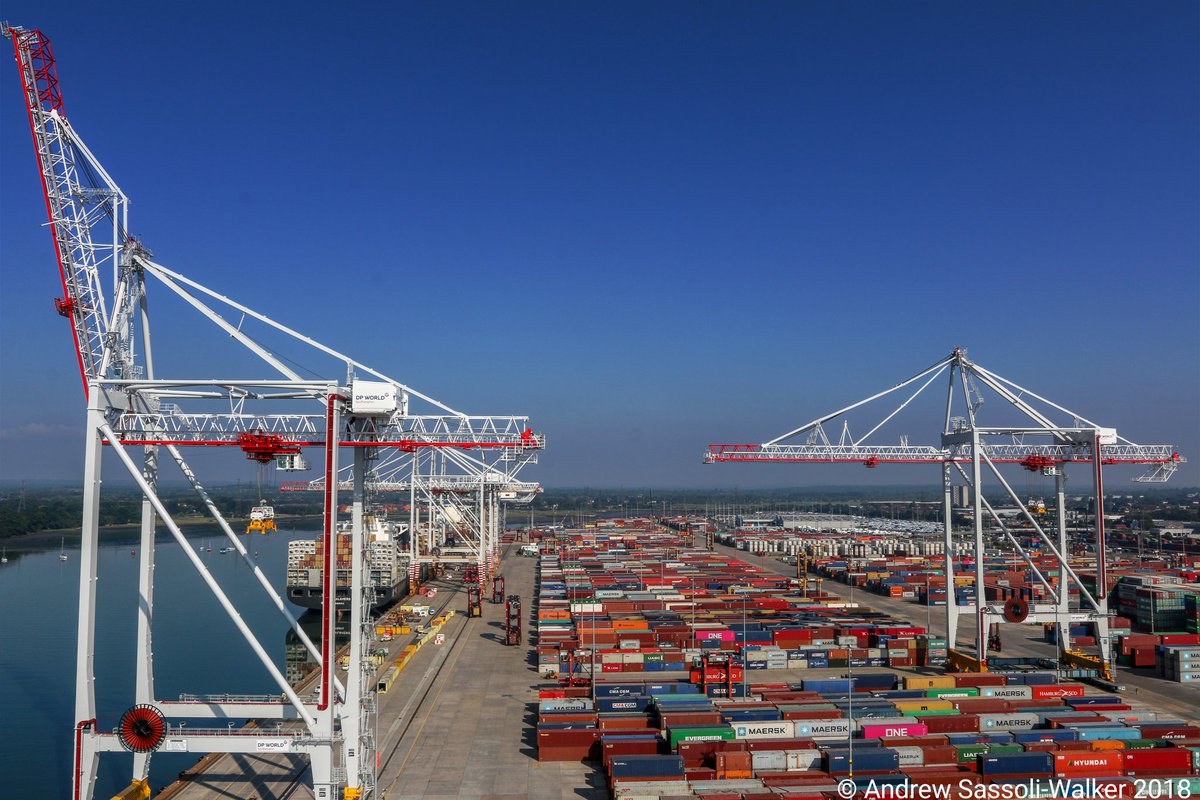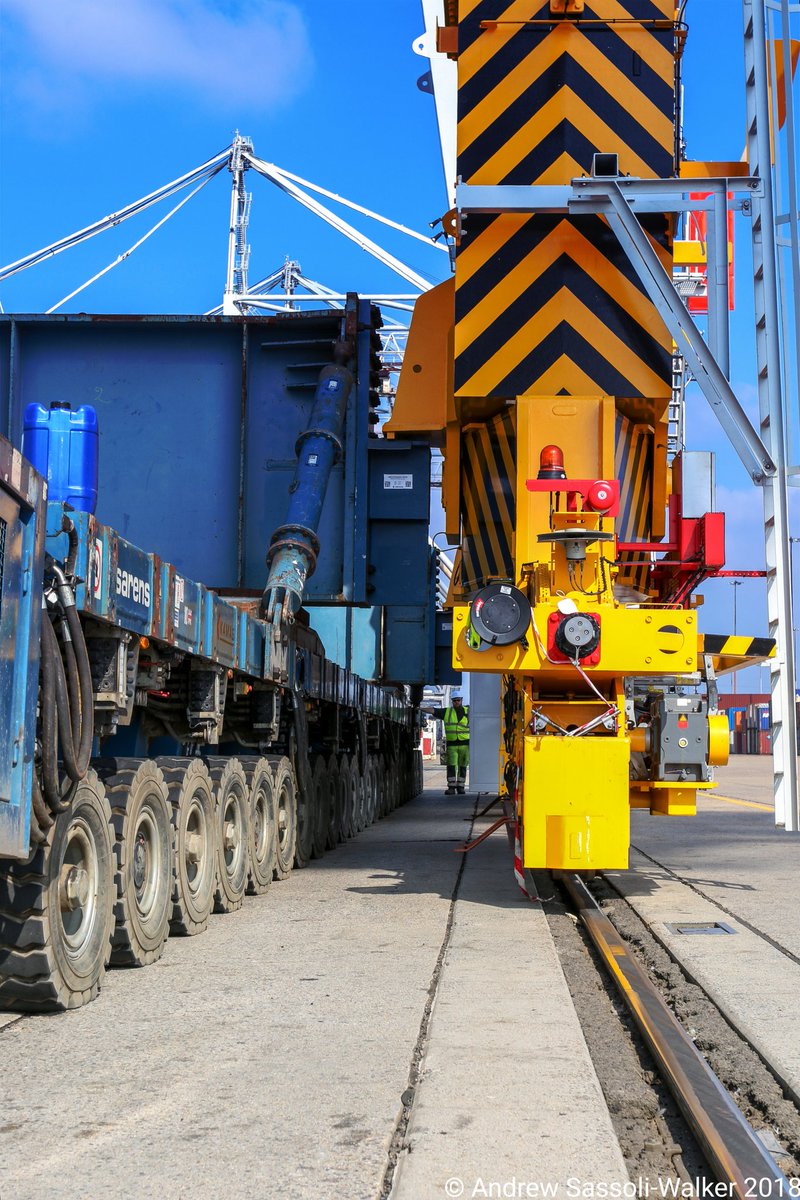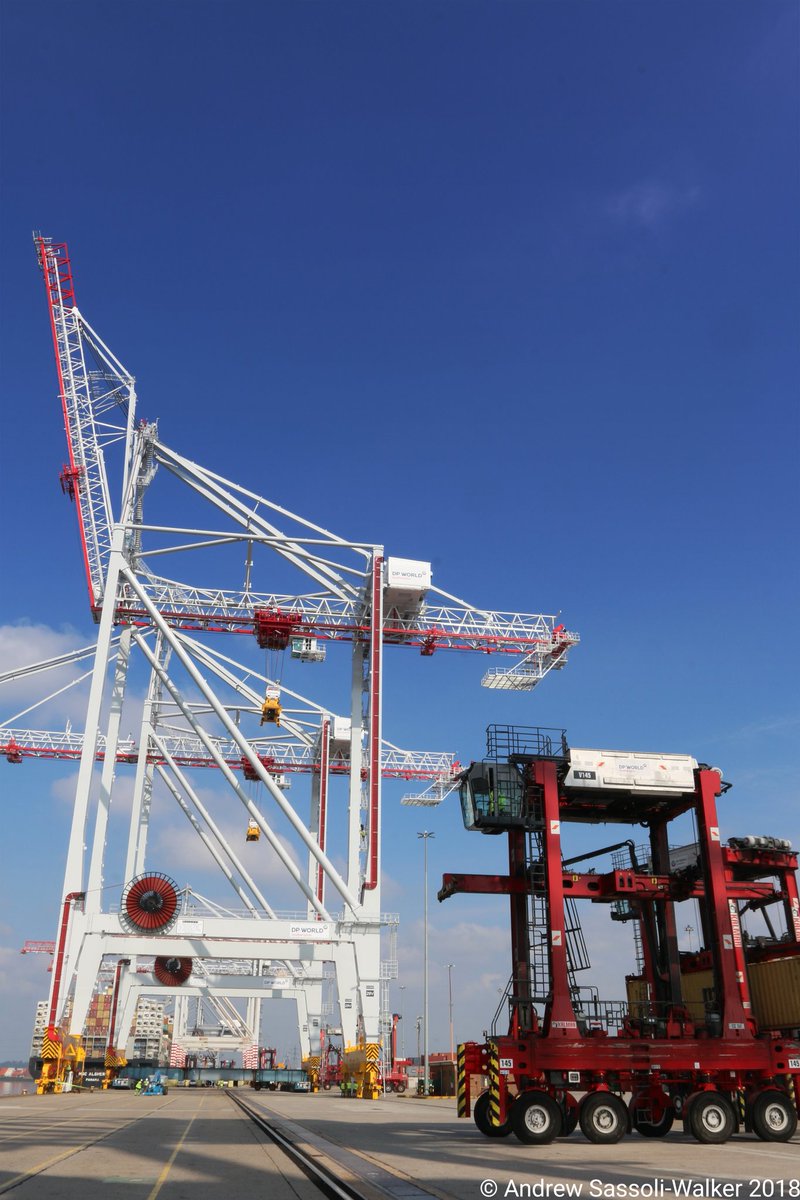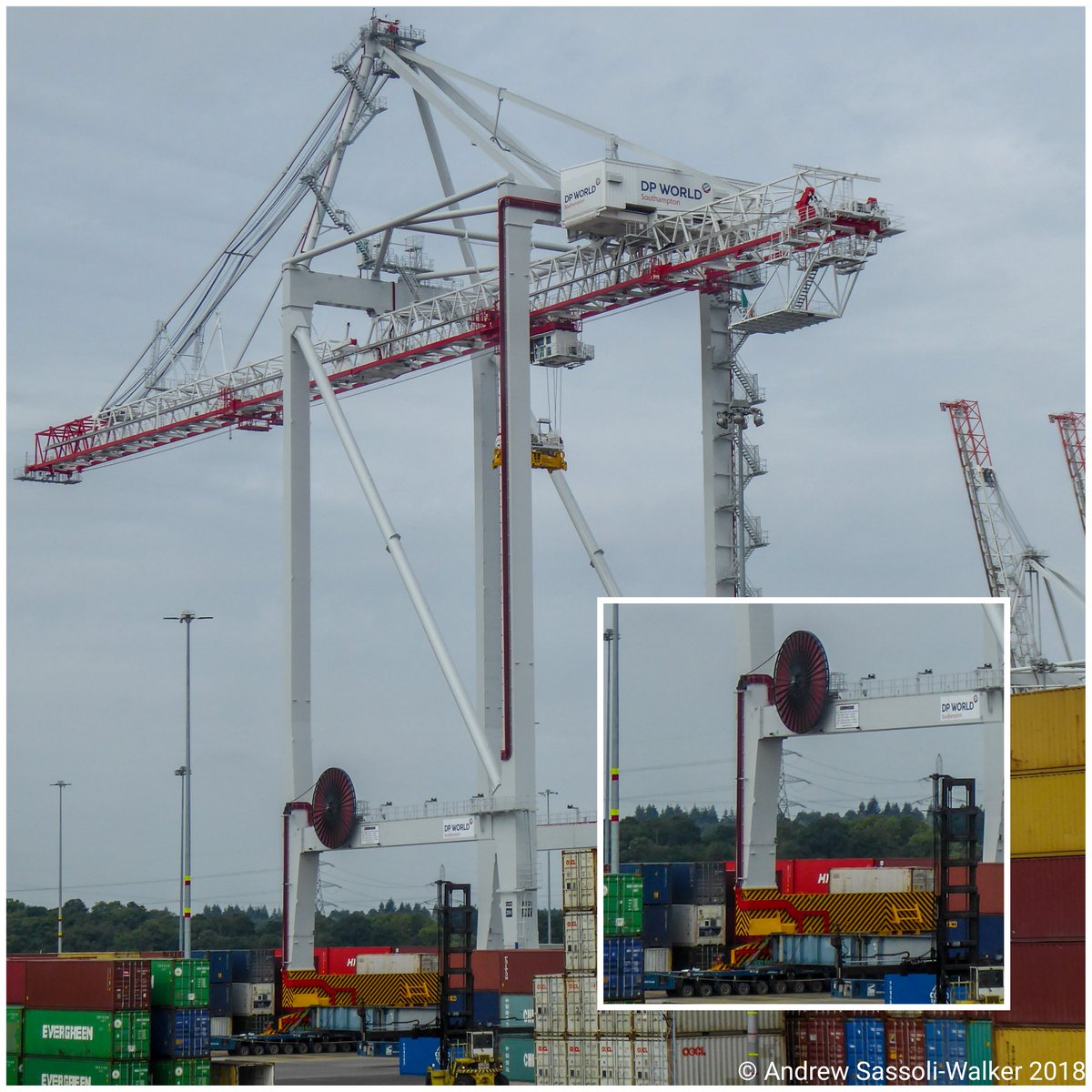 On a stunning summer's day, the second of
@DPWorldSouthamp
@LH_Maritime
multi million £ cranes is moved by specialist
@Sarens
equipment onto the rails in readiness to service the largest containerships in the World. This crane weighs over 1500 tonnes!
e
Pair of 130m cranes, the tallest in UK, are moved into position at DP World container terminal
THEY are now the two highest structures in Southampton.
Two new monster cranes trundled very slowly into position at the quayside of the DP World Container terminal yesterday.
With their booms in the upright position they stand at 130m – just a few metres shorter than the London Eye – and are the tallest in the UK.
For the last three month engineers have been assembling the cranes like two huge Meccano sets.
Yesterday the 1,500 tonne electric cranes were manoeuvred into position by operators using remote controls.
The new cranes, which were manufactured in Ireland, are part of a major DP World, to ensure the port can continue to handle the world's largest container ships
Their massive booms can reach across a 24-container wide deck.
The cranes also generate their own electricity when the containers they lift off the vessels descend onto the quay. This helps power the cranes with any surplus electricity being sent back to the port electricity grid.
Nick Loader, chief operating officer, DP World UK, said: "With bigger vessels, discharging and loading more boxes on each call we need to invest in our infrastructure and equipment if we want to remain competitive.
"Our customers' vessels are not only getting bigger but greener and more efficient too. The newest container ships to call here have engines that can be powered by LNG (liquid natural gas) to comply with new international maritime emission standards."
As container ships are getting bigger there are fewer calls made to the terminal, which is good for the environment, explained Mr Loader.
He said that in 2007 the terminal was receiving around 18 "main calls" a week that figure is around 13 per week now but the DP World are handling more cargo.
Mr Loader said that there would always be a need for smaller cranes to load and unload smaller feeder vessels which go back and forth to ports unable to handle the massive 21st century container ships.
One such monster the CMA CGM Jean Mermoz – capable of carrying 20,954 containers –is scheduled to call on Monday.
She will be the largest vessel to date to call at Southampton and will be discharging and loading almost 5,000 container boxes during her time in the UK.
Two brand new giant quay cranes at DP World Solent News & Photo Agency