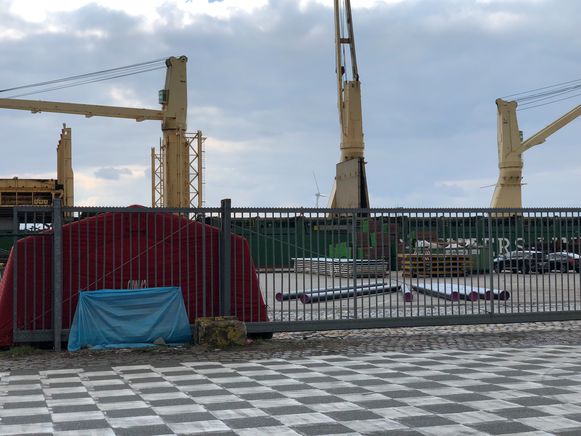 In the Antwerp port area, a 53-year old dock worker was killed in an accident at work this afternoon.
PLA September 14, 2018
The accident happened at the Zuidnatie terminal near the Churchill dock on the Muisbroeklaan. This confirms labor auditor Pieter Wyckaert.
The man was busy unloading heavy pipes. A steel tube separated from the train wagon on which the tubes were stacked, the worker was buried under the tube. "The employers' organization Cepa and our Welfare at Work department started an investigation", says Wyckaert. The Shipping Police is also on site to check what exactly went wrong.