Fuel Spill Feared as Cargo Ships Collide Off Corsica On October 7, a cargo ship collided with a freight vessel near the French Mediterranean island of Corsica.
What happened?
The cargo ship

'Ulysse'

collided with the freight vessel

'CLS Virginia'

while it was anchored about 30 kilometers off the northern tip of the French Mediterranean island of Corsica.
The cargo vessel

'Ulysse'

was en route from Genoa in Italy to the Tunisian port at Rades near Tunis and the freighter

'Virginia'

was not carrying any cargo at the time.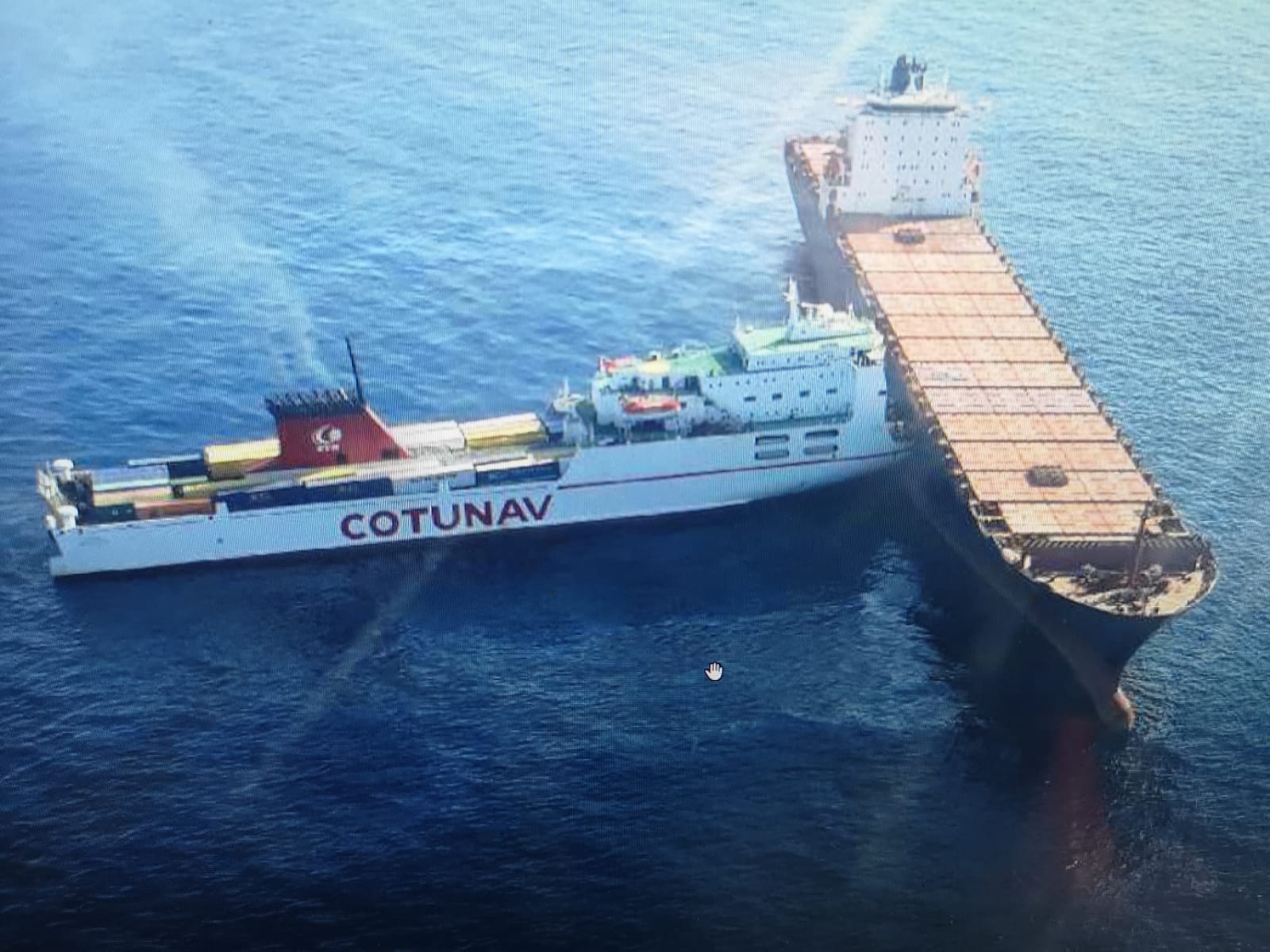 Both vessels damaged
Due to the impact of the collision, both the vessels sustained considerable damages. However, the freighter suffered extensive damage with an opening several meters long in its hull. This damage resulted in a fuel leak which reportedly spread to several hundred meters.
Tugs dispatched
The cause of the collision is yet to be ascertained and unruly weather conditions have been ruled out.
A source said,

"The Tunisian ship may have been going too fast compared to its ability to react".
A tugboat has been dispatched to the scene and the French navy has also sent a vessel specialised in containing and cleaning up pollution spills. Italy has also offered its assistance as part of the Ramogepol accord between France, Italy and Monaco to jointly intervene in cases of maritime pollution.
Investigation launched
An investigation has been launched into the incident to determine the sequence of events leading to the collision and to determine the further course of action.
Did you subscribe for our daily newsletter?
Gallery: Collided RoRo and Containership Finally Disentangled
After five days of being entangled in the Mediterranean, the Tunisian Ro-Ro ship Ulysses has been separated from the hull of Cyprus-flagged containership CLS Virginia, the Maritime Prefecture of the Channel and the Mediterranean informed.
Several navy and antipollution ships have been dispatched to the scene to contain potential further pollution of the environment. An anti-pollution dam has been deployed along the boxship to curb the bunker spill from spreading.
Both ships remain within the zone until their conditions are assessed, and a salvage plan is determined.
CLS Virginia's hull sustained a major blow in the collision resulting in a significant rupture on its starboard side. The containership's bunker tanks were punctured causing a fuel spill.
Ulysses, on the other hand, was not significantly damaged as a result of the collision.
Meanwhile, oil recovery operations continue under the supervision of the French Navy. Based on the latest update, the oil strip which was heading toward the coast of Corsica has since shifted direction.
World Maritime News Staff; Image Courtesy: French Navy