Successful logistics in an age of uncertainty and change
Around the world, long-standing trade routes are changing and geo-political trends are driving economic uncertainty. Organisations operating in unpredictable markets now require more business agility than ever before. To cope with this change, it is important they reevaluate approaches to supply chain management to drive down costs and better serve customers. And central to this is building trusted partnerships with disruptive logistics specialists that understand the evolving business environment.
The source of uncertainty
Much of the uncertainty, and its impact on trade and trade routes, is being driven by politics. In the UK, a great deal of unpredictability results from a lack of clarity around Brexit and the eventual deal with the European Union. While the two parties may still come to an agreement, it's widely reported that the possibility of a no-deal scenario is growing more likely. This could have a substantial impact on cargo flows between Europe and the UK, with the possibility that both parties turn to other markets for trade.
Which way will it fly? Uncertainty in geopolitics is causing trade uncertainty - but closer collaboration across the supply chain can foster effective operations
On more of a global stage, US President Donald Trump is generating uncertainty with his approach to foreign affairs and international trade. Should the US continue to enforce a tariff-based trade strategy with its competitors, they may look to reorient their economy to focus on doing business with more agreeable trade partners. With the countries like China already looking to redraw international trade maps with its Belt and Road initiative, this kind of move that could have a significant impact on global markets.
Amid all the ambiguity, the only thing certain is that businesses need to find new ways of working with the logistics sector to adapt to these economic and geopolitical challenges. Traditionally, many sectors have relied on rigid legacy supply chains to import and distribute goods throughout their network. However, market uncertainty, not to mention factors like consumer trends and online disruption, have driven the need to build agility into business models.
Increasingly, this means finding ways to centralise and simplify the supply chain, as well as the ability to rapidly respond to events as they occur. In order to have this kind of capability, businesses need to design their logistics operations carefully, prioritising key transport links, proximity to major import/export terminals and multimodal capabilities.
Successfully transforming logistics in this way requires a reliable network of first to fourth party logistics providers that understand these challenges and collaborate closely with businesses to solve them. Too often, cargo handlers see themselves as just a provider of commercial transit services, instead of a trusted partner and source of industry expertise.
Many ports, for instance, only really see the shipping line as their customer, lifting cargo off ships, dropping it in the yard, before shifting it off-site as soon as possible. In the current climate, cargo owners need and expect more. Organisations should be able to focus on their core proposition of selling to consumers, while the logistics sector provides them with supply chain expertise and a bespoke service that meets their specific needs.
Modern ports provide a good example of the value this partnership approach can provide. Part of an effective logistics partnership is appreciating how disruption, or even a simple lack of communication, can create a ripple effect resulting in delays across the supply chain. Unfortunately, ports have traditionally been considered something of a black hole when it comes to the visibility of cargo, a situation that can be very costly for businesses if cargo fails to navigate a site within the expected timeframe.
By embracing their role as a logistics partner, ports can leverage the latest innovations to help businesses boost supply chain resilience and visibility. By deploying technology like the Internet of Things (IoT), data analytics and mobile applications, they can track critical milestones and communicate automated, real-time notifications to organisations regarding the status of their cargo. The Where's My Container tool that DP World runs in the UK is an example of this kind of next-generation port functionality. By providing this level of visibility to businesses, port-side logistics partners help them to make business critical decisions based on accurate information, driving day-to-day operational efficiency as well as the ability to react quickly to unforeseen circumstances.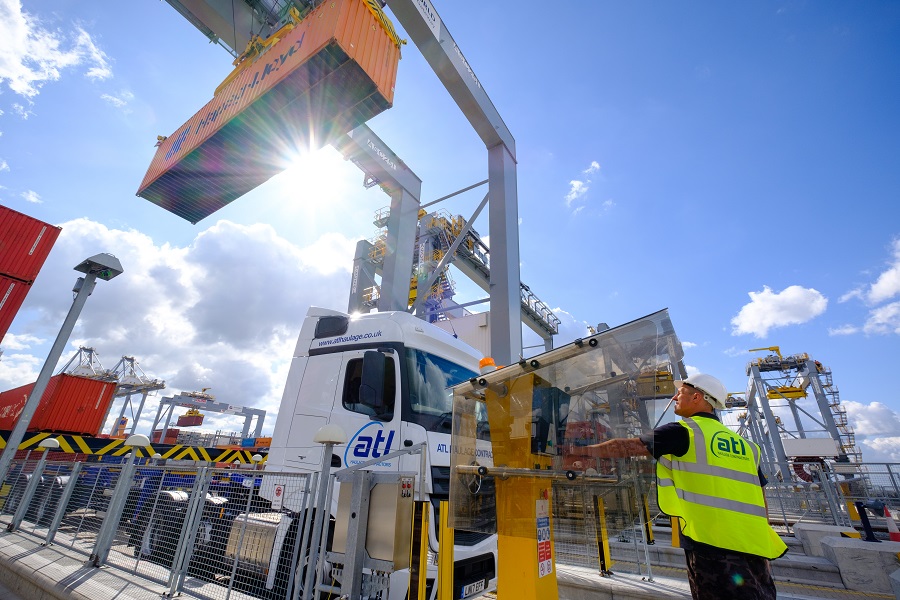 New technology can deliver greater certainty
In an increasingly unpredictable marketplace, businesses can drive reliability by selecting logistics partners that are investing in technologies like automation. Ports deploying automated wind-proof stacking cranes are able to operate in wind speeds that typically close sites using legacy technologies. This technology has ensured London Gateway's closed its gates due to high winds for less than 10 hours since we first opened in 2013. Logistics providers embracing solutions like IoT and automation allow their clients to be confident that cargo will arrive at destination on time and on budget
.
Ultimately, organisations need to demand more from their logistics partners so they can focus on what they're good at – selling to customers. At the same time, logistics specialists need to realise their role is more than just moving boxes, they need to do more to understand their partners and the challenges they are facing. With market uncertainty set to continue for the foreseeable future, it's in the interests of both parties to have an open dialogue that fosters effective collaboration.
Nichola Silveira is General Manager of Logistics at DP World.
Get in touch to discuss cargo handling best practice and how to build better partnerships with cargo owners and logistics partners
Nichola.silveira@dpworld.com