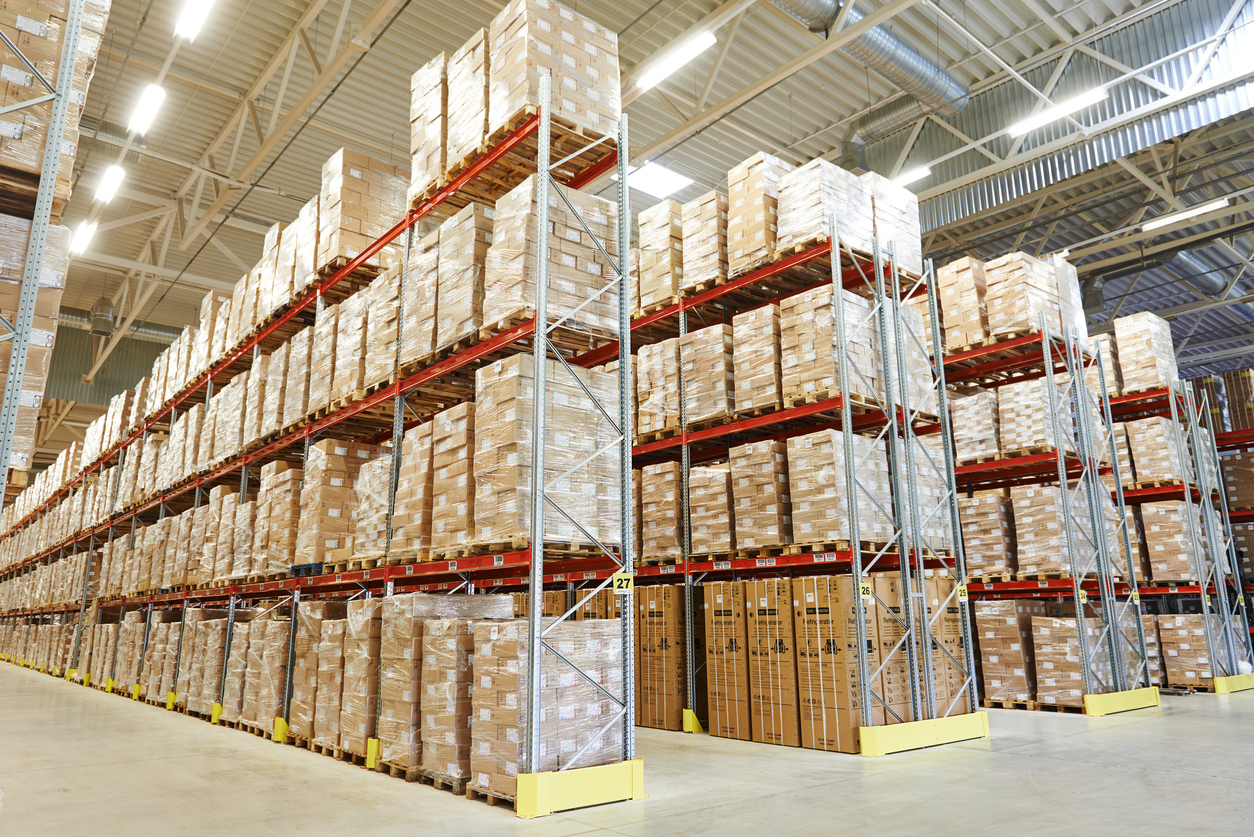 Will Waters
Representatives warn that there is insufficient time for companies to prepare for a no-deal scenario, however much money government throws at it
As the UK government this week further ramped up preparations for a 'no-deal' Brexit, UK businesses are set to spend billions during the next three months on additional stock to prepare their supply chains for potential disruption and delays.

With continuing doubt that UK Parliament will vote to back Prime Minister Theresa May's withdrawal agreement with the other 27 EU member states, the UK government announced the allocation of an additional £2 billion for various government departments in contingency funds to prepare for a no-deal Brexit. UK opposition Labour Party accused the government of "running down the clock" and "recklessness" by not allowing Parliament to vote on the agreement until the middle of January, trying to force members of parliament to make what it believes is a false choice between a 'no-deal' Brexit and the government's agreement.
Of the £2 billion fund, the Home Office will receive almost one quarter, to pay for extra border and immigration officials, while the Department for the Environment, Food and Rural Affairs (Defra) will receive £410 million, reportedly for new IT systems to manage agricultural exports.

Earlier this month, 145,000 businesses that trade with the EU were sent a letter by HM Revenue and Customs (HMRC), setting out the actions they need to take her gently to deal with the potential no-deal scenario. The advice includes registering as an import-export business to help with new customs processes.

John Allan, president of the UK business organisation CBI and chairman of retailer Tesco, said the company would ensure it was as ready as it can be. He told the BBC: "We will raise stock levels in the early part of the year. I think the impact of that for the grocery industry will be billions of pounds of extra stock being put in. That poses a significant financial penalty for companies. Big companies can afford that, but I'm much more concerned about small companies, who may not have the financial resources to take the action they can take to mitigate the potential impact of no deal."

Mike Cherry, chairman of the Federation of Small Businesses and who also runs a company that trades with the EU, said it was "incredibly difficult for small businesses because they still don't know whether they will be faced with 'no deal' or whether they will have the deal we have on the table". He told the BBC last night: "By the end of this week, we will be less than 100 days before Brexit actually happens, and of course we have almost a fortnight of Christmas taken out of that. What our members are clearly calling for is urgent simple advice and clarity on what it is that they have to do."
He says the letters from HMRC "could be a lot more business-friendly". For example, there had been letter that asked businesses to apply for an 'Eori' number, which is the number that they require when trading within Europe, effectively giving them the permission to do that, rather than actively giving businesses those numbers. "HMRC said that our software has to be compatible, but it doesn't tell you what software is compatible and it doesn't give you a link," he added.
"So, all of these things small businesses would really find helpful if they are to understand what they need to do. And let's not forget that small businesses don't have the resources or the time to try and deal with this, especially at this time of year. And as we get towards the April deadline for making tax digital, they also have to deal with that at the very same time."

Asked what he is doing as a business, Cherry responded: "We have increased our stock levels of any raw materials. That ties up more working capital.
"This is already being noticed in supply chains − that there is a very severe increase in stockholding going to be required. The banks are going to have to be flexible for small businesses in particular to help finance that, and we're not seeing that coming through yet."

He said he hoped that there could be some consensus in parliament over the Christmas period in order to prevent a 'no deal' Brexit happening. Indeed, five of the UK's leading business organisations today joined in urging MPs to back the UK-EU withdrawal agreement, in order to prevent a no-deal Brexit that companies have insufficient time to prepare for.

Sir Martin Donnelly, former permanent secretary for the Department for International Trade and now working for the City of London Corporation, said that there were limits on how much UK government departments could do to prepare for the changes required on 29 March with only 100 days to go, even if the government is allocating large amounts of money now for the preparations.
"We are very short of time and there is a massive amount to do − for example, secondary legislation and statutory instruments required to set up parallel structures for British regulation when we leave the EU regulators," he told the BBC. "Then there is the advice to business, and all those 100,000 companies that have never really had to fill in a customs form; they will have to fill out the Single Administrative Document, with its 54 boxes, and VAT in advance, and so on, and they will have to be helped to do that."

He said it was actually very difficult to spend a large amount of money in a very short time, "particularly when what we need are skills. For example, we are going to need lots more vets to do more animal health checks to the level that the EU will require. We're going to need new IT systems − you can't put those in place in a matter of weeks and roll them out and expect them to work perfectly.
"So there is a limit to what you can actually do in that period, and I think the complexity of the challenges that we are facing is unknown in the last 70 years – it's absolutely massive and it's quite frightening."

Those changes are not needed irrespective of whether there is a deal or no deal. "If we move into the 'implementation period', life stays the same for the best part of two years, or we find some other political reasons for delaying Article 50; then you have continuity. What we are talking about here (with a no-deal scenario) is literally overnight, every one of the arrangements, economic, social, security, data protection, police records, all of those things just come to an end. You no have longer have legal cover for what you were doing before."

And just having no tariffs is not a solution. "Not having tariffs is a help, but if you don't have a free-trade deal, which by definition we won't have (at the end of March), you can't do special deals just for Europe. You have to also have no tariffs on, say, agricultural imports from America, from Brazil, from Argentina, and so on, and you can be sure that other countries will say you can't just have a little arrangement with Europe.
"So we can't just do that unilaterally. And that's going to be a very big issue. The other thing is all the 'rules of origin' problems that everybody who is exporting will have to deal with, and for 25 years businesses have not had to deal with this."