This picture shows crane before accident- far right - looks like one of the first/original cranes. Another at far end on the left
Thanks Ray Gamble for the info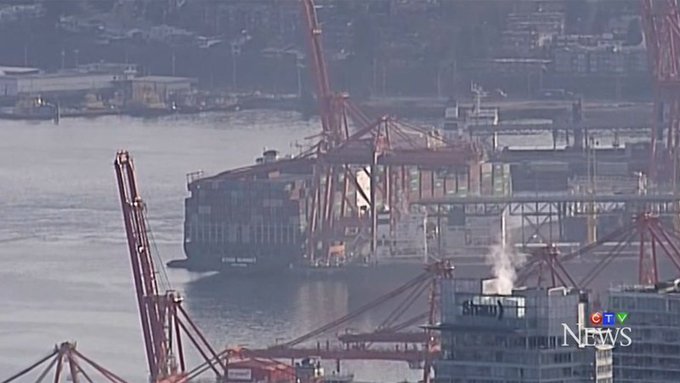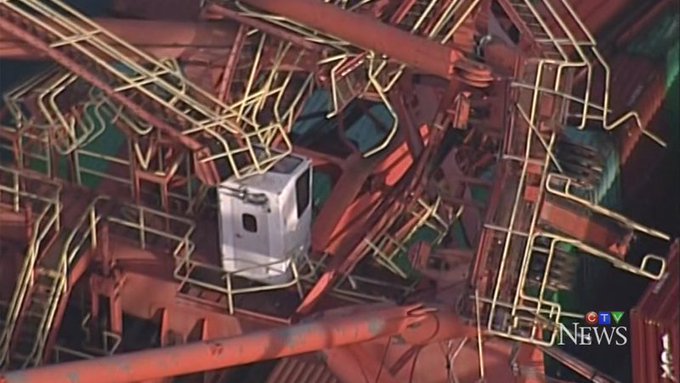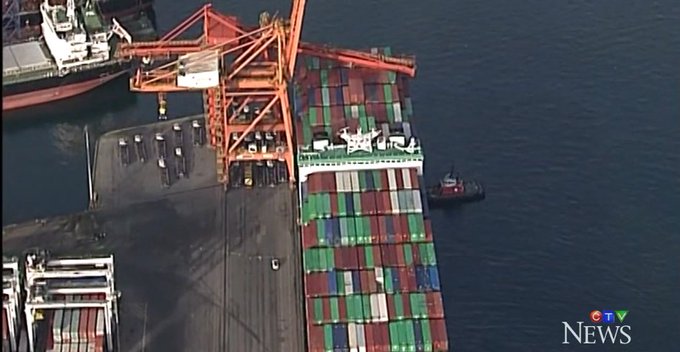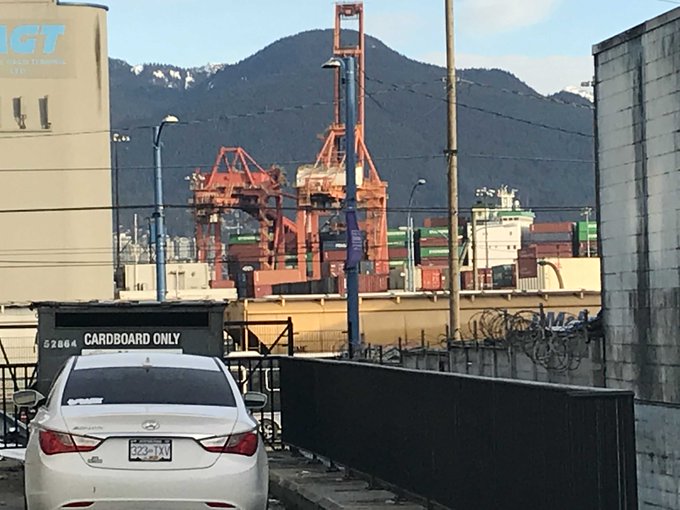 Crane topples at Vancouver container terminal
A crane fell down at the Port of Vancouver on Monday morning.
It appears an Evergreen container ship crashed into the crane while docking and the crane came down on some of the containers.
It is unclear if anyone was hurt in the incident but members of the Port Authority are at the scene.
Global News has reached out to the port for more information.
This is a developing story and will be updated when more information becomes available.
By Amy Judd
Online Supervisor BC

Global News