Bristol Port, one of the UK's Major Ports, has revealed that they are Brexit ready in a new brochure that explains why they are optimistic about the future in these uncertain times.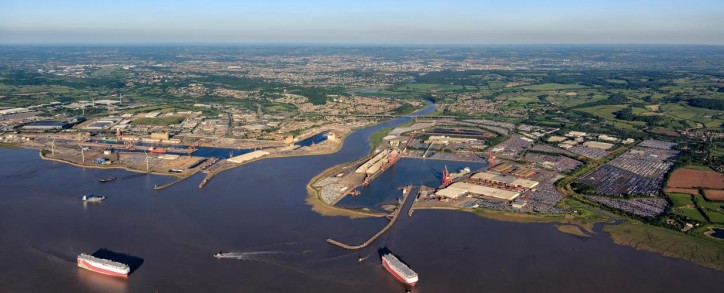 Chief Executive Officer, David Brown, reported

"65% of the cargo that Bristol Port deals with is non-EU, with the majority imported under World Trade Organisation rules. We remain confident that our systems and operations will continue to function smoothly and efficiently once we leave the EU and whether there is a deal or not. Bristol Port does not deal with food for people nor with accompanied roll-on roll-off trailers. We expect any additional administrative burden to be kept to a minimum and we anticipate that activity levels will increase in the years ahead – whatever the final Brexit outcome."
As a global gateway, Bristol Port adds £1 billion to the British economy every year. The Port handles an eclectic range of cargoes with multiple and frequent global connections. With a deep-water depth of 14.5m accommodating vessels up to 130,000 tonnes dwt, the Port has the natural capabilities to handle some of the largest ships in the world. Bristol Port has invested more than £500 million of private finance into the Port since 1991. Recent investments have included a £7m container terminal update, the purchase of 2 new RTGs (rubber-tyred gantry cranes) and the purchase of land to meet customer requirements for storage.
Bristol Port is ready to continue trading as a global gateway, whatever the Brexit outcome. Click here to view the Brexit brochure
Source: Bristol Port (Additional information about the Port at CruiseMapper)
Publisher: