PSA International, Poland's sovereign wealth fund PFR, and IFM Investors, have agreed a deal with Australian infrastructure firm Macquarie to buy Poland's largest container port DCT Gdansk.
The sale of the facility, which recorded an annual throughput capacity of 1.9 million TEU in 2018, will be worth over US$1.3 billion once completed, according to Reuters.
Situated at the crossroads of Baltic deep-sea trading routes, DCT Gdansk is the fastest growing container port on the continent and a major gateway into Poland and Central-Eastern European markets.
In addition to this, DCT Gdansk is the only terminal in the Baltic that can serve Ultra Large Container Vessels (UCLVs), the world's largest container ships.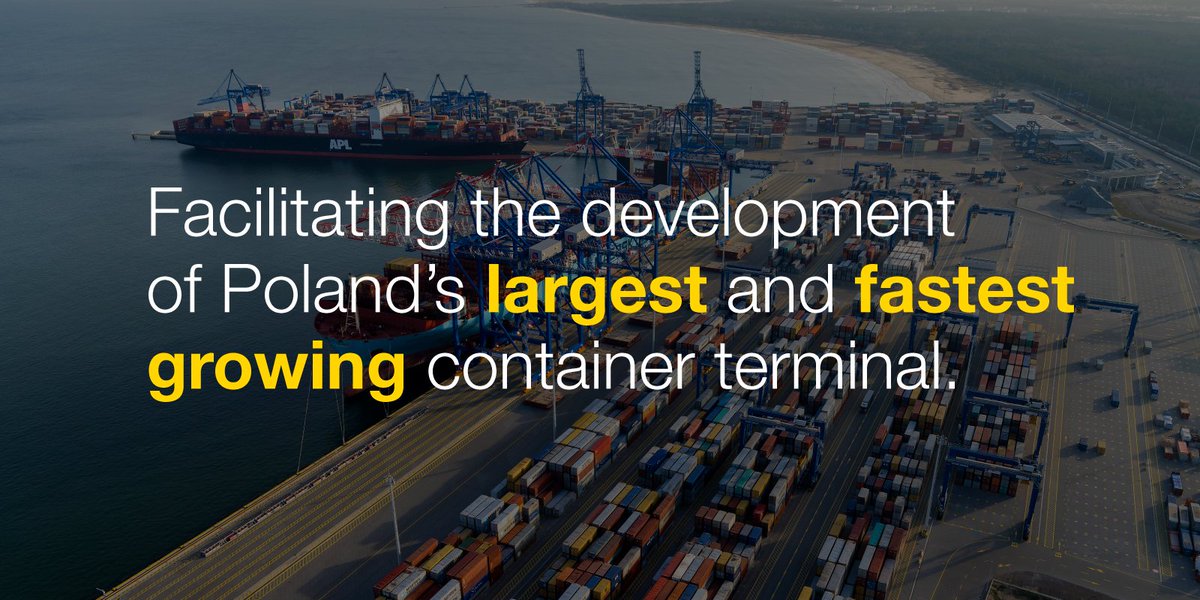 The governing Law and Justice (PiS) party in Poland has expressed a desire to make the country less dependent on foreign investors, many of whom established financial interests in the nation during the 1990s and 2000s.
Macquarie were also keen to sell the terminal, launching a sale with the support of Goldman Sachs in 2018. An estimate in December valued the strategic asset in Gdansk at approximately $1.7 billion.
Translation: This is a historic day for DCT Gdansk. One of the largest container operators in the world PSA International, together with PFR, has entered the Baltic Sea. This is a real game changer for the logistics industry in Central Europe. Congratulations!
As part of the agreement, IFM Investors and PFR will each hold a 30% stake in the port, while PSA will hold a 40% share.
Tan Chong Meng, Group CEO of PSA International, said: "DCT Gdansk is PSA's first investment in Eastern Europe, and we look forward to working closely with our partners PFR and IFM to further develop its facilities and to strengthen its position as the preferred port of call for Poland and the Baltic Sea.
"Through leveraging our global network and our expertise in creating value for the port and shipping communities, PSA will partner with shipping lines, logistics operators and cargo owners to deliver more efficient, flexible and robust supply chain solutions for the region."
Pawel Borys, CEO of PFR, also made a statement: "I believe that the unique combination of local and international content, as well as PSA's operational know-how will reinforce DCT Gdansk for further growth.
"The new owners support DCT's ambitious expansion plans, including construction of a new terminal in the coming years to utilize and leverage economic growth of Poland and the CEE."
To allow for further development of DCT Gdansk, PSA, PFR and IFM Investors have plans to explore the possible construction of a new expansion area and further increases in capacity for the port.