With Brexit in Flux, Shippers Re-Route to Avoid Dover
By
Incoming goods shifted to containers from trucks to avoid jams

Doubts surround centuries-old link as May mulls delaying split
As Theresa May mulls moves to stop the U.K. leaving the European Union without a deal next month, some businesses have already made plans to bypass the port of Dover in case a hard Brexit brings it to a standstill.
The prospect of truck jams snarling Europe's busiest ferry port is prompting a rethink of transport modes, with a switch of vital cargoes to ocean-going containers emerging as an alternative to the traditional route.
Ferries linking Dover on England's south coast to northern France have dominated trade flows to continental Europe for centuries. But the introduction of customs checks after a no-deal split could hold up each truck for vital minutes, leading to 30-mile tailbacks, according to some projections.
Ports in a Storm
Container traffic at Felixstowe, Liverpool may get Brexit boost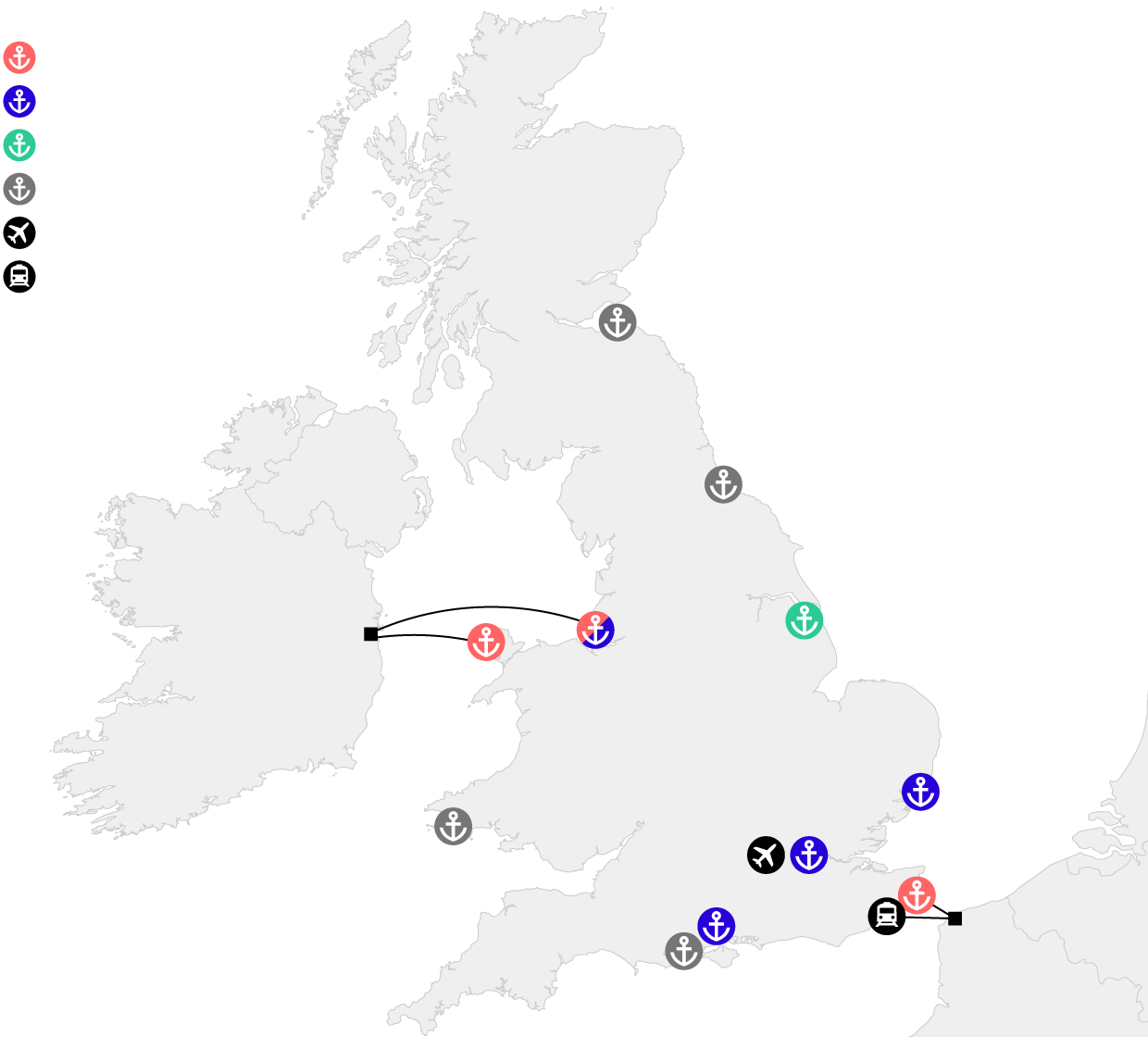 The workaround for some businesses is to book goods due for delivery after March 29 into the 45-foot boxes more associated with three-month journeys from China than the short hop across the English Channel. Container terminals say they'll be able to process the extra cargo without any delay, while shipping lines are adding extra sailings as demand ramps up.
"We expect to see customers increasing volumes to the U.K. in February and March in anticipation of April," said Gerard de Groot, owner of A2B Online, which operates a fleet of eight vessels connecting Moerdijk near Rotterdam with four U.K. ports, each of them able to carry more than 500 containers.