Yantian Express Container Salvage Could Take Five More Weeks
The salvage of containers onboard Hapag-Lloyd's fire-stricken Yantian Express is expected to take another five weeks in the Bahamas, but it could be even longer before customers of undamaged cargo begin receiving their shipments, the carrier said in an update this week.
In the update, Hapag-Lloyd notified customers salvage operations
in Freeport
are continuing as planned with the discharge of fire-impacted containers and door end inspections of potentially damaged containers. It estimates that the discharge of damaged containers is expected to take approximately five more weeks based on the information currently available.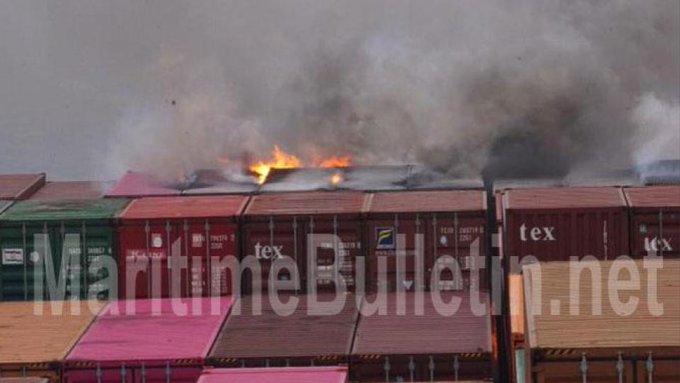 As for cargo that remains in dry and sound condition, shippers could be in for an even longer wait.
Hapag-Lloyd said discharge of sound containers is not permitted at the vessel's current location. While a nearby facility is being considered, Hapag-Lloyd said it appears at the moment that there is not sufficient capacity to handle to the discharged cargo, so it is currently investigating other options.
The fire on the 7,500 TEU
Yantian Express
started in a single container on 3 January 2019 as it sailed across the Atlantic bound for Halifax, Nova Scotia. By the end of January, Hapag-Lloyd had formally
declared general average
.
"We kindly request that all cargo interests who have not done so already to promptly contact the Average Adjuster in order to arrange for the posting of General Average and Salvage security so that their cargo can be released in a timely manner," Hapag-Lloy said its update this week.
The 2002-built, 320-meter vessel sails under a German flag in the East Coast Loop 5 (EC5) service, which connects South-east Asia with the east coast of North America.