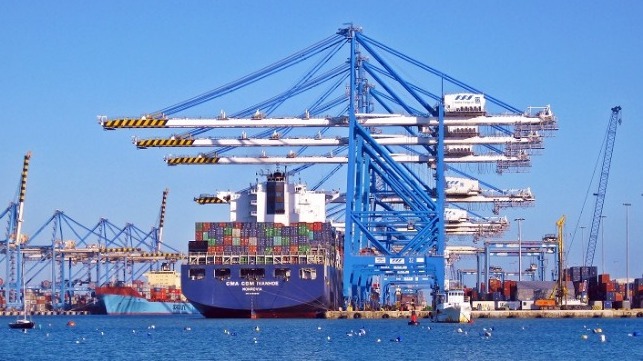 Lloyd's Register has released the industry's first airborne noise emission notation (ABN) and ShipRight procedure.
The new notation defines a set of limit levels for airborne noise emission from ships. It is designed to assist port authorities in determining which and how many ships can access the most noise sensitive areas of the port, for example those locations close to residential areas.
Similarly, the new ABN notation is designed to enable shipowners to demonstrate that their vessels have controlled airborne noise emissions to gain access to noise sensitive areas and nature sanctuaries.
It is also designed to address airborne noise levels along inland waterways - currently maximum noise levels are specified in the E.U. by Directive (EU) 2016/1629.
Ports around the world have seen an increase in problems with excessive noise and complaints from neighbors, especially those located in residential areas. This has been highlighted as a problem by the Noise Exploration Program to Understand Noise Emitted by Seagoing Ships (NEPTUNES) project. Many of the biggest ports in the world are members including the Port of Amsterdam, the Port of Turku, the Port of Vancouver, the Port of Rotterdam, Hamburg Port Authority, Copenhagen Malmo Port, the Port of Gothenburg and the Port of Cork.
A port is usually considered as an "industrial plant" by noise legislation, and ships in port are considered noise sources that are counted in the port's overall noise emissions. There is currently no regulation of the airborne noise emission from individual ships when they are in port, but ports are held accountable for the level of noise emissions from the ships entering or using their facilities.
The new notation defines five limit levels for the airborne noise emission: Super Quiet, Quiet, Standard, Inland waterways and Commercial.
The notation also describes how the compliance can be ensured at design stage by giving examples of how to calculate the expected noise levels. Several industry partners have helped with the development of the notation, including yard representatives and port operators.