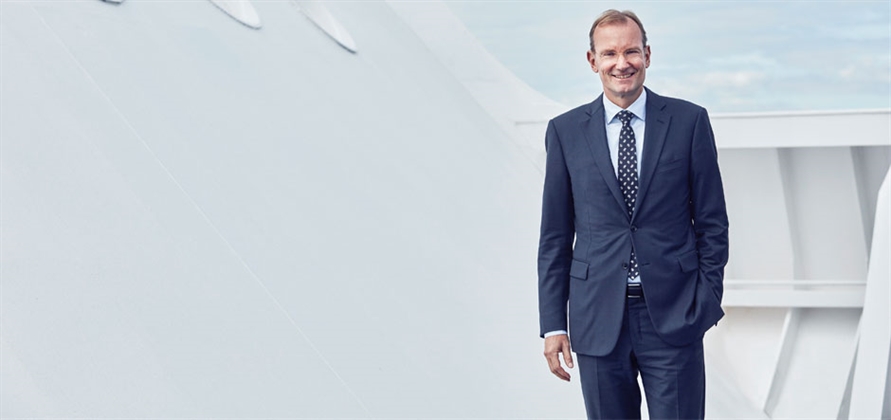 When talking to Niels Smedegaard, who has been president and CEO of Danish ferry operator DFDS for more than a decade, it is quickly apparent that the company has been preparing its large UK business force to mitigate any issues that could potentially be caused if the UK exits the European Union without a deal in place on 29 March 2019. Most of this behind-the-scenes work has been directed at the company's freight trade – which comprises 80% of the company's total business – but Smedegaard believes this freight-directed programme could bring significant advantages for the passenger business. The latter comprises 50% of the company's trade at Dover in the UK, which is also Europe's biggest ferry port.
Smedegaard highlights two main opportunities for improving the passenger business. "We are looking at opportunities to increase duty-free sales and also believe that we can improve the customer experience by advising passengers about the paperwork they will need for their holiday journeys there and back in a world where travel is less free," he says, adding that he does not expect passengers to experience the types of significant changes that are likely to affect cargo flows after Brexit. "We have international project teams looking to mitigate the impact of Brexit on both areas."
DFDS's Channel services transport five million passengers and one million cars, plus trucks and other cargo vehicles, every year. Soon, DFDS will increase capacity on the route. "We have decided to deploy a new ferry, which will be built at Avic Weihai in China, on the Channel route from 2021," comments Smedegaard. "She will use 25% less fuel than other ferries and will also give us an opportunity to increase our duty-free facilities."
While the CEO is adamant that passengers will continue to be carried on the traditional routes out of Dover, it is possible that at a pinch, the company's freight facilities at Immingham and Felixstowe may be brought into play for passengers. This would be in addition to the company's facilities at Newcastle should the Dover situation demand it after Brexit.
Whatever happens, Smedegaard's skills and experience will ensure that he keeps the company on a track to success. He is one of a new breed of chief executives of large marine companies like DFDS who did not join the sector until later in their careers, but his previous experience in the airline industry has been valuable. Certainly, Smedegaard feels DFDS has evolved under his command.
"I hope DFDS has become a more agile company with a very clear focus on our customers," he says. "I believe we have become a much more efficient company over the past decade."
The company has certainly been very active over the period. The Channel business was more or less started from nothing with a judicious purchase, while inroads have also been made into the Turkish and Baltic markets. Although Smedegaard does not venture a forecast on the company's 2018 results, operating profits for 2017 were the equivalent of a record £321 million (US$424 million). Given that the senior management team believes in long-term growth of the business, it would be a major surprise if last year's profits came in at anything lower.
Smedegaard is equally non-committal about passenger fare forecasts for 2019. "Fares and freight rates are linked to each individual route and as we have 30, it is a very varied picture which is linked to bunker (fuel) charges," he comments. "It's therefore difficult to summarise."
However, it is a reasonable assumption that as the global price of oil is currently weak, it is likely fares will stay the same in many cases.
Smedegaard notes that may work to passengers' advantage if the government charter deal is triggered is a greater flexibility in scheduling that may accompany it. "We should be able to cope ourselves with the UK Government's space requirements," says Smedegaard. "We have a big network of routes in all parts of Europe and a total of 60 ships in the Channel, the North Sea, the Baltic, and the rest of Europe. This allows us the flexibility to move ships around and perform additional departures to find agreed additional capacity."

Subscribe to International Cruise & Ferry Review for FREE here to get the next issue delivered directly to your inbox or your door.
Share this story