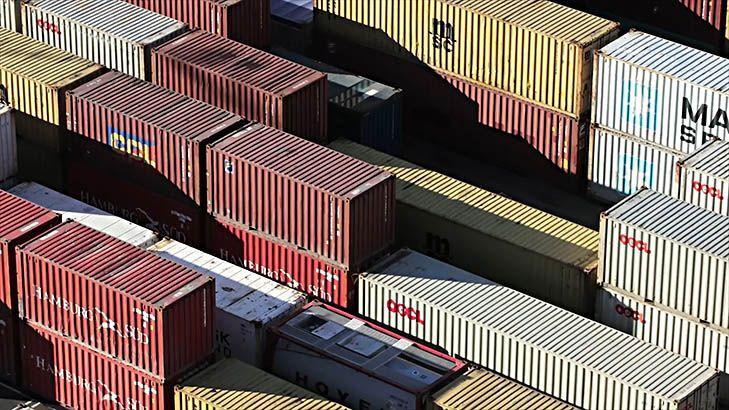 Stevedore giants DP World, Hutchison Ports and Victoria International Container Terminal (VICT) have been forced to amend contracts affecting thousands of rail and trucking businesses amid concerns some terms may have been unfair.
The three agreed to remove or amend terms in their standard form contracts following an investigation last year by the Australian Competition and Consumer Commission (ACCC).
ACCC commissioner Sarah Court said the changes would keep the cost of goods in Australia and the country's exports competitive.
"Thousands of transport businesses, which have standard form agreements with DP World, Hutchison and VICT, stand to benefit from these changes," Ms Court said.
"The handling of containers has a direct bearing on the cost of goods in Australia and the competitiveness of Australian exports, so it is crucial for businesses and consumers that the supply chain operates fairly and efficiently."
The ACCC said DP World and Hutchison had contract terms that allowed them to vary terms in the agreements without notice, including fees paid by the transport companies. They also had terms that limited their liability for loss or damage suffered by the transport businesses, while not offering the transport businesses the same protections.
VICT's contract required transport companies to indemnify it for loss or damage, with no reciprocal obligation, while DP World's standard agreement required transport businesses to pay its legal costs in instances where these payments would normally be decided by a court, the competition regulator said.
The stevedores will now be required to give 30 days' notice of any contract changes, including price rises.
DP World operates container terminals in the ports of Melbourne, Sydney, Brisbane and Fremantle, Hutchison operates container terminals in Brisbane and Sydney, and VICT operates a container terminal in Melbourne.
A spokesman for Hutchison said: "We were happy to work with the ACCC on a review of our terms and conditions. There have been no disadvantaged parties under our previous terms, but we have made some changes as part of our latest revision of the terms and conditions."
DP World and VICT have been contacted for comment.