2nd Generation Triple E, Maastricht Maersk sails from Felixstowe bound for Antwerp. 13th May 2019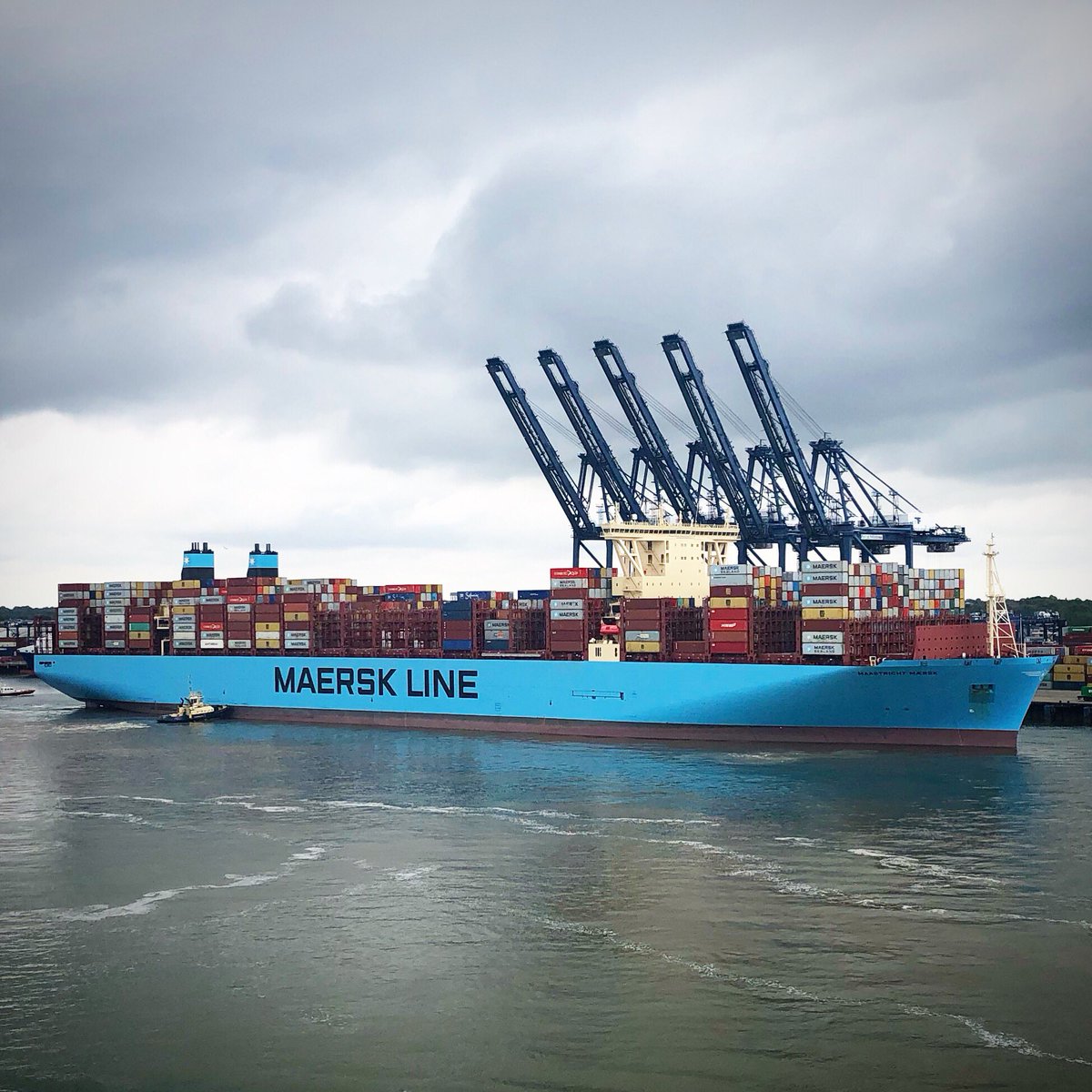 The Maastricht Maersk is a second Generation Triple E, the last one to be built in a series of 11 mega ships. The vessel was originally meant to be delivered to Maersk in the middle of 2018 but the ship yard agreed to a delay in delivery until January 2019. The Maastricht Maersk went alongside one of Felixstowe's deep water berth, Berth 8. A departure time was confirmed and two Svitzer tugs ordered.
A Harwich Haven pilot boards from the shore side up the gangway. Once onboard the pilot radios Harwich VTS to confirm the departure draught of 11.9 metres for Antwerp and he requires the services. Svitzer Kent and Svitzer Sky head to the Maastricht and radios the pilot to find out how he wanted to use them. The pilot replies that the Kent aft and Sky on the starboard quarter. Both tugs make fast and back away ready to assist with the pull off the berth. As soon as the lines were released the pilot began to increase the tugs power to edge her away from the fenders. Safely in the channel, Sky is released from the starboard quarter and moves around to the port quarter and stands by. Kent drops in astern as the pilot comes ahead on the main engines. The Kent favours the starboard side ready to go out for a powered indirect around the 90° Beach End. Sky is held on the port quarter just incase they were required for the corner but with a fairly light draught and light winds she sailed around the corner with ease. Sky was stood down half way around corner and Kent was released soon after completing the the turn into the North Sea.