Container ship sunk historic tall ship in collision, 43 rescued, 5 injured, Elbe
Container ship ASTROSPRINTER collided with historic wooden sailing ship NO.5 ELBE at around 1200 UTC Jun 8 on Elbe near river Schwinger mouth, Stade. Container ship was proceeding downstream from Hamburg, to North sea. Sailing ship, which costly restoration was completed just a week ago, couldn't be, regretfully, salvaged. She sank. There were 43 people on board of NO 5 ELBE, all were rescued, but 5 were injured, 1 of them seriously. ASTROSPRINTER continued moving to Elbe estuary, was anchored off Brunsbuettel at around 1430 UTC for pending investigation. Sailing ship was a beauty judging from pics, such a pity that she's lost. All NO 5 ELBE pics full-scale here

Wooden schooner NO 5 ELBE, length 37 meters, built 1883.
Container ship ASTROSPRINTER, IMO 9349215, dwt 9526, capacity 809 TEU, built 2007, flag Cyprus, manager ASTROMARE BEREEDERUNGS GMBH.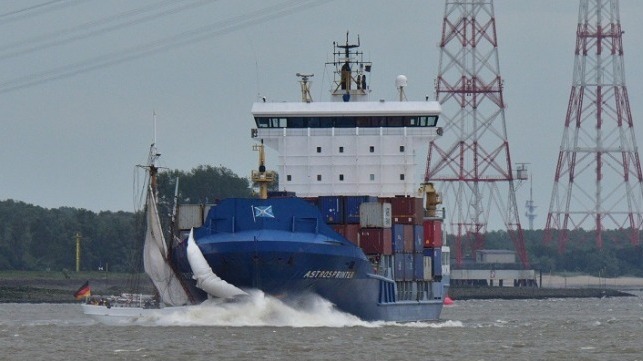 Erofey is a Merchant Marine Captain with more than 20 years experience in commanding oil tankers. He works as a Captain, being most of his time at sea. He contributes maritime news.