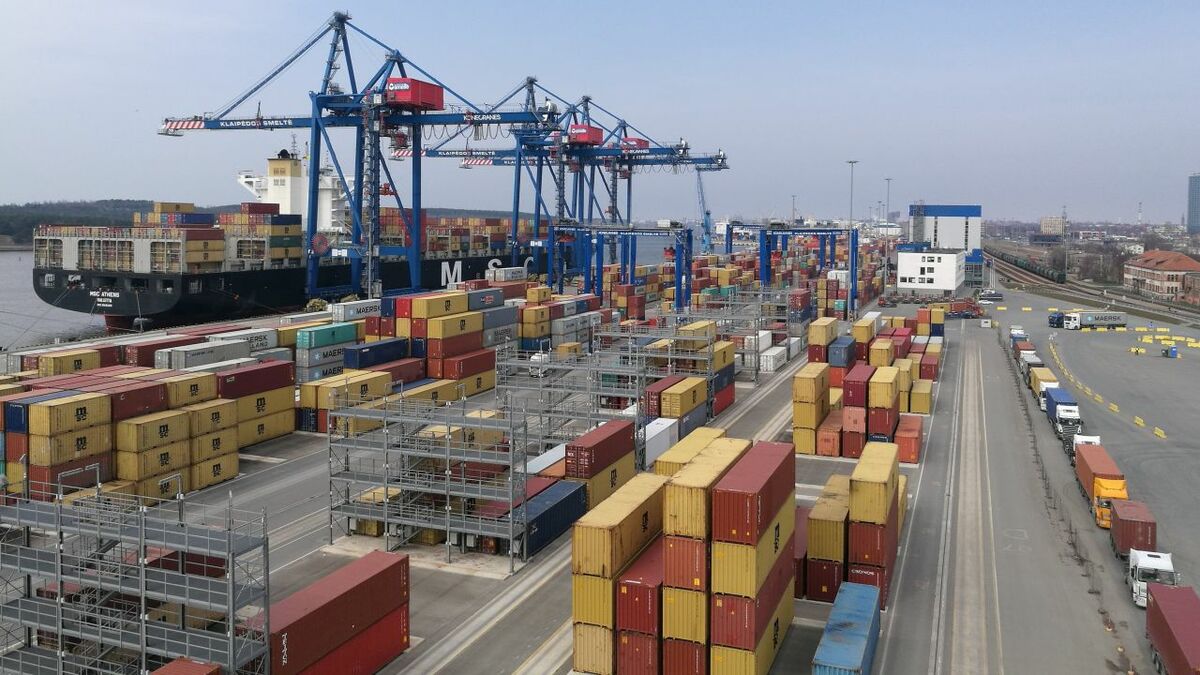 This sector is expanding – and even challenges like Brexit could provide opportunities with potential movement from roro to container
European short sea shipping is growing rapidly, with larger shipping lines and box ships a driving factor within this sector.
CMA CGM Group acquired Containerships last year and merged the latter with its MacAndrews brand under the single Containerships brand. The takeover of Containerships by CMA CGM suggests CMA CGM wants to grow its footprint within the European short sea sector.
Together, Containerships and MacAndrews operate a fleet of 32 vessels and 700 trucks, calling at 64 ports through 26 maritime services and eight inland services.
CMA CGM senior vice president short sea lines Mediterranean and north Europe
,
Guillaume Lathelize
says
"By joining two well-known and complementary intra-European experts, CMA CGM Group will create and develop a multimodal transport intra-European leader. The new, innovative Containerships brand integrates into the Group's strategy aimed at densifying its regional coverage and developing tailored end-to-end solutions for its clients."
As well as leading the way with its two LNG-fuelled container ships launched in the past year, Containerships has already expanded its shortsea network. The Swedish Port of Halmstad was added to the network in April 2019.
There are two sailings a week connecting Lübeck with Halmstad and one sailing each week linking Lübeck with Oslo and Aarhus.
European logistics operator Samskip is also a strong player within European short sea shipping and is currently focusing on integration and interaction with customers following a series of acquisitions.
These include acquiring shipping and transport businesses Nor Lines in 2017, Euro Container Line and German logistics company Züst & Bachmeier in 2016.
It has added services to prepare for Brexit. Services connecting to the UK can now use three points of departure across Benelux ports (Rotterdam, Amsterdam and Ghent), allowing more flexibility and multiple options.
Elsewhere, Unifeeder, which was acquired by DP Ports last year, has also expanded its network.
In August Unifeeder launched a weekly service between Gävle and Norrköping in Sweden and Gdynia and Gdansk in Poland.
"The direction of the new line is to create short sea shipping on the Swedish east coast. We created the shortest possible route to Gdansk, which has grown into one of the most important transhipment ports for the Baltic and Nordic market. Gdynia also has a large range of lines within Europe. In this way, we created a flexible, sustainable and competitive solution," says Unifeeder shortsea manager Ebbe Bisgaard.
Highlighting the importance of short sea shipping, Gävle Port chief executive Fredrik Svanbom says "With expanded short sea shipping, we promote both importing and exporting for the region and the national freight strategy's goal of moving from road to rail. It promotes both the environment and the economy."
Gävle Port is also expanding its facilities, which will benefit short sea shipping within Europe. Together with terminal operator Yilport, it is investing almost Skr825M (US$86M) to expand the container terminal. When this opens in 2020, Gävle Harbor will be able to handle annual volumes of up to 600,000 TEU.
Ports capitalise on short sea
Elsewhere, Lithuania's Port of Klaipeda has seen growth in the short sea shipping container market.
Indeed, its marketing director Artūras Drungilas tells Container Shipping & Trade that the container trade is fast growing for the port. The container share of the port's commodity split has grown from 11.4% in 2015 to 18.4% last year. And container volumes soared by 50% last year compared to 2018, hitting 750,346 boxes. Intra-Europe containers make up about 10-15% of this total and is "growing faster than other markets".
Highlighting the growth factors, Mr Drungilas says "More commodities are being containerised." Container short sea shipping could be a more attractive option than transporting containers in roro ferries. "Roro ferry companies connect to a few ports, but short sea shipping container lines connect many ports in the Baltic and North Sea. This gives more opportunities for shippers.
"The main players are big manufacturing companies. We see the largest volumes on the Baltic Sea. Sweden is number one, then Denmark and Norway."
He says the port used to handle more imports but now the situation has reversed, with more exports handled.
Mr Drungilas notes a trend for larger ships, including within the shortsea shipping market. "We have been upgrading our port for next-generation container ships. At the end of December we received a 19,500-TEU container ship from MSC. That is the largest ship we have received, and we serviced it – it came in the afternoon and departed in the morning, so it was successfully received."
The port is also carrying out dredging and installing new gantry cranes for additional volumes. "We want to be ready for permanent calls from such large ships," says Mr Drungilas.
Vessels have also increased in size within the European short sea sector. Mr Drungilas says Maersk recently introduced 200-m long, 3,000-TEU capacity ships. "These are large within intra Europe.
"Terminals face challenges with more frequent calls, they have to work more productively to have an open window for more frequent calls, and we see this in the short sea trade too."
He says the European short sea market is competitive, with container shipping lines competing with ferry operators and trucking companies. "Development shows this market is very competitive, and new players are willing to enter the market," he sums up.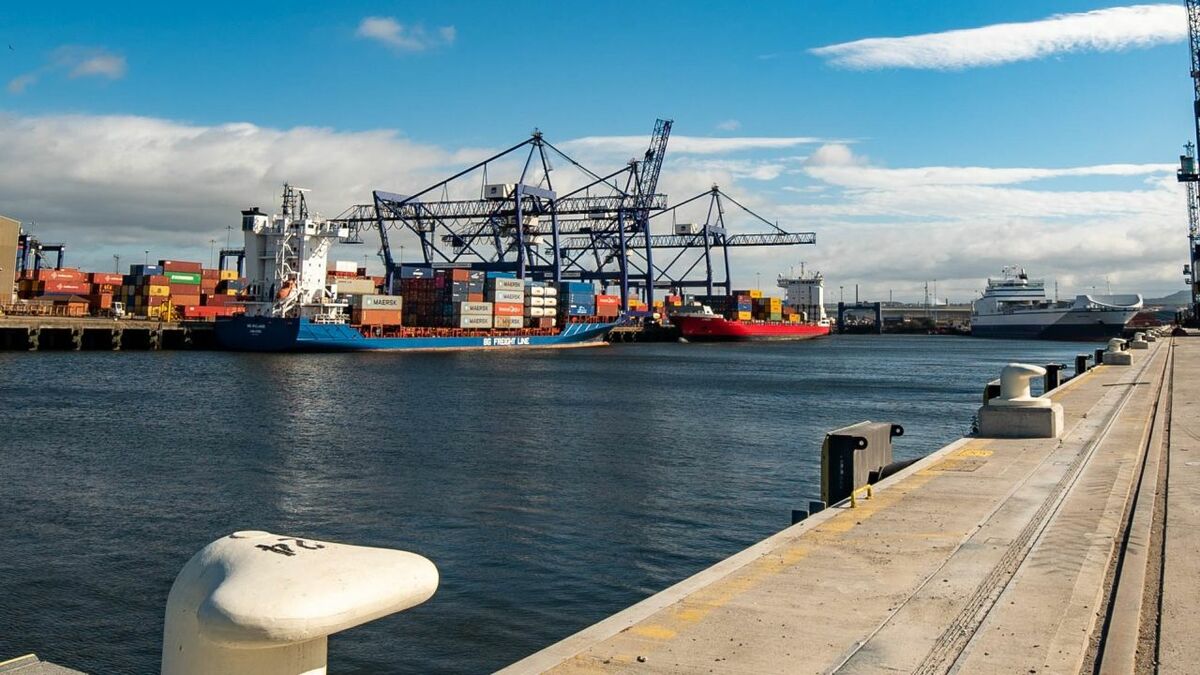 UK-headquartered PD Ports has seen a lot of growth in the European short sea shipping market. PD Ports owns and operates Teesport, Hartlepool, Groveport, Howden and Keadby; with additional operations at the Port of Felixstowe, Port of Immingham and the Isle of Wight.
Its group business development director Geoff Lippitt tells Container Shipping & Trade that PD Ports' container market has grown on average 12.5% per annum for the last 12 years. He comments "There is a lot of growth in the short sea sector. Short sea includes the Baltic and we have grown in the Baltic and northern Europe." He said that PD Port's enhanced rail platform, which now includes trains four times a day from Teesport to Scotland and Doncaster, has also helped this growth.
Teesport has regular lolo and roro services to the Netherlands, Rotterdam, Zeebrugge, Antwerp and all Baltic ports. Mr Lippitt comments "We have historically had strong Baltic connections. One of our longest standing container customers is Containerships (now owned by CMA CGM). The whole short sea container platform continues to grow partially as an effect of the modal shift from trailer to container."
PD Ports has been developing its facilities, allowing it to handle short sea shipments more efficiently. Mr Lippitt comments "We have developed the container operations, with more rubber-tyred gantry cranes coming later this year and we commissioned and deployed our third ship-to-shore crane in 2018. We also introduced an automated gate and vehicle booking system in July 2019."
Another important aspect within the short sea shipping market is developing the relationship between the port and shipper. Mr Lippitt says "Having a relationship with the end customer is vitally important as when you understand what they want to do with cargo, the port can become more part of the supply chain. We spend lots of time upfront talking to customers. It helps us to retain and gain business and improve customers' supply chains."
Brexit: challenges and opportunities
Looming large on UK's short sea shipping business with Europe, is, of course, Brexit. One of the major concerns for UK ports is the change in customs clearance this may entail.
He adds "It is also about the uncertainty, what are we going to have to do under what regime, the number of clearances needed will vastly increase compared to now. Short sea is a door-to-door business so there is not a lot of stock on the quayside. Short sea volumes might be loaded in Rotterdam on Monday, shipped overnight and delivered on Tuesday, Wednesday or Thursday – the challenge is can we maintain efficiency with this customs regime?"
He says that among UK authorities there have been a lot of discussions but the "key issue is the uncertainty", says Mr Lippitt.
"They know that customs clearance will have to be done but will it be done at the border or retrospectively for example? That is not clear."
One effect, however, is that it could boost container volumes as it might push cargo to shift from roro services. There is the potential for the country's container terminals to step in and alleviate the pressure on roro ports, which are expected to be the most affected.
Mr Lippitt comments "Brexit customs conditions may enforce a modal shift. Potentially yes, there may be a move to containers, as there are more opportunities in that sector to take manifests at the departure port and clear customs. With roro services, the driver has to come in and get the trailer and clear customs as well. That coupled with a driver shortage could create a shift in the next three to five years."
Delays and restricted capacity are expected to be most prominent at the Dover, Calais and Channel tunnel crossings. A statement issued by the Cabinet Office in December 2018 said that, in a worst-case scenario, there will be "very significantly reduced access across the short straight between Dover and Calais for up to six months".
The expected impact on Dover means shippers could move their roro cargo to other ports in the UK. They may also convert roro cargo to containers to bypass the squeeze on roro ports.
https://www.rivieramm.com/news-content-hub/news-content-hub/european-short-sea-shipping-going-for-growth-55806