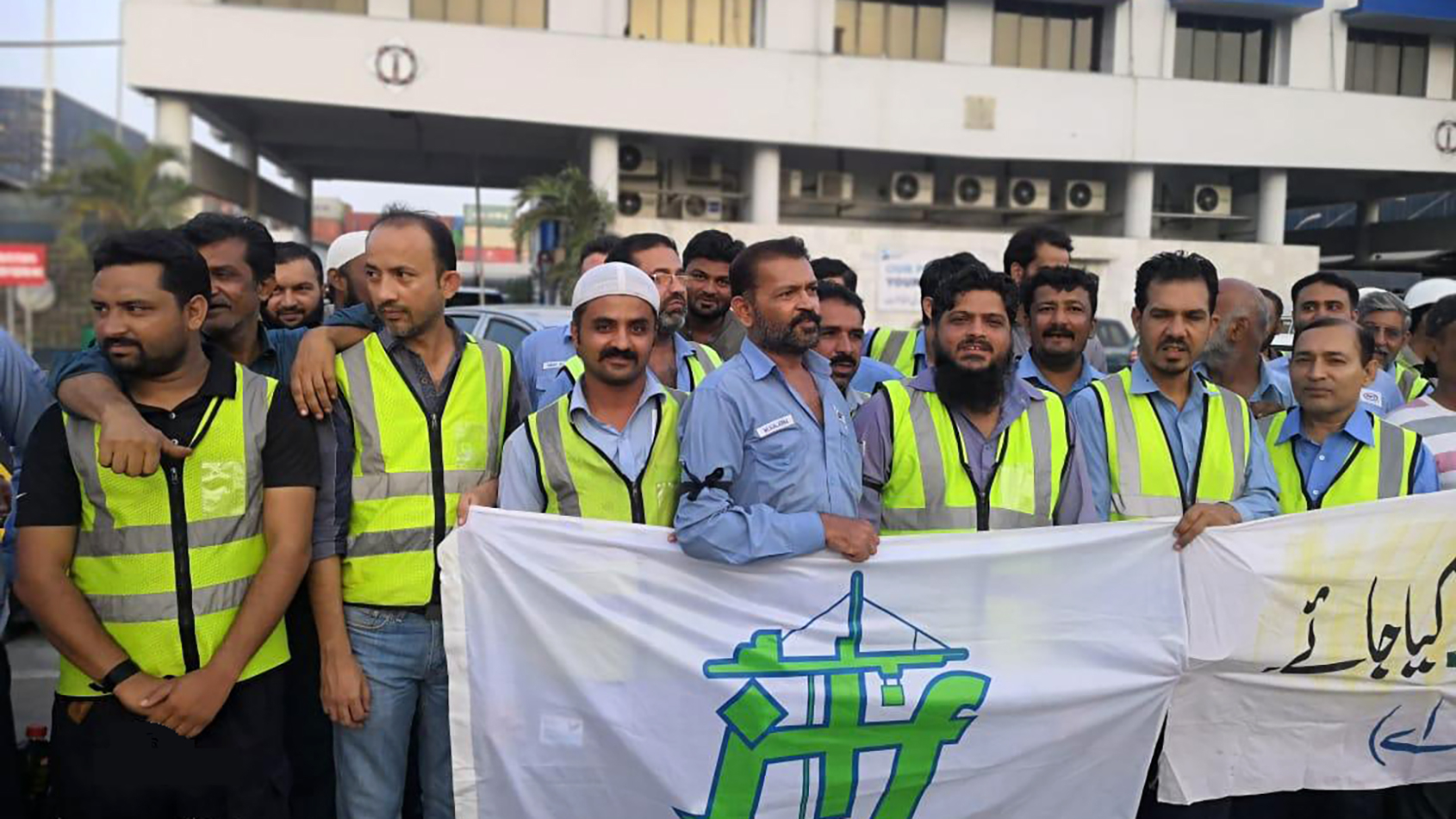 The ITF Dockers' Section is sad to report the death of another worker inside Hutchison Port's Karachi International Container Terminal (KICT), the second fatality at the terminal this year.
Muhammad Imran Ali, a 23 year old truck driver passed away at approximately 4:00am on July 21, 2019, after he was crushed when a container was lowered on top of him as he slept on the back of his truck.

Chair of the ITF Dockers' Section Occupational Safety and Health Working Group Steve Biggs today passed on the condolences of the international dock workers community: "Today we mourn for another worker, who has tragically lost his life at Hutchison Ports Pakistan. No worker deserves to die at work. Our heartfelt thoughts are with Imran's family and friends.

"Two workers have been killed this year inside the yard at KICT which for anyone should raise serious questions about Hutchison's traffic and yard management procedures inside the terminal and how an incident like this can happen.

"The report that the ITF Dockers' Section has received from KICT Labour Union – our affiliate in the terminal – highlights significant safety concerns that the workforce hold about the adequacy of lighting in the yard, traffic management systems and the minimum number of checkers deployed to manage safe yard operations," said Biggs.

The two deaths in Pakistan this year follows the death of five workers at Hutchison's Jakarta International Container Terminal (JICT), between 2016 and 2018.

"It's time Hutchison recognised its failings in workplace safety, it's time the company consulted with a workers' safety committee on how to eliminate and minimise risks and hazards, and it's time for the company to increase its efforts to improve our places of work and make them safer than ever before," said ITF President and Dockers' Section chair Paddy Crumlin.

"The loss of life at Hutchison ports is shameful. I challenge the company to sit down and listen to the personal cost that the families and friends of these workers have been brought to bear as a result of their loved ones dying preventable deaths at their terminals.

"In light of these tragedies, and the carnage we have seen also in Jakarta, we call on Hutchison's global management to review its health and safety procedures globally and commit to cleaning up the company's safety culture across its global operations," said Crumlin.