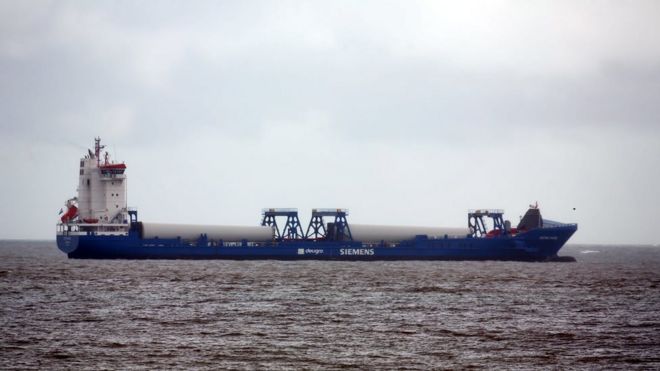 A container ship found to have suspected illegal immigrants on board has docked at a UK port.
The Rotra Mare, which is carrying wind turbines from Spain, had been held off Great Yarmouth, Norfolk, but was allowed into the port after the arrival of the Border Force and police.
A spokesman from Peel Ports said: "We can confirm that stowaways have been identified on board the Rotra Mare."
The Border Force has been asked for comment.
"We continue to work closely with the relevant authorities," Peel Ports added.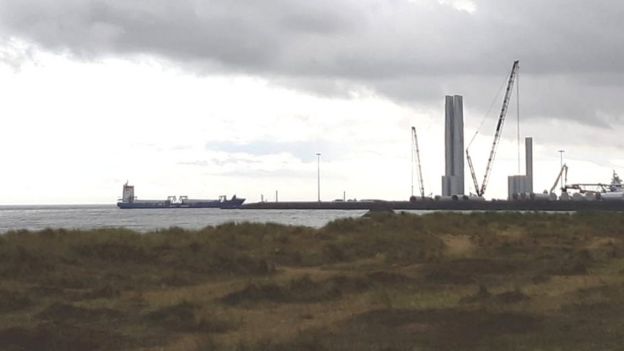 BBC Radio Norfolk's Andrew Turner said he had been told the stowaways "are likely to have boarded in Bilbao, where the turbine power sections have been fabricated".
Border Force officials and Norfolk Police are dealing with the stowaways.