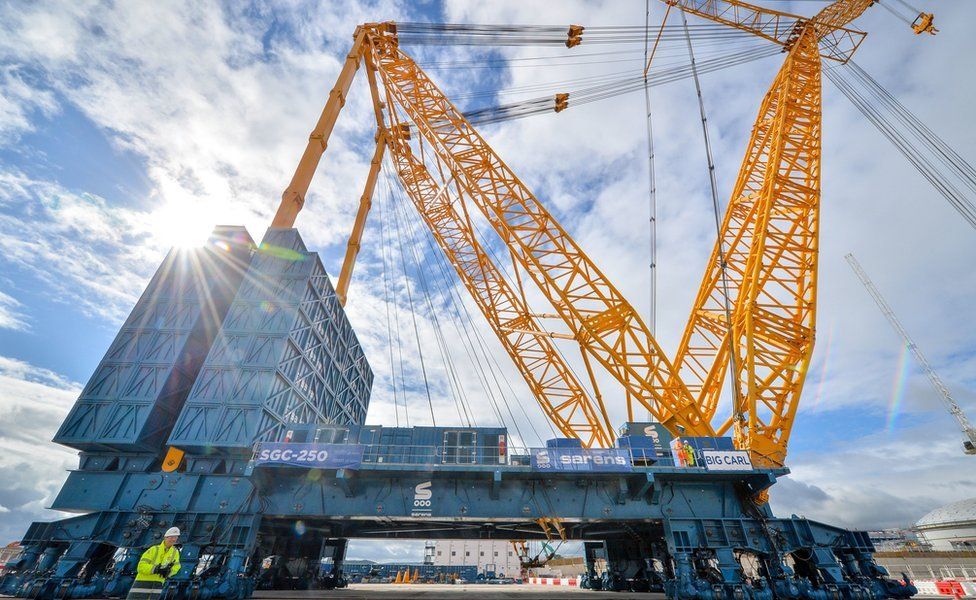 The world's largest crane has arrived in the UK to begin work on the nuclear power station at Hinkley Point.
Standing at 656ft (250m) tall, the crane is one of the tallest man-made structures in the west country.
The massive crane is known as Big Carl, after Carl Sarens the father of the Belgian family business which made it.
Able to carry 5,000 tonnes in a single lift, Big Carl is expected to be at Hinkley, in Somerset, for the next four years.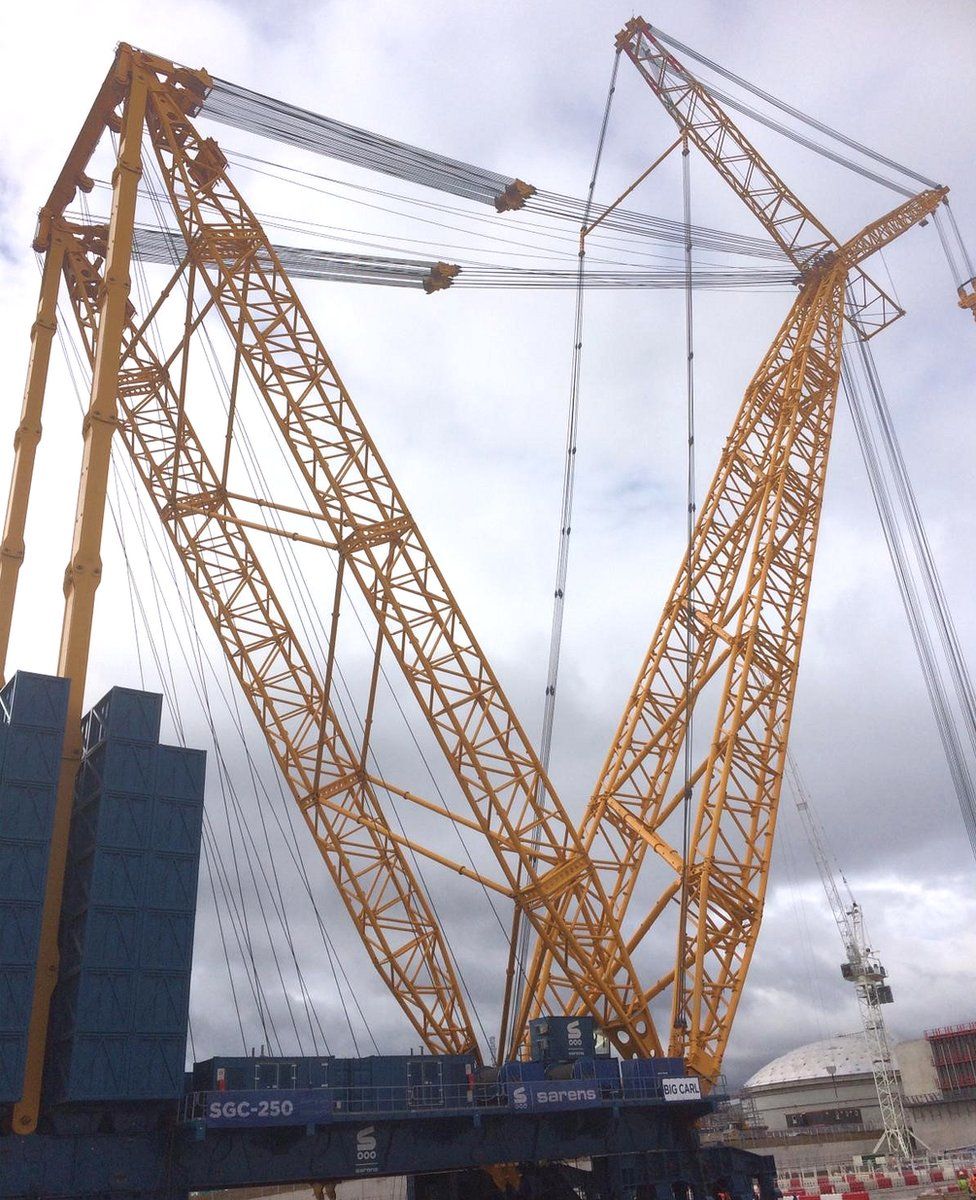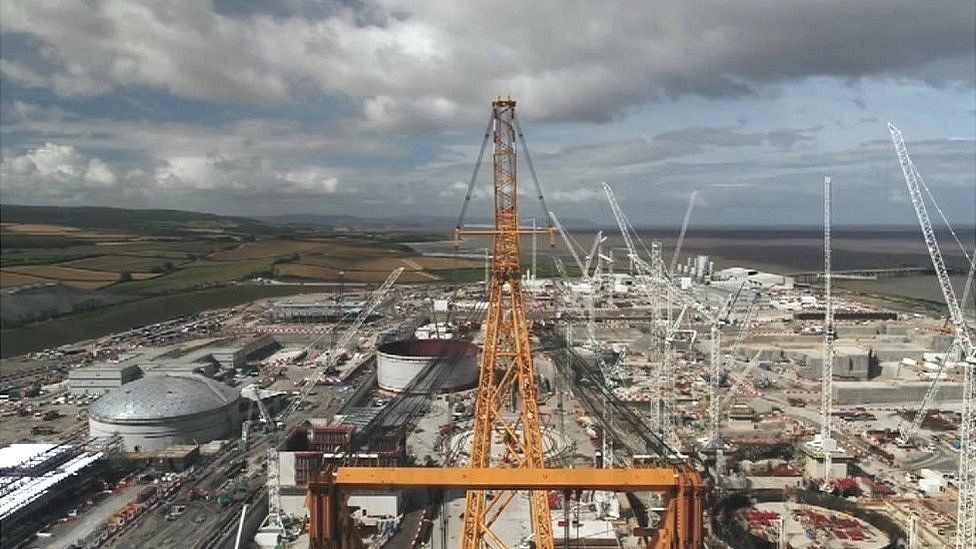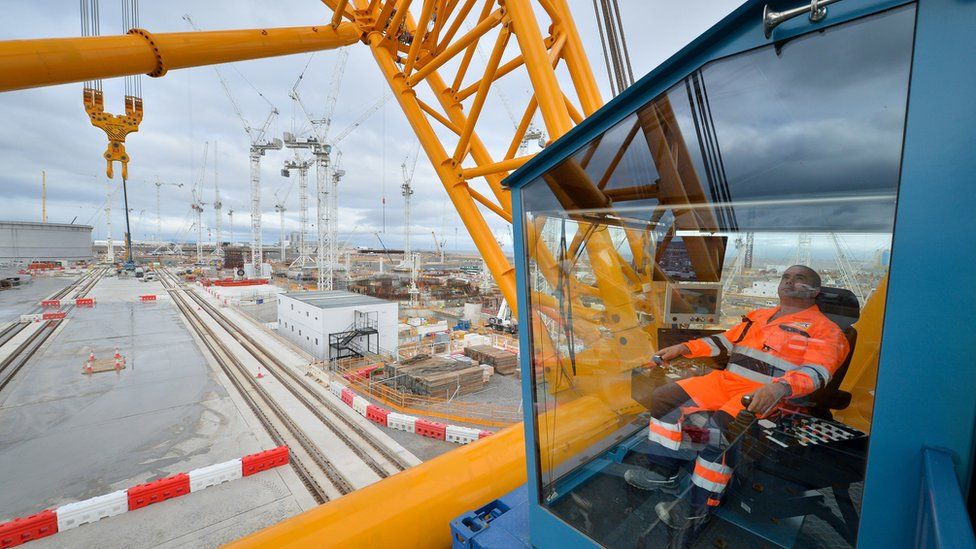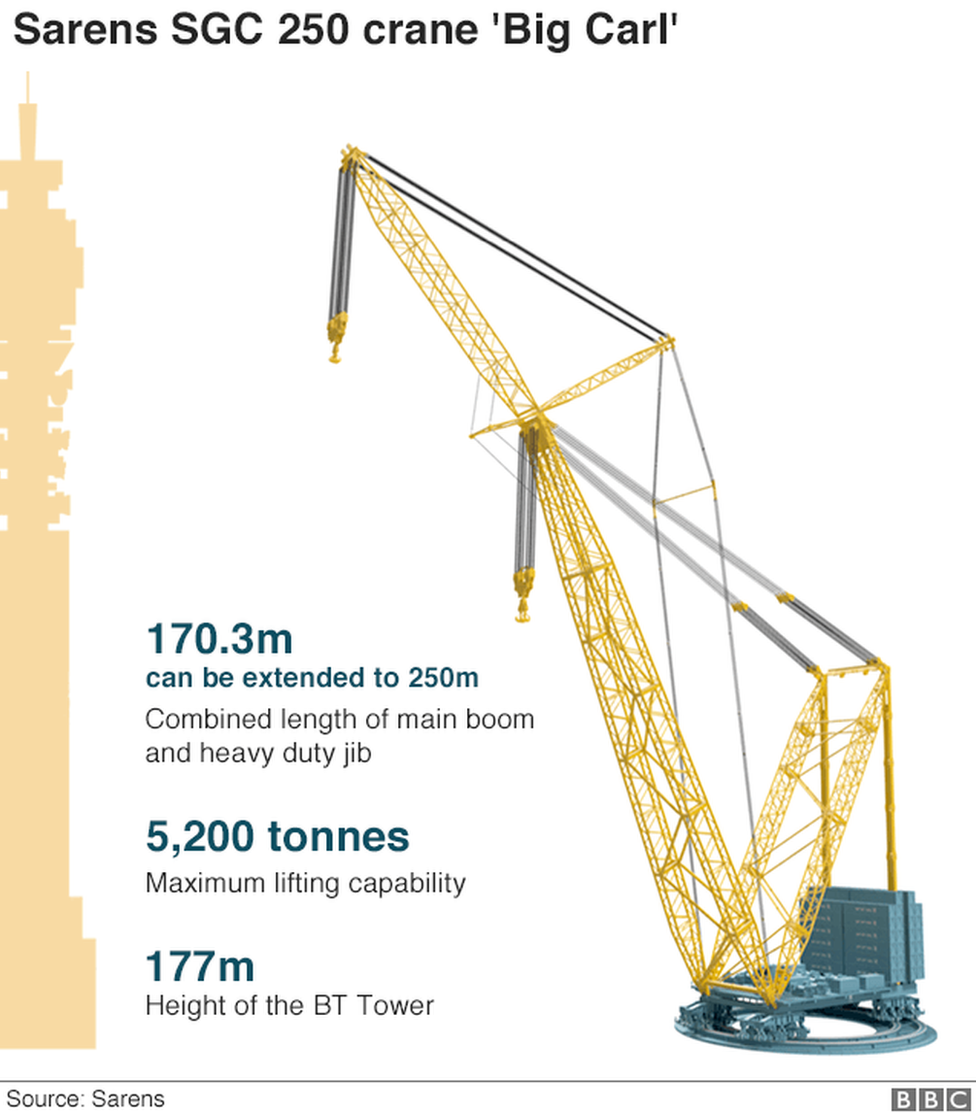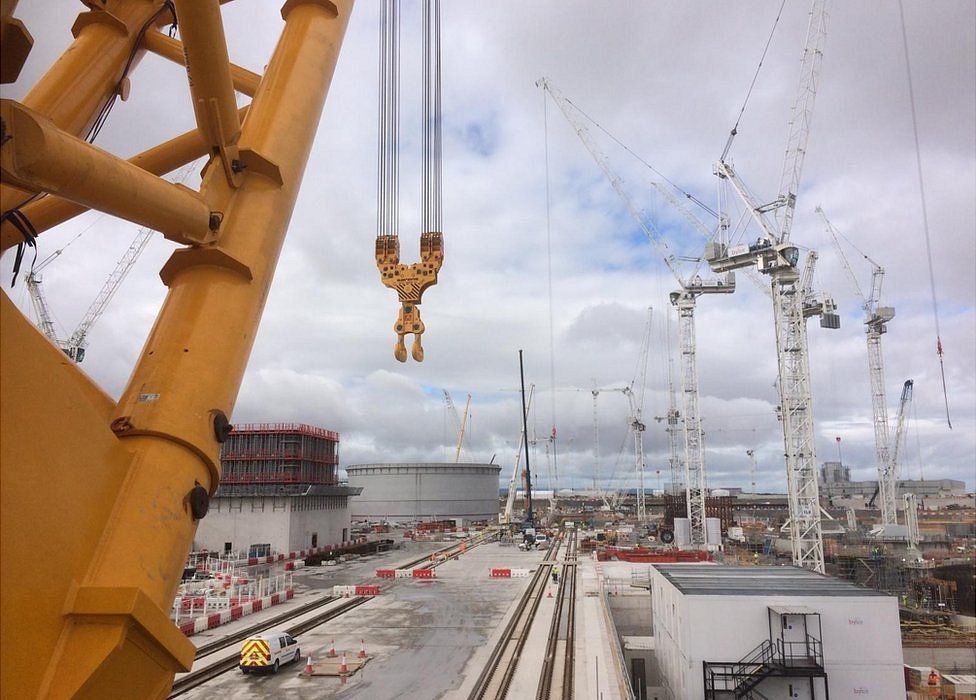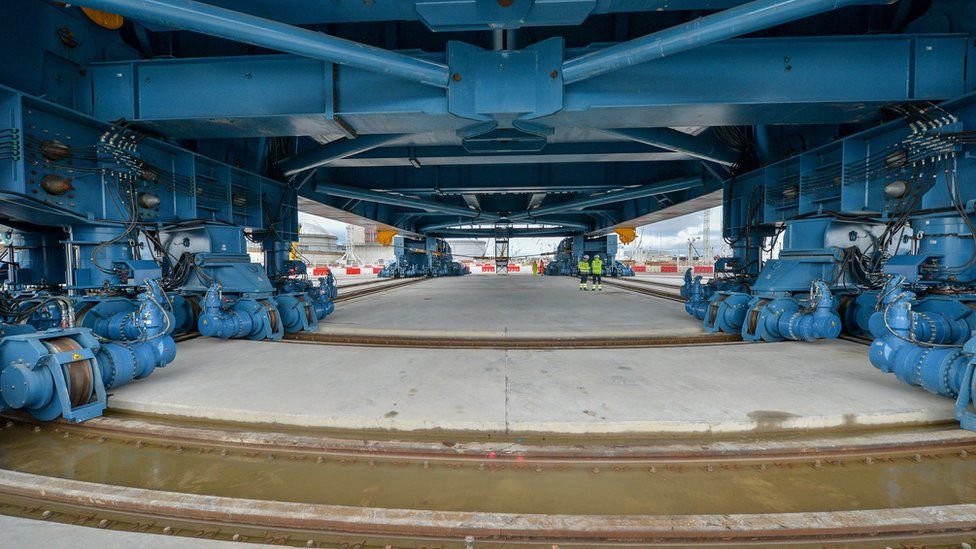 You may also like: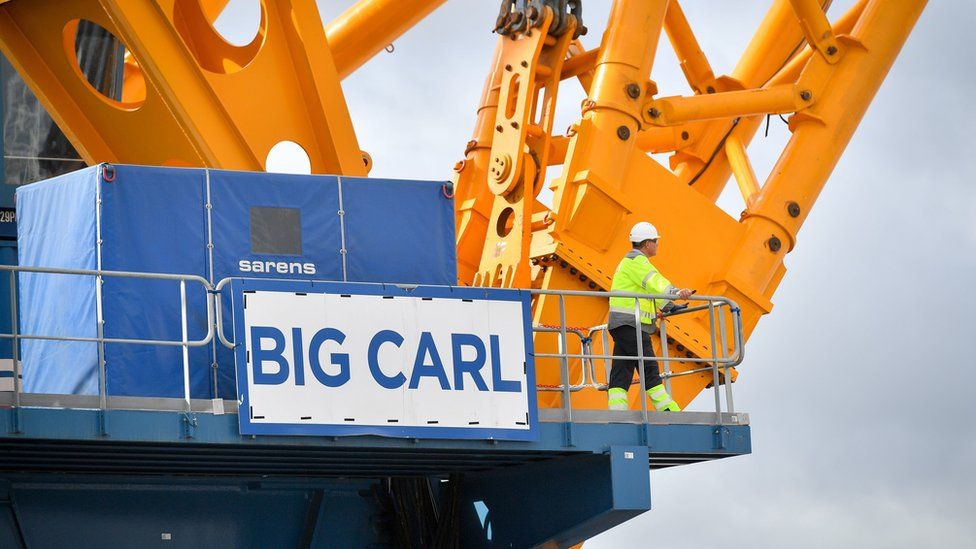 https://www.bbc.co.uk/news/uk-england-somerset-49673561