UPDATE as of November 8, 10h45: STATUS UNCHANGED
Please be advised we are still suffering from rule-to-work actions and we cannot predict the duration of these actions. As a result of the actions, all operations are being delayed.
Both land- and water side operations will be suspended due to an information session for APM Terminals Rotterdam staff. Gate will be closed, pre-gate procedure is in place.
The information session is planned as follows:
Saturday November 9, from 07:00 until at least 09:00 hrs.
We will keep you informed on the course of these actions and the effects they have on our operation via
www.apmtrupdate.com
and these e-mails.
We thank you in advance for your understanding of this situation.
All operations were resumed at 17h00, but we are still experiencing inconvenience due to slow operations,
this is causing delay on handling on all modalities.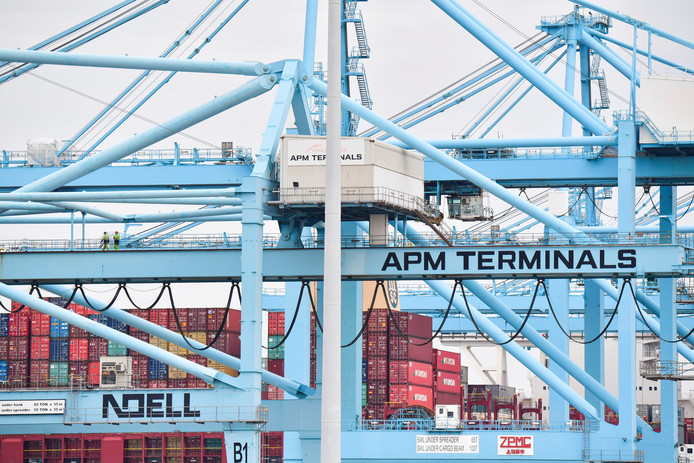 Please be advised that we can not foresee how and when the operations on as well water- as well as land side will be resumed.
We would also like to inform you that more information sessions have been planned as follows:
Thursday November 7, from 15:00 until at least 16:30 hrs.

Thursday November 7, from 23:00 until at least 00:30 hrs.

Friday November 8, from 11:00 until at least 13:30 hrs.
During these sessions. the gate will be closed and the pre-gate procedure will be in place.
We thank you for your understanding.
Marketing & Communications
APM Terminals Rotterdam
Nederland
This message has been sent by APM Terminals Rotterdam B.V. with its registered office at Coloradoweg 50, Port number 8203, 3199 LA Maasvlakte-Rotterdam, The Netherlands and is registered with the Commercial Register of the Chamber of Commerce (Kamer van Koophandel) Rotterdam under number 2428 8284. The official website of APM Terminals Rotterdam B.V. is

http://www.apmterminals.com/europe/rotterdam

.