MSC Mediterranean Shipping Company, a global leader in transportation and logistics, is pleased to announce that Soren Toft will join as Chief Executive Officer.
As the world of shipping continues to evolve through great challenges such as digitalisation and the environmental goals set by the UN International Maritime Organization (IMO), container carriers and their customers face a range of exciting tests and opportunities.
MSC is delighted that Mr Toft will be supporting the Aponte family at the helm to ensure that the company remains a global leader in the years to come. He will report directly to Diego Aponte, Group President, and Gianluigi Aponte, founder and Group Chairman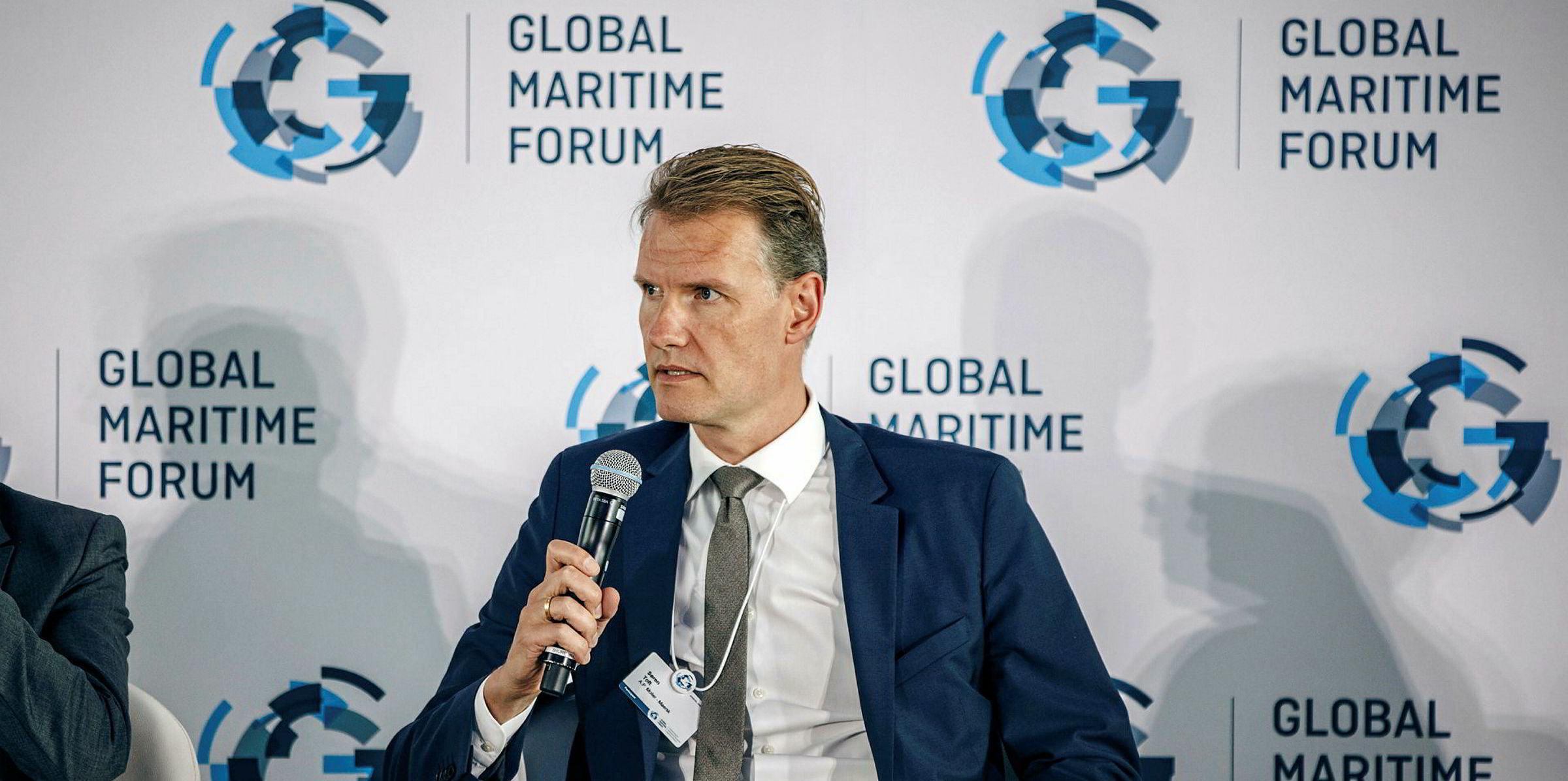 Mr Toft comes with an impressive career background and pedigree in the industry, having worked at Maersk for the past 25 years, specifically as Maersk Line's Chief Operating Officer since 2014. MSC is confident that this appointment will bring significant value to its cargo businesses, building on the company's existing strengths and boosting its development plans even further.
Mr Toft will be relocating to Geneva with his wife and family and his start date will be communicated in due course.
For enquiries, accredited journalists may contact:
Giles Broom
Global PR & Internal Communications Manager
MSC Mediterranean Shipping Company
t: +41 (0)22 703 9886
m: +41 (0)79 754 8827
e: media@msc.com
MSC Mediterranean Shipping Company is a privately-owned global shipping company founded in 1970 by Gianluigi Aponte. As one of the world's leading container shipping lines, MSC operates 493 offices across 155 countries worldwide with over 70,000 employees. With access to an integrated network of road, rail and sea transport resources which stretches across the globe, the company prides itself on delivering global service with local knowledge. MSC's shipping line sails on more than 200 trade routes, calling at over 500 ports.
For more information visit msc.com
MSC NAMED 'CONTAINER LINE OF THE YEAR' 2019
Pictured:
Left to right: Shaun Allen, Manging Director of Road Services of G&W's UK/Europe Region (awards sponsor); Daniel Everitt, Managing Director of MSC UK; Tom Allen, British Comedian and Actor
MSC is delighted to receive the 'Container Line of the Year' award at the 2019 Lloyd's Loading List Global Freight Awards.
This award is particularly special to us as the winner is chosen based on customer votes. Thanks to your support, we are honoured to receive this award for the third successive year.
The Global Freight Awards ceremony, held in London, was attended by more than 500 freight forwarders, shippers and other industry professionals and compered by comedian, writer and actor Tom Allen. MSC UK's Dan Everitt (Managing Director) and Michael Collins (Commercial Director) were there to accept the award on behalf of the MSC team.
On behalf of everyone at MSC, we would like to thank our customers who took the time to vote for MSC as their 'Container Line of the Year' – we look forward to further serving your shipping needs throughout 2020.