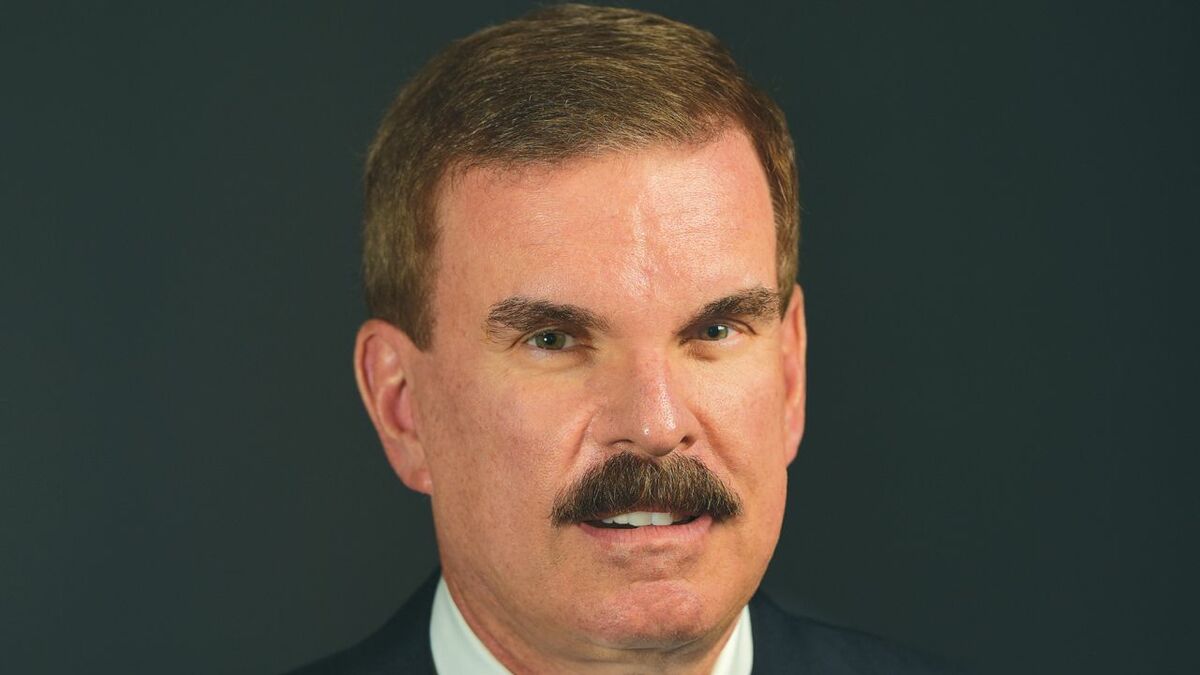 Andrew Abbott (ACL): "Our costs have gone down and our reliability has gone up"
ACL has conquered mechanical problems with its G4 conro vessels and is back on track with its schedule, its president Andrew Abbott told
Container Shipping & Trade
ACL's relatively new fleet of five G4 conros are sized at 3,800 TEU of containers, 720 TEU of roro and 1,000+ cars, double the capacity of the older ships. The company started phasing the new vessels in at the start of 2016. The new fleet is more fuel efficient and is much greener than the company's previous G3 fleet.
Nevertheless, there have been teething problems. Mr Abbott commented "We had a lot of mechanical problems with the new ships that required extensive drydocking time for repairs. Plus, we had major terminal problems on both sides of the Atlantic (congestion from the new mega-vessels, new computer systems, crane breakdowns, labour issues). When you add some terrible weather to the mix, the net result was a lousy schedule for a couple of years, hitting bottom during the first half of 2019."
German shipyard Blohm+Voss carried out the repairs on the new ACL ships. Mr Abbott explained that the problems ranged from engine issues, to rudders, stern ramps and car decks. "B&V did a marvellous job redoing the key vessel components. Most were replaced with European-built parts and the quality has improved."
Happily, the problems have ironed themselves out. "We finally finished all the ship repairs and had our whole fleet in service for the first time in October 2019. We changed terminals and stevedores in a few places. Gradually, as this year progressed, we moved from being late all the time to being on time all the time – like the 'old ACL.' Now our equipment flows are more regular, we are not paying overtime at ports anymore, and we can maintain our optimal speed. Our costs have gone down and our reliability has gone up. Our customers have noticed this and we are carrying more cargo as a result."
Elsewhere, ACL has agreed a new 15-year contract extension for container and roro operations at the Port of Liverpool until 2035.
Peel Ports Group is making a significant investment at Liverpool's container terminal RSCT to accommodate ACL's new fleet of G4 vessels. The passage entrance into the Seaforth Basin has been widened to facilitate safe access for the large G4 vessels into the terminal inside the locks. In addition, Peel Ports is investing in two new ship-to-shore cranes with increased height and reach, and is adding capacity to the dedicated vehicle storage area to handle ACL's growing cargo requirements. The overall project is expected to be completed during 2021.
Mr Abbott commented "Our new ships are higher than our previous ones, so the old cranes were not reaching over all of the bays. We needed bigger cranes to handle all the cells. Peel Ports agreed to make the investment to put new cranes in and new upgrades on locks and berths to enable us to get in and out faster.
Since our new ships are twice as big as our previous ones, we need a significant productivity improvement and that is what this contract is all about, Peel Ports doing what was necessary to keep us in Liverpool for another 15 years."
Going forward, ACL has some advantages when it comes to facing market challenges, including the 2020 IMO sulphur cap, as it is protected somewhat from the impact of the higher costs of low sulphur fuel. Its entire fleet of new conro vessels are equipped with Alpha Laval scrubbers.
Mr Abbott pointed out "Our advantages on fuel costs and our roro cargo base have insulated us a fair bit in today's uncertain market. We still need to recover the costs of our scrubber investment and scrubber operating costs, so we need improved revenue like everyone else, but we will have a more stable fuel picture as we go forward – unless, of course, the regulations change again. We are optimistic that intelligence will prevail in this more expensive new operating environment. Reasonable freight rates will buy the industry breathing room until the market stabilises."