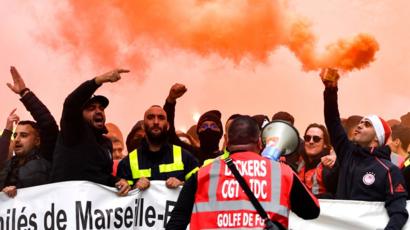 Stuart Todd
Further disruption this week at the country's ocean freight gateways, although rail freight services in France are gradually returning to normal after prolonged industrial action by SNCF workers
The ports and docks branch of the CGT labour union has called for another 72-hour strike at France's major ports beginning today in protest against the government's proposals for the reform of state pensions.


It follows strikes at French ports in December and a three-day stoppage last week that caused significant disruption.


The country's biggest container gateway, Le Havre, appears to be among the ports hardest hit by the industrial action. The president of the local shipowners' and maritime shipping agents' association GHAAM, Véronique Lepine, told French business newspaper Les Echos that in December, Le Havre had recorded 25% fewer calls by ships compared to normal levels, with the port on course to register 50% fewer calls in January.


"Beyond the delays and the extra costs incurred (as a result of the strikes), our customers are looking to make alternative arrangements and asking us to warn vessels (of the problems at Le Havre) and make provision for logistics solutions which focus on Antwerp," Lepine said.


At national level, the economic impact of the strikes at French ports in December and this month – spanning shipping acitivities and the logistics – will likely run into "several tens of millions of euros," the general secretary of France's Stevedoring industry body UNIM, Ronan Sevette, told Les Echos. "But of greatest concern is the image (the disruption) projected of French ports and the loss of confidence which risks leading to customers throwing in the towel."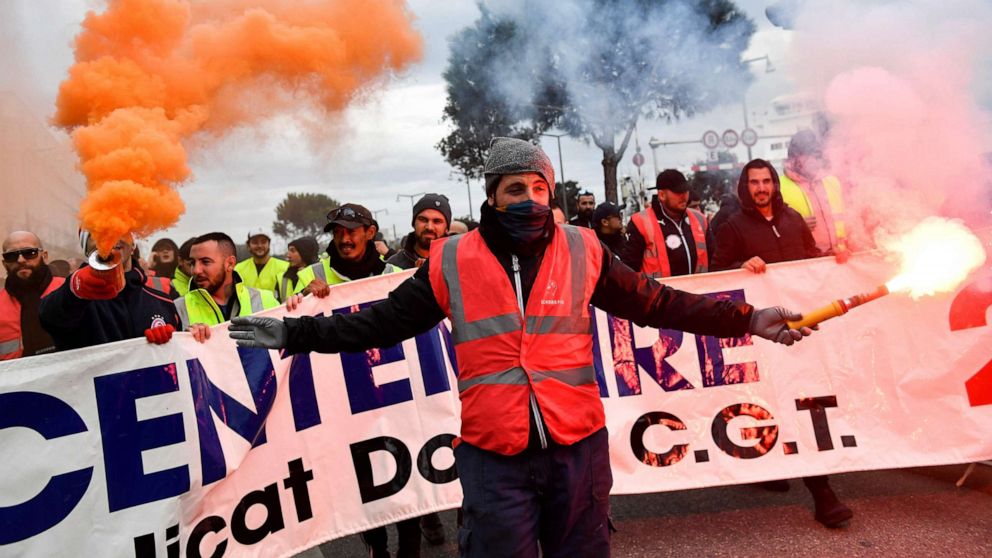 Both the ports of Le Havre and Marseille, another major French port for container traffic, declined to comment on the impact of the strikes when contacted by Lloyd's Loading List.


Meanwhile, rail freight services in France are slowly returning to normal, after support for strike action by workers at state railway SNCF, which began early December, continues to wane. "Industrial action is gradually coming to an end, with fewer than 10% of signalling staff on strike and practically 80% of freight trains in service," a spokesman for Fret SNCF, SNCF's main rail freight unit, told Lloyd's Loading List.


He added that the loss in Fret SNCF's turnover since the strike began totalled approximately €50 million, a figure that did not included the losses incurred by other SNCF rail freight units such as VFLI, VIIA and Naviland Cargo. "Everyone (in the sector) has lost a lot of money," he added.


DB Cargo-owned Euro Cargo Rail (ECR), the second biggest operator in the sector in France behind Fret SNCF, has seen its train schedules severely disrupted during the course of the strike, including those on international routes. Before Christmas, it estimated the financial impact of the disruption at €5 million.


In a letter, rail freight operators have called on France's President Emmanuel Macron "to introduce a system of compensation which takes into account all of the losses (running into tens of millions euros) incurred (because of the strikes), which would allow the sector to be preserved."