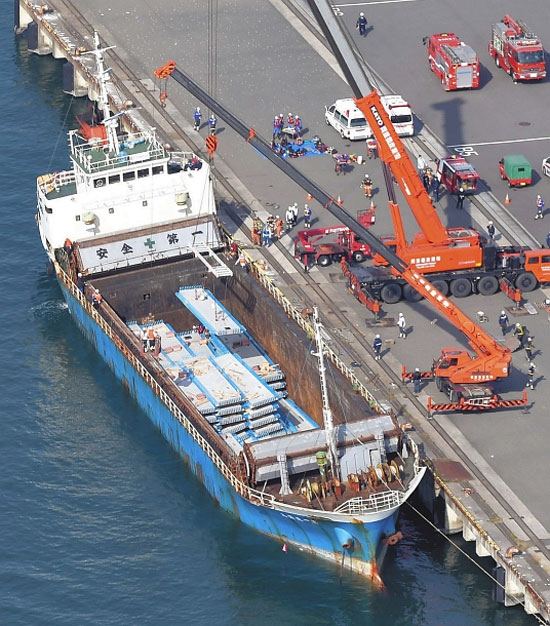 With great regret, we've been informed of a fatal accident that occurred this morning (03 February) at the Japanese port of Nagoya; aboard M/V TENSHO MARU No. 1.
From news reports, we understand that the vessel was in the process of discharging several dozen pre-stressed concrete slabs (15 tons each), and that the stowage collapsed while longshore workers were aboard. Two workers were trapped; one (a 24 year old) suffered fatal injuries.
At this point in time, we are unsure of the fate of the other worker.
Link to Media Account:
Link to Media Account: