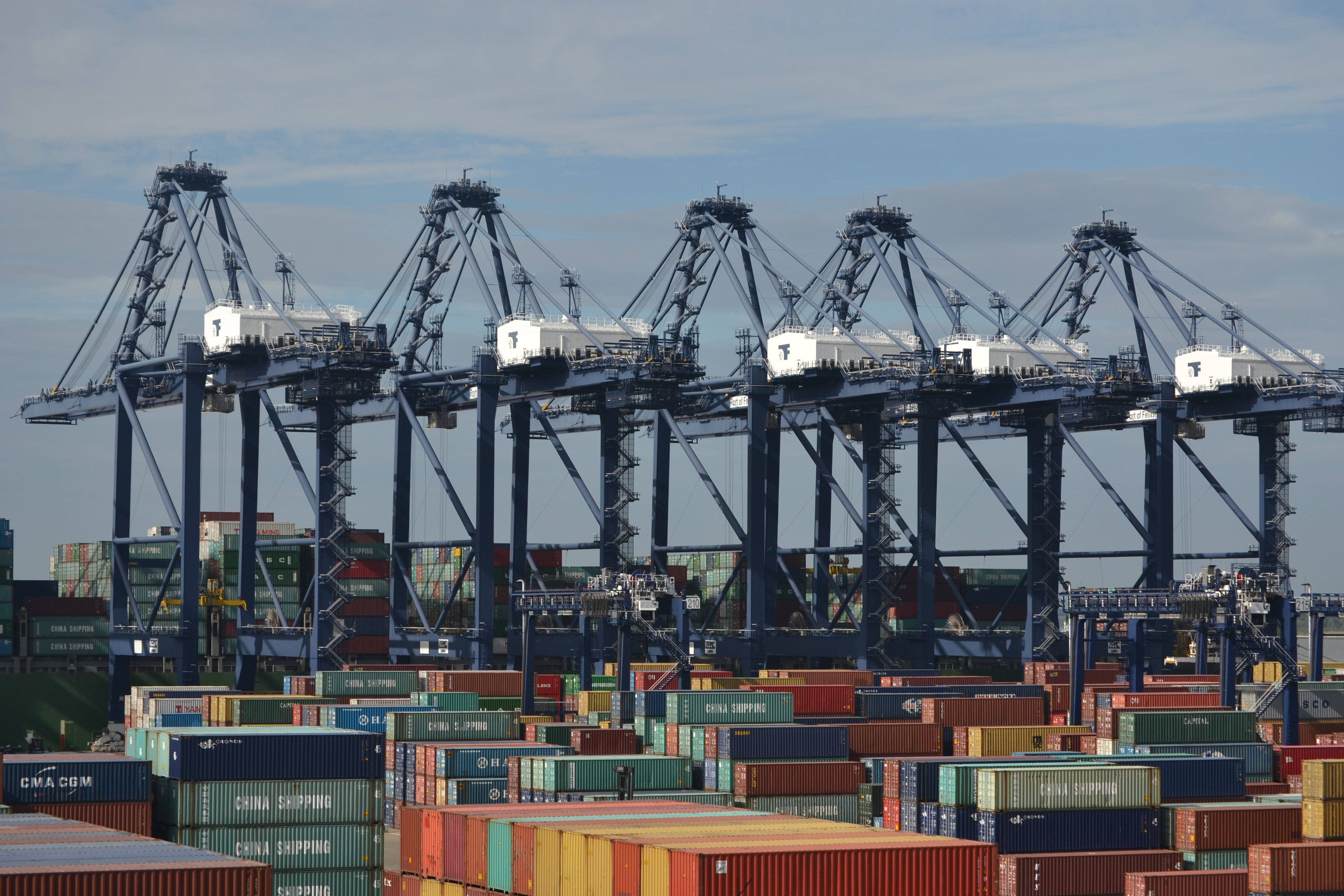 circa £30,000 including bonus and shift pay
The Port of Felixstowe is Britain's biggest and busiest container port, and one of the largest in Europe. The port handles over 4 million TEU (Twenty-foot Equivalent Units) and welcomes over 4,000 ships each year, including the largest container vessels afloat today.
Container Operations is our core business where we receive vessels and load and discharge containers. We also offer our customers excellent Rail Operations, Examination facilities and Roll-On, Roll-Off facility.
To support the continued growth of the business we are looking to recruit a number of Port Operatives to drive our internal movement vehicles (IMV) transporting containers to different areas across the Port. As a 24hr/7 day operation we are looking to increase our resource to service the peaks and troughs we experience as a business. Please see the attached advert and job description for more information and click on the links below to have a 360 tour of the Port of Felixstowe:
Please note that applicants must be aged 19 years and over at the point of application and hold a full UK valid driving licence. Experience of working shifts and holding a valid HGV licence is advantageous, however, is not necessary.
Please note that, due to the high volume of applications for this role, it can take some time for us to process your application.
Competitive salary and benefits package
Hutchison Ports Port of Felixstowe has established itself as Britain's largest and busiest container port for more than 50 years. Working within defined areas of responsibility Process Controllers proactively utilise the ports current IT system to drive, monitor, input and manage the current work processes for all operational areas within the Container Division.
Controllers are an integral part of our Operations Delivery Management Team. Providing leadership, support and direction to operators, linking the planning, execution and delivery stages of our services. Together with our Shift Supervisors and other integral stakeholders you will be responsible for the delivery of performance and consistency through system and process management. This is a great opportunity to become part of this team and contribute to the maintenance and improvement of customer service levels in all areas of operations.
https://portoffelixstowe.tal.net/vx/lang-en-GB/mobile-0/channel-1/appcentre-1/brand-2/user-1001487/xf-283de6082914/wid-1/candidate/jobboard/vacancy/4/adv/