Storm Ciara is heading to Suffolk this weekend. Picture: MICK WEBB
Storm Ciara will bring strong winds to Suffolk this weekend and into early next week - with Highways England confirming speeds could exceed the 50mph threshold and cause the Orwell Bridge to close.
Highways England have already announced they are closing the Orwell Bridge for a mammoth 15 hours on Sunday as wind speeds are expected to well exceed the safety threshold of 50mph.
A14 Orwell Bridge

#

StormCiara

Update for this weekend - we've had an updated forecast which shows strong winds from early Sunday morning to mid-afternoon Sunday. We're continuing to monitor but currently that is the risk period forecasts show going over threshold.
A yellow weather warning for high winds has been put in place by the Met Office, which will last from 6pm on Saturday to midnight on Sunday.
Highest speeds of up to 70mph are predicted for parts of Suffolk on Sunday afternoon - which according to the Beaufort scale is classed as a "violent storm".
Adam Dury, a forecaster at Weatherquest, said wind speeds will start to increase on Saturday night, with gusts of 40-50mph.
Speeds will then slightly decrease overnight but will pick up on Sunday afternoon, with Mr Dury confirming gusts of around 60-70mph.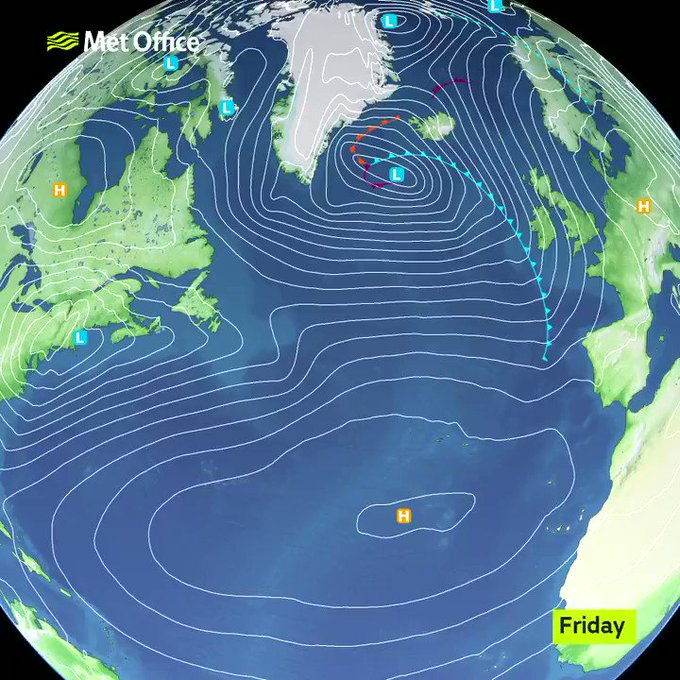 He said: "The strongest winds will be on Sunday afternoon, but it is likely Suffolk could see 50mph winds again throughout Monday and Tuesday."
Suffolk residents are advised to expect some delays to road and rail transport, as well as spray and large waves in coastal areas.
There is also a slight chance of some damage to buildings, such as tiles blown from roofs.
If the wind speeds do hit predicted speeds, a decision will be made by Highways England to close the Orwell Bridge.
The Orwell Bridge typically closes to all traffic if wind gusts of 50mph are predicted to a high degree of certainty in a non-favourable direction - although it has been closed in lower wind speeds.
Highways England has confirmed it will be monitoring the weather closely in the lead up to the weekend and throughout.
In a tweet, it said: "We've had an updated forecast which shows strong winds from early Sunday morning to mid-afternoon Sunday.
"We're continuing to monitor but currently that is the risk as period forecasts show going over threshold."
#

A14

Orwell Bridge update for Sunday 09/02/2020 - current forecasts are indicating the wind will breach our thresholds at 3am and will continue until 6pm Sunday. We are currently planning to close the bridge between this period subject to forecast changes.
HIGHWAYS ENGLAND UPDATES


Breaking News
Here is the latest information on the Breaking News
Road users who are wishing to use any part of the Highways England Network across the country are being advised to check the weather forecast and road conditions before they travel today (Saturday 8th) and tomorrow (Sunday 9th February) as strong winds are forecast until at least 20:00 on Sunday.
Highways England is working closely with the Met Office in monitoring the weather conditions. As a result of the forecast, we have issued a Severe Weather Alert for gales across the entire Highways England network covering ALL regions.
The severe warning will be in affect from 08:00 09/02/2020 until 20:00 09/02/2020.
Road users are advised to take extra care when travelling, to allow plenty of extra time to complete your journey and to consider whether your journey is necessary before setting out, by first checking the latest forecast and road conditions.
Up-to-date information on road conditions on England's motorways and major trunk roads is available on our website at http://www.trafficengland.com/ or by calling our 24/7 Customer Contact Centre on 03001235000. For information on weather conditions across the country, also visit the Met Office website www.metoffice.gov.uk.

Last updated on: 08/02/2020 11:34
https://www.ipswichstar.co.uk/news/storm-ciara-suffolk-70mph-storm-orwell-bridge-closure-1-6502249
Felixstowe
Suffolk, England, United Kingdom, IP11
Today Thu 6 Feb

GMT

Hour
Wind
Avg.
Gust
Temp.
Rain 1h
Cloud
Press.
19:00

SSE
6

mph

to
7

mph

5

°C

0

mm

0 %
1030

mb

20:00

SSE
6

mph

to
8

mph

5

°C

0

mm

0 %
1029

mb

21:00

SSE
7

mph

to
9

mph

6

°C

0

mm

0 %
1029

mb

22:00

SSE
7

mph

to
10

mph

6

°C

0

mm

0 %
1029

mb

23:00

SSE
7

mph

to
9

mph

6

°C

0

mm

0 %
1028

mb

▲07:27 ▼16:51

Tomorrow Fri 7 Feb

GMT

Hour
Wind
Avg.
Gust
Temp.
Rain 3h
Cloud
Press.
00:00

SSE
8

mph

to
10

mph

6

°C

0

mm

0 %
1028

mb

03:00

SSE
12

mph

to
16

mph

6

°C

0

mm

0 %
1026

mb

06:00

SE
14

mph

to
21

mph

6

°C

0

mm

0 %
1025

mb

09:00

SSE
17

mph

to
24

mph

6

°C

0

mm

0 %
1023

mb

12:00

SSE
18

mph

to
25

mph

7

°C

0

mm

4 %
1020

mb

15:00

S
20

mph

to
26

mph

7

°C

0

mm

99 %
1018

mb

18:00

S
17

mph

to
30

mph

7

°C

0

mm

100 %
1016

mb

21:00

S
17

mph

to
29

mph

7

°C

0

mm

84 %
1014

mb

▲07:25 ▼16:52

Sat 8 Feb

GMT

Hour
Wind
Avg.
Gust
Temp.
Rain 3h
Cloud
Press.
00:00

S
21

mph

to
33

mph

8

°C

0

mm

100 %
1013

mb

03:00

SSW
21

mph

to
33

mph

9

°C

0.5

mm

100 %
1012

mb

06:00

W
17

mph

to
31

mph

7

°C

0

mm

69 %
1014

mb

09:00

WSW
12

mph

to
21

mph

6

°C

0

mm

99 %
1017

mb

12:00

WSW
12

mph

to
15

mph

8

°C

0

mm

100 %
1018

mb

15:00

SSW
13

mph

to
18

mph

8

°C

0

mm

1 %
1017

mb

18:00

SSW
16

mph

to
29

mph

7

°C

0

mm

0 %
1018

mb

21:00

SSW
23

mph

to
37

mph

7

°C

0

mm

88 %
1016

mb

▲07:23 ▼16:54

Sun 9 Feb

GMT

Hour
Wind
Avg.
Gust
Temp.
Rain 3h
Cloud
Press.
00:00

SSW
26

mph

to
41

mph

8

°C

0

mm

99 %
1014

mb

03:00

SSW
30

mph

to
46

mph

8

°C

0.3

mm

100 %
1011

mb

06:00

SSW
37

mph

to
53

mph

8

°C

0.9

mm

100 %
1005

mb

09:00

SSW
41

mph

to
61

mph

9

°C

0.9

mm

100 %
1000

mb

12:00

SSW
44

mph

to
67

mph

11

°C

3

mm

100 %
994

mb

15:00

SW
46

mph

to
71

mph

12

°C

3.3

mm

98 %
988

mb

18:00

WSW
29

mph

to
53

mph

11

°C

0.2

mm

71 %
988

mb

21:00

WSW
24

mph

to
49

mph

9

°C

0.2

mm

68 %
988

mb

▲07:22 ▼16:56

Mon 10 Feb

GMT

Hour
Wind
Avg.
Gust
Temp.
Rain 3h
Cloud
Press.
00:00

WSW
29

mph

to
51

mph

9

°C

0.3

mm

68 %
987

mb

03:00

W
30

mph

to
48

mph

8

°C

0.1

mm

80 %
990

mb

06:00

W
29

mph

to
44

mph

6

°C

0.1

mm

60 %
993

mb

09:00

W
31

mph

to
47

mph

6

°C

0

mm

39 %
999

mb

12:00

W
32

mph

to
47

mph

7

°C

0.1

mm

76 %
1002

mb

15:00

WSW
30

mph

to
38

mph

7

°C

0.7

mm

97 %
1000

mb

18:00

WSW
28

mph

to
46

mph

7

°C

1.4

mm

97 %
998

mb

21:00

WNW
20

mph

to
32

mph

4

°C

0.1

cm

77 %
1000

mb

▲07:20 ▼16:58




= Snow

Tue 11 Feb

GMT

Hour
Wind
Avg.
Gust
Temp.
Rain 3h
Cloud
Press.
00:00

W
25

mph

to
39

mph

3

°C

0

mm

37 %
1003

mb

03:00

W
28

mph

to
45

mph

3

°C

0

mm

6 %
1004

mb

06:00

W
28

mph

to
45

mph

3

°C

0

mm

0 %
1006

mb

09:00

W
29

mph

to
45

mph

4

°C

0

mm

1 %
1007

mb

12:00

W
31

mph

to
46

mph

6

°C

0.1

cm

58 %
1009

mb

15:00

W
28

mph

to
41

mph

6

°C

0

mm

7 %
1010

mb

18:00

W
25

mph

to
41

mph

4

°C

0

mm

4 %
1011

mb

21:00

W
26

mph

to
40

mph

4

°C

0

mm

19 %
1013

mb

▲07:18 ▼17:00




= Snow

Wed 12 Feb

GMT

Hour
Wind
Avg.
Gust
Temp.
Rain 3h
Cloud
Press.
00:00

W
25

mph

to
40

mph

3

°C

0

mm

0 %
1014

mb

03:00

W
24

mph

to
39

mph

3

°C

0

mm

0 %
1013

mb

06:00

W
23

mph

to
37

mph

2

°C

0

mm

0 %
1014

mb

09:00

W
23

mph

to
35

mph

3

°C

0

mm

0 %
1016

mb

12:00

W
23

mph

to
32

mph

6

°C

0

mm

33 %
1016

mb

15:00

W
21

mph

to
31

mph

6

°C

0

mm

70 %
1016

mb

18:00

WSW
17

mph

to
30

mph

5

°C

0

mm

40 %
1016

mb

21:00

WSW
21

mph

to
33

mph

5

°C

0

mm

100 %
1015

mb

▲07:16 ▼17:02

Thu 13 Feb

GMT

Hour
Wind
Avg.
Gust
Temp.
Rain 3h
Cloud
Press.
00:00

SW
23

mph

to
37

mph

6

°C

1.5

mm

100 %
1012

mb

03:00

SW
24

mph

to
38

mph

6

°C

0.6

mm

100 %
1008

mb

06:00

SW
32

mph

to
47

mph

7

°C

2.1

mm

100 %
1003

mb

09:00

SW
32

mph

to
48

mph

7

°C

2.6

mm

100 %
1001

mb

12:00

W
16

mph

to
28

mph

7

°C

0.8

mm

100 %
998

mb

15:00

WSW
20

mph

to
32

mph

7

°C

0.4

mm

95 %
997

mb

18:00

WSW
23

mph

to
35

mph

5

°C

0

mm

16 %
998

mb

21:00

WSW
21

mph

to
32

mph

4

°C

0

mm

93 %
999

mb

▲07:14 ▼17:04

Fri 14 Feb

GMT

Hour
Wind
Avg.
Gust
Temp.
Rain 3h
Cloud
Press.
00:00

SW
21

mph

to
35

mph

5

°C

0.5

mm

100 %
997

mb

03:00

SSW
20

mph

to
26

mph

5

°C

6.9

mm

100 %
990

mb

06:00

SSE
22

mph

to
39

mph

7

°C

0.6

mm

100 %
979

mb