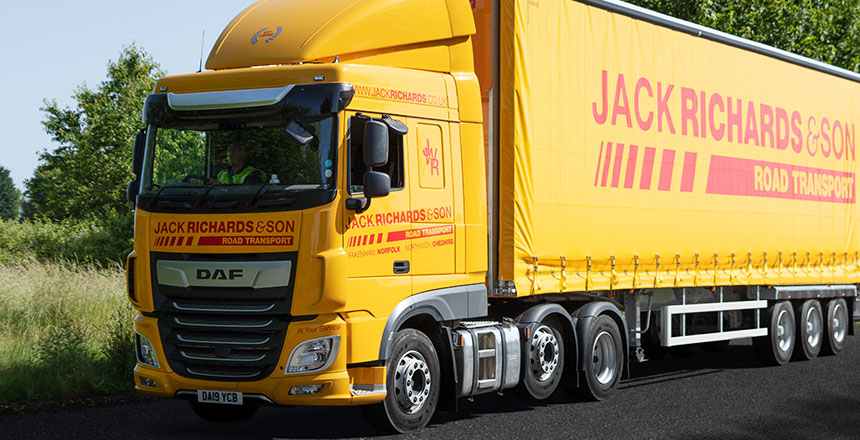 With the UK's cases of coronavirus on the rise, it is more than concerning to find that some delivery sites are refusing to let drivers have access to basic hygiene facilities such as toilets and hand-washing facilities.
Even after Public Health England have provided government bodies such as The Road Haulage Association and the FTA with a letter stating the illegality of this, some sites still continue to act in such disgraceful ways.
Jack Richards & Son, one of the UK's largest providers of road transport, recently announced how "utterly disappointed" they were that a customer of theirs had refused their drivers access to basic hygiene facilities.
Jack Richards & Son have advised that they "will now refuse to deliver to this delivery point" and "will continue to deliver to this delivery point when this ruling has been changed".
"The country is facing an unprecedented crisis and it is essential we all work together. LGV drivers are crucial part of the supply chain who will ensure we keep our hospitals stocked and food is available in the shops. At Jack Richards we have always believed drivers should be treated with respect and have access to good clean welfare facilities, at this time these men and women are even more essential to the good of the country and we will do everything within our power at Jack Richards to ensure they are looked after and treated with respect whilst they continue to do this tough job on all of our behalf." – Peter Brown, Managing Director at Jack Richards and Son.
We are utterly disappointed that a customer, today has refused our drivers access to basic hygiene facilities! Whilst we aren't naming our customer, this time. Trust that we stand firm and we will not back down.
#HaulageHereos
#InThisTogether