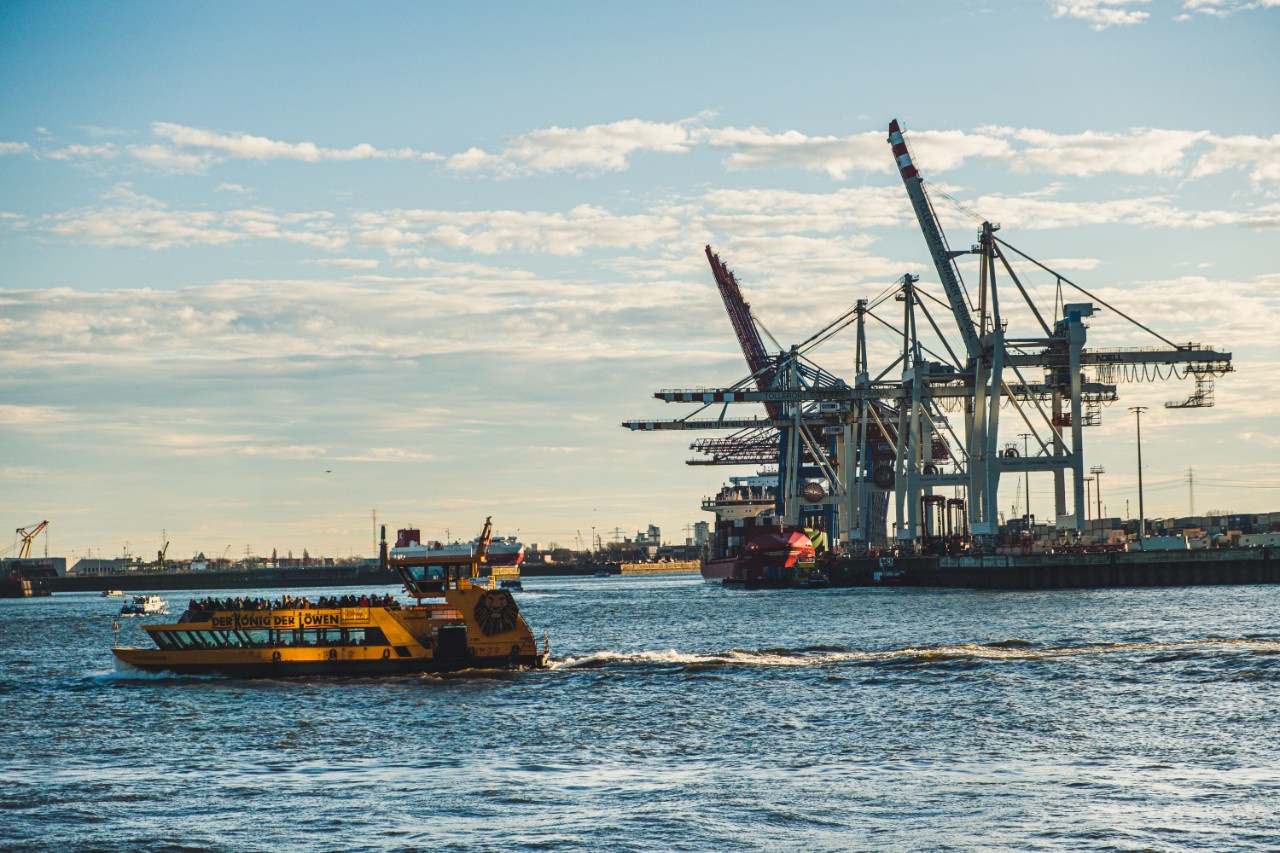 he extensive blank sailings program by carriers to cope with the coronavirus impact on demand is disrupting the shipment of export containers in Hamburg, a situation exacerbated by delays of up to three weeks caused by a series of storms over Northern Europe. Photo credit: Pixlr.
Greg Knowler, Senior Europe Editor
European shippers are preparing for rising costs due to container shortages and a wave of rate increases and surcharges driven by disruptions caused by the coronavirus disease 2019 (COVID-19).

Carriers have announced a series of freight all kinds (FAK) rate increases on trades to and from Northern Europe and the Mediterranean starting March 16 and April 1. Other charges, including peak season surcharges, booking cancelation fees in some regions, detention and demurrage charges, and inland haulage rates are also rising across Europe.

While shippers try to make sense of the surcharges, they are also facing pass-through costs from forwarders trying to source empty containers in Europe that are in short supply because of Chinese measures to combat the spread of the coronavirus.

There was a shortage of both refrigerated (reefer) and dry containers in Europe with the equipment stuck in Asia, said Mohammed Esa, Agility Logistics' senior vice-president of global business development and CCO for Europe.

"Carriers are imposing surcharges on most export routes from Europe due to the container imbalance and we will have to pass these on to our customers," Esa told JOC.com. "The situation from Europe is likely to remain challenging for at least the next six weeks."

Data from the Container Availability Index (CAx) provided by Container XChange supported forwarder claims of difficulties in sourcing empties. Through week 11 (March 9
–
15), the data shows equipment shortages were prevalent at terminals in Rotterdam and Antwerp, and at Genoa in the Mediterranean.
CAx, which forecasts the availability of containers in particular ports to allow better planning, found the shortage applied mainly to 40-foot high cube containers (40HC), which, according to Drewry, are the most popular containers on maritime trades in and out of Europe. The analyst said 40HC comprised about 50 percent share in Europe with greater volume capacity than the standard FEU, yet little, if any, difference in shipping costs. Globally, high cubes account for 60 percent of the dry maritime box fleet.

China production returns, but backlog persists

Various updates from forwarders and carriers report that China's factories are operating at close to full capacity, although some travel restrictions and quarantine measures remain. Ports and terminals are also operating as normal, but with unprecedented blank sailings, it will take time before the buildup of containers at terminals and inland depots can be cleared.

According to Alphaliner, up to 60 percent of weekly outbound capacity has been withdrawn from the Asia-Europe and trans-Pacific trades since mid-February, as well as from the intra-Asia routes. Alphaliner noted in a late February newsletter that cargo volume recovery was expected to take a few weeks, and until normal volume was reached, carriers would continue to selectively implement blank sailings, likely until the end of March.

Several forwarders have told JOC.com of the difficulties in convincing shippers of the extent of the container shortage in Europe and the additional costs involved in finding the empties. However, Michael Klage, solutions director for TOC Logistics International, told JOC.com the costs of sourcing boxes in Europe was growing for reasons that varied.

"There are surcharges direct from the carriers, some costs are because we need to go to the container yards to get empties that may be much further down the road," Klage said. "[In] other cases it can be because the primary carrier doesn't have containers remotely where we need them, so we need to look at a carrier that is more expensive. That could be several hundred dollars more expensive."

Angus Hind, air and sea director at UK-based Europa Worldwide Group, said he expected the knock-on effects of the disruption experienced in Asia to be felt in Europe for another few weeks.

"Due to the backlog at Chinese ports, sailings from the UK to these destinations, along with transiting routes, such as via the Middle East, are vastly reduced," Hind said. "Naturally, this creates an imbalance of equipment across the whole of the industry. We are working with and providing our clients with alternative options via rail, air, and other methods according to the demands of their supply chain and stock requirements."

Klage said empties should begin to arrive in April, but he warned that the COVID-19 has placed the supply chain in an unpredictable situation, with significant real-world effects on international transportation.
"What [customers] are reading in the headlines are actual, real problems, and it would be very wise to increase inventory as much as possible to protect against future expediting, because in the end that inventory carrying cost is likely to be cheaper than expediting later if the coronavirus continues to worsen," he advised.

Network disruption in key regions

Kuehne + Nagel noted in a COVID-19 update that until China returns to regular production volume, carriers will continue to operate selective blank sailings. The forwarder said the network disruption was delaying the repositioning of equipment in key regions around the world, and resulting in container shortages in North America, Latin America, and Europe, and the cancellation of backhaul departures until mid-March.

The equipment imbalance in Europe was also affecting carriers and terminals. Michel Sirat, CFO of CMA CGM, said the rate increases that were being levied on many trades were a reflection of the box shortage.

"We have all announced rate increases in March and April. We have boxes to serve our customers, but there might be a fight for the boxes, hence higher freight rates," he told JOC.com.

Paul O'Regan, harbor master and chief operations officer at the Port of Cork in Ireland, said the compound effects of blanked sailings were behind the equipment imbalances.

"Due to the current reduction of laden imports into Ireland — especially in reefer containers — exporters are finding it more challenging to get containers for their cargoes. We are currently expecting that it will be necessary to ship consignments of empties to remedy this shortage," O'Regan said.
Hamburg terminal operator HHLA said the extensive number of blank sailings was disrupting the shipment of export containers in the port, a situation exacerbated by delays of up to three weeks caused by a series of storms over Northern Europe. This caused two of its Hamburg terminals to operate at over 100 percent capacity.

"We are working intensively to relieve the situation and are currently controlling the inflow of further export containers by means of coordinated delivery. The situation has already eased considerably so that normal operations can be expected shortly," an HHLA spokesperson said.

But for one European shipper, operations are far from normal. The logistics director for a German-based Asia-Europe retailer was blunt in his assessment of the current situation. "We don't have equipment for export to Asia as there is simply no equipment," he said.

https://www.joc.com/maritime-news/surcharges-pass-through-costs-begin-mount-european-shippers_20200310.html?