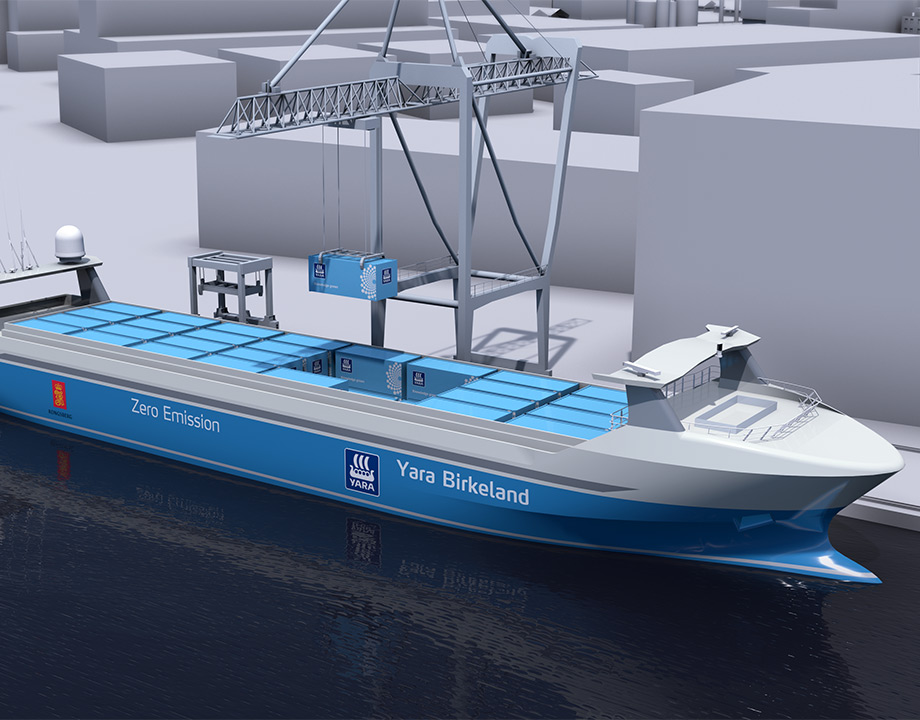 Development of the world's first fully autonomous containership has been put on hold indefinitely amid the COVID-19 pandemic.
In 2017, Norwegian fertilizer producer Yara teamed up with maritime technology company Kongsberg to develop the first fully autonomous and zero-emission containership. The 120 TEU ship, named Yara Birkeland, was planned cut emissions and reduce road transport by up to 40,000 truckloads per year while transporting fertilizer products from Yara's Porsgrunn plant to Norway's Brevik and Larvik ports.
The coronavirus pandemic, however, has thrown a wrench in those plans.
"Due to the Covid-19 pandemic and the changed global outlook, Yara has decided to pause further development of the vessel and will assess next steps together with its partners," Yara said in a statement.
The Yara Birkeland was initially planned to start off with manned operations this year before transitioning to autonomous and unmmanned operations by 2022.
The hull of the Yara Birkeland was launched in Romania in February and was scheduled to arrive at the Vard Brevik shipyard in Norway this month for final outfitting and testing before delivery to Yara.