To keep Felixstowe Dockers and other Dockers around the world informed as to what is going on around us all.
Monday, 24 August 2020
Iran's Foreign Ministry has reported that it detained a UAE-registered vessel on Thursday, 20th Aug 2020 after it was found violating the Iranian waters.
In a statement made on state television, it also added that UAE had, on the same day shot two Iranian fishermen and seized a boat.
Iran summoned the charge d'affaires of the UAE in Tehran in response to the deaths of the 2 fishermen and compelled them to release the seized boat. UAE in return expressed its ts deepest regrets for the action and returned the boat and its crew to authorities. Transportation of the dead bodies will be undertaken legally. It has also agreed to pay for the damaged caused.
The Emirati ship had been held by Iranian Coast Guards as it was found performing illegal trafficking on the territorial waters of Iran. The crew has now been arrested. Iran has warned against further attacks saying that "Tehran will take all necessary measures to protect its vessels and citizens in the Persian Gulf."
Both actions come at a time when tensions continue to escalate between Iran and UAE
After a surprise agreement last week between UAE and Israel seeking to 'normalise ties'.
The decision wasn't taken in well by the Iranian President who called it a "big mistake" as he believed that it will open up the path of Israel to the region.
Abu Dhabi, finding President Hassan Rouhani's comments "unacceptable and inflammatory" summoned Iran's charge d'affaires to condemn the rhetoric.
Emirati minister of state for foreign affairs, however, maintains that the diplomatic agreement has nothing to do with Israel. The agreement once signed will make UAE the 3rd nation to evolve diplomatic relations with Israel.
The rivalry between the countries has downgraded consistently since 2016 due to rifts between Tehran and Saudi Arabia. Despite the troubled relations, Iran and UAE have important economic links with each other, including a significant chunk of Iranian expatriate community in UAE.
Friday, 21 August 2020
Captain Sunil Kumar Nandeshwar, master of the MV Wakashio bulk carrier that ran aground on a coral reef, causing a large oil spill, was arrested and jailed by a district court in Port Louis, Mauritius yesterday.
Captain Nandeshwar, and Indian national, was arrested alongside the chief officer, Tilak Ratna Suboda, a Sri Lankan and charged with endangering safe navigation under the piracy and maritime violence act.
Local news media and police have reported that prior to the grounding incident, the carrier sailed close to the Mauritius coastline to get a Wi-Fi signal because the crew was celebrating a birthday.
"We are carrying out a full investigation and interviewing all the crew members," Local police inspector Sivo Coothen told reporters. Both will remain in custody until their bail hearing.
Mitsui OSK Lines (MOL) which chartered the MV Wakashio, issued a press release today acknowledging the arrest but offered no words of support for the officers in jail.
"The Master and Chief Officer of Wakashio have been arrested by the local authority on August 18." says the MOL release. "MOL is fully aware of its responsibilities and will continue to work with the relevant authorities of Mauritius and Japan."
MOL also stated that it dispatched a team of 6 employees and some equipment to assist in oil recovery efforts but will wait to "dispatch an additional team in later August".
In contrast to MOL's lack of support in the wake of this arrest, Nagashiki Shipping did promise a degree of help. "We will continue to support the crew and their families while awaiting future judicial decisions." said a company official in today's official statement. "We sincerely apologize for causing a great deal of inconvenience to everyone involved."
Neither of today's statements mention the fate of the MV Wakashio's 18 other Indian, Srilankan, and Phillipino seafarers after the arrest of their Captain but media reports suggest they are currently being interviewed by police.
The captain and chief officer's next court appearance is currently set for August 25th.
(Bloomberg) – President Donald Trump helped to clinch an unprecedented deal among the world's largest crude producers, but the pact hasn't stopped America's oil industry from bleeding.
"Offshore drilling is structurally damaged, and recovery is not imminent," Bernstein analyst Nicholas Green wrote Wednesday in a note to investors. "New contract tenders are few, highly competitive and low priced; most players are badly over-levered and in desperate need of cash."
The Covid-19 pandemic's devastating effect on the oil market is rippling throughout the supply chain, from explorers to the companies that provide them with workers and equipment. London-based Valaris, owner of the world's largest offshore rig fleet, became the latest casualty on Wednesday.
In North America alone, dozens of producers and oilfield servicers have gone bust in 2020, and Mizuho Securities USA predicted earlier this year that as many as 70% of U.S. shale producers may go bankrupt.
Oil prices pulled out of a freefall after an agreement by OPEC and its allies, prodded by Trump, to rein in production. But after embarking on aggressive growth plans when crude was trading above $100 a barrel a few years ago, the U.S. industry is still grappling with crushing debt loads, and demand for oil and petroleum products remains well below normal as nations struggle to control the spread of the virus. Longer-term, oil companies are facing investor calls to address climate change and transition away from fossil fuels.
Trump tweeted in April that the OPEC+ pact was a "great deal for all" and would "save hundreds of thousands of energy jobs in the United States." He met with oil producers at the White House and directed the Energy Department to buy crude for the Strategic Oil Reserve, but a plan to steer financial aid to drillers didn't gain traction. U.S. producers are in dire straits just months ahead of a presidential election that could have significant consequences for the oil industry, with Trump trailing Joe Biden in most polls.
"Oil probably in the second quarter faced the biggest challenge it's ever seen with the largest demand shock that oil has ever experienced," James West, an analyst at Evercore ISI, said Wednesday in a phone interview. But "we've still got plenty of runway for fossil fuels and hydrocarbons. While there's still a movement to bring in alternatives, they lack some critical mass, and we're going to be using oil and gas, particularly natural gas, for the foreseeable future."
Oilfield services and offshore rig providers soon followed shale drillers into bankruptcy. Oil contractors at sea are going bust at the fastest pace in three years as explorers spurn high-cost drilling to deal with the worldwide slump in commodity prices. While newer deep-water projects are less expensive, they still take longer to develop than land-based shale wells and typically are more costly.
Valaris, which was created in 2019 out of the combination of Ensco and Rowan, joins rivals Noble Corp. and Diamond Offshore Drilling Inc. in bankruptcy. Pacific Drilling SA earlier this month said it may return to bankruptcy court for the second time in less than three years, and Transocean, the world's biggest owner of deep-water oil rigs, has said it's exploring strategic alternatives.
Mixed Record
Valaris's bankruptcy comes days after the Trump administration authorized a sweeping plan to sell drilling rights and spur oil development in Alaska's rugged Arctic refuge. While Trump has touted U.S. energy dominance, his record in addressing oil-industry priorities has been mixed. Even as he personally intervened to help broker a global pact to cut oil output this spring, the president trumpeted low crude and gasoline prices as a "tax cut" for consumers.
Energy industry leaders have griped that despite his supportive rhetoric, Trump has routinely prioritised other segments of the U.S. economy, including coming to the defence of coal at the expense of natural gas and adopting steel tariffs that sparked concern about higher pipeline costs. They were also disappointed in his decision to forgo a chance to expand offshore oil and gas leasing in the eastern Gulf of Mexico, amid concerns it would hurt his chances of re-election in Florida. Other moves to aid energy interests have been blocked in court.
Under Trump, the Interior Department has rebuffed offshore oil producers' pleas for a blanket waiver lowering the royalties they pay the federal government for crude and gas extracted from federal waters.
Still, the oil industry largely views Trump as the preferred alternative to Biden, whose $2 trillion climate plan aims to end U.S. reliance on fossil fuels.
The cascade of oil-patch bankruptcies isn't likely to stop until supply and demand come back into balance, which could take some time. Global oil demand will rebound next year as the world emerges from the coronavirus pandemic, but won't fully recover until 2022 at the earliest, the International Energy Agency said in June.
Producers are responding to investor demands for lower spending, however, which will eventually result in a tighter oil market and higher prices, Paul Sankey, founder of Sankey Research, said in a note to investors.
"We are on the path to consumers yelling for oil companies to increase investment," Sankey said.
Mauritius said on Thursday it had started to scuttle the Japanese-owned bulk carrier that ran aground off its shores and spilled oil over pristine waters and fragile coral reefs.
The MV Wakashio hit a coral reef off the Indian Ocean island on July 25 and began spilling oil on Aug. 6, prompting the government to announce a state of environmental emergency.
Two of the ship's officers were arrested on Tuesday on charges of endangering safe navigation.
The government's National Crisis Committee said in a statement the exercise had started at around 1200 GMT.
"The … Crisis Committee has taken note of the progress made with regards to the scuttling exercise of the stem section of the casualty which has reached the identified location as confirmed by the Chief Salvage Master," it said.
On Wednesday, the government said the ship's sinking would be done in a way that would avoid further pollution or interfere with maritime routes.
Environmental group Greenpeace said the action would lead to more pollution.
Scientists say the full extent of the spill was still unfolding but the damage could affect Mauritius and its tourism-dependent economy for decades.
Reporting by George Obulutsa; editing by David Evans
The good news is that container shipping looks like it will weather the coronavirus crisis. The even better news is that COVID-19 has accelerated and solidified a new, more resilient business formula for the industry.
On Wednesday, the owner of the world's largest container line, A.P. Moller-Maersk (APM, Copenhagen: MAERSK-B), posted stronger-than-expected results for the second quarter — the very quarter the coronavirus was peaking.
Maersk's experiences during the outbreak confirm that liner alliances and consolidation are paying off, allowing capacity to be much more actively managed to match demand, supporting rates. The crisis has also confirmed the value of digital spot-booking platforms.
"Since it has worked so well for us [during the outbreak] why should we change that?" said APM CEO Soren Skou during the conference call, referring to active capacity management. "That will be our approach going forward. In my view, this is a structural change."
Digital spot booking platforms will likewise be the new normal. "A version of a [digital] spot product will be 'table stakes' in two to three years." Skou maintained.
The winning formula for container shipping that has emerged: consolidate capacity; toggle capacity in line with demand; go for profits not market share; split exposure between spot and period contracts; push spot customers toward digital booking platforms; and use spot booking data to more accurately toggle capacity in line with demand to further enhance earnings.
Strong quarterly results
APM reported net income of $443 million for the second quarter of 2020, almost triple net income of $153 million in Q2 2019. Earnings before interest, tax, depreciation and amortization (EBITDA) totaled $1.7 billion in Q2 2020, 8% above the consensus estimate of $1.58 billion. Projected full-year EBITDA is $6 billion-$7 billion, topping the consensus estimate of $5.8 billion.
In the ocean segment, Q2 2020 revenue was $6.57 billion, down 8.7% year-on-year due to a 15.8% volume decline offset by a 4.5% freight rate increase. Costs fell faster than revenues — down 16% to $5.16 billion due to lower bunker and time-charter costs. Consequently, Maersk's Q2 2020 ocean EBITDA increased 26%, to $1.36 billion.
Three months ago, Maersk predicted second-quarter demand could fall by 20-25%. As it turned out, demand was down 20% in April, but by a lesser amount thereafter. Demand is down this month by the mid to high single digits, reported Skou.
Maersk "blanked" (canceled) more than 166 sailings in Q2 2020. "Tight capacity deployment led to a decrease in capacity that was slightly more than the decline in actual volume, as we expected the decline in volumes to be steeper," acknowledged APM CFO Patrick Jany.
Carriers have added that capacity back. Skou said that as of now, Maersk has more capacity deployed in the trans-Pacific market than it did at this time last year.
Capacity reductions in Q2 2020 helped prop up rates. Rising rates in the spot market — which accounts for about half of Maersk's business — brought up the overall average. Decreases in the Bunker Adjustment Factor (BAF) due to declining fuel costs have brought contract rates lower. Some contracts adjust BAFs monthly, some quarterly.
Active capacity management
When the coronavirus struck, the initial reaction among analysts and executives was to compare potential outcomes to the aftermath of the global financial crisis. But container lines are behaving much differently now than they did then.
According to Skou, "In 2009, the thinking at Maersk, and I think of the whole industry, was that if you had a network you would have to keep sailing it and filling it up at all costs. We lowered prices in order to fill the network. Obviously, that approach has now completely changed.
"In 2009, we went after market share. This time, we are focusing on profitability. We have been saying that for a couple of years and the pandemic has just strengthened our resolve.
"It's not just because of the [change in] culture and the way of thinking. We now have a much bigger network, which makes it much simpler to take out capacity. If you're operating two weekly services from Asia to Europe, it's a huge decision to take out one string, because you cannot cover all the ports and some customers will not be served. If you're operating 13 or 14 strings, as we were before the crisis, it's quite a simple proposition to take out capacity and still serve all customers," said Skou.
"The other big difference today is that in 2009, the industry, and for that matter ourselves, had an orderbook equal to 50-60% of existing capacity. Today, the orderbook is around 9%," he added.
Container industry in financial crisis vs. coronavirus crisis. Demand fell in both cases but carriers kept the supply-demand balance and rates much higher in current crisis (Charts: Maersk)
Digital spot-booking platforms
The other big structural change is the move to online spot bookings via platforms such as Maersk Spot. According to Jany, Maersk Spot has gained further traction and accounted for over 40% of the company's Q2 2020 spot volumes.
"We see plenty of potential for expansion and eventually it will be close to 100%," said Skou. "The complication right now is how to implement it in the U.S., where there are rules to file with the Federal Maritime Commission that we need to resolve.
"The big benefit for us is that it's a commitment product. That means the customer makes a booking and actually has to show up with a container or pay a penalty. That, of course, makes it easier for us to plan utilization. We can avoid situations where we risk 'rolling' [pushing back loadings of] our customers when we get it wrong.
"There's also a cost benefit to us because the customer is doing all the work in terms of getting a price online, making a booking and doing the documentation," said Skou, who added, "Frankly, I think it would be very strange if our industry did not develop in this [digitalization direction], just like we have already in business-to-consumer industries."
The coronavirus appears to be speeding up the transition. Sea-Intelligence CEO Lars Jensen commented on Wednesday, "The digital change in the industry has been massively accelerated and anyone not 'on the train' at this point needs to play catch-up real quick."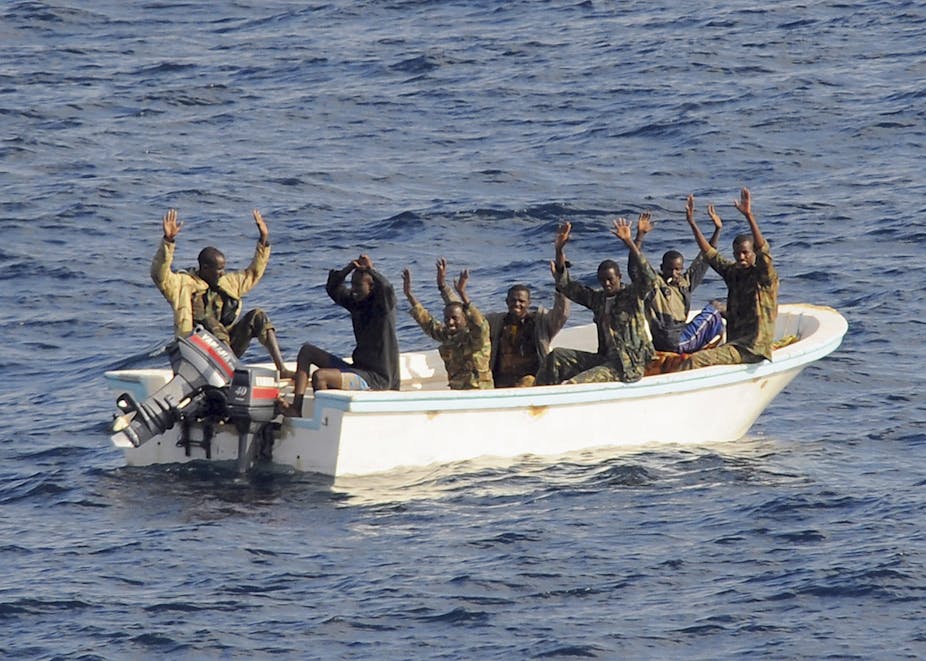 Somali pirates have released three Iranian hostages held for five years, a maritime security official said on Thursday, as conflicting reports emerged whether another ship had been seized after a three-year hiatus in hijackings.
The three Iranians are the last of the crew of the Iranian fishing vessel FV Siraj, which was captured by pirates on March 22, 2015.
"This marks the end of an era of Somali piracy and the pain and suffering of Somalia's forgotten hostages," said John Steed, the coordinator of the Hostage Support Programme, a volunteer organisation based in Nairobi begun to help rescue crews abandoned by their employers.
The release was meant to mark the end of an era for Somalia's pirates, who held over 2,300 crew between 2010 and 2019.
But instead, six armed men hijacked the Panama-flagged Aegean II late Wednesday after it had engine problems, a regional governor in Somalia told Reuters.
Musse Salah, the governor of Gardafu in the semi-autonomous northern region of Puntland, said the ship was travelling from the United Arab Emirates to Mogadishu port when pirates attacked it, in what would be the first successful hijacking since 2017.
There were 20 crew onboard, said a resident in contact with the men who had seized the ship.
A regional security official said the men appeared to have links to a local militia that functioned as a police unit in the Bari region. The official asked not to be named as he was not authorised to speak to the media.
POLICE, PIRATES, OR BOTH?
Jay Bahadur, a Somali piracy expert who was previously head of a United Nations group of experts enforcing an arms embargo on Somalia, said that being a pirate and a member of the Somali police had not historically been mutually exclusive.
He said it appeared that a group of men wearing police uniforms had boarded the ship, robbed the crew and taken the weapons of a private security team on board.
The man reported to be the ringleader of the attack on the Aegean II had repeated phone contact with another pirate who was part of a group that carried out Somalia's last hijacking in 2017, he added. The contact happened in the months prior to the 2017 hijacking.
"If it was indeed the police, it bears resemblance to one of the earliest Somali piracy incidents, when members of the Puntland coast guard hijacked the boat they were supposed to be guarding," he said.
Satellite tracking data showed the ship appeared to have rounded the Horn of Africa and was going south past the Somali port of Hafun before suddenly turning sharply to the north and docking in Bereeda. Pictures sent to Reuters from Bereeda showed the Aegean II, a small tanker that carries chemical or crude products.
The European Union Naval Force, known as EU Navfor, was checking on the incident, said a source in their Somalia Joint Operation Centre.
At the height of their power in 2011, Somali pirates launched 237 attacks off the coast of the country, the International Maritime Bureau says, and held hundreds hostage.
The number of attacks later tumbled as shipping firms implemented better security protocols, including posting look-outs, sailing further away from Somalia, and hiring private security. International warships operating as part of a coalition also prevented several attacks.
Somalia has been riven by civil war since 1991 and is controlled by a patchwork of local militias, pockets of federal forces, African Union peacekeepers and Islamist insurgents. The Horn of Africa nation has also been intermittently plagued by pirates.
Source: Reuters
Thursday, 20 August 2020
The bow section of the Wakashio bulk carrier is being towed eight nautical miles to an area with 2 km depth with its hatches open, while the stern of the Japanese vessel remains on a reef off Mauritius, with salvors waiting for the bad weather to pass.
The Panamanian-flagged ship grounded on July 25 and split in two on Saturday. It has quickly become the worst ecological crisis the Indian Ocean island republic has faced.
The latest satellite analysis of the bunker spill from the huge 203,000 dwt ship shows the 8 sq km oil slick has washed up in the UNESCO protected Blue Bay Marine Park, as well as the UNESCO protected Pointe d'Esny Mangrove Forests and the Ile aux Aigrettes nature preserve for endangered species.
The site of the spill in Blue Bay Marine Park is now directly over the site of the 1,000 year old brain coral that was the largest and oldest in the Indian Ocean.
The Wakashio, owned by Nagashiki Shipping, is insured by Japan P&I. Insurance experts are now expecting the bill for the clean-up operation from this disaster to top $500m.
Sebastien Lecornu, minister for France's overseas territories who visited Mauritius over the weekend, said yesterday he believed the clean up operation would involve "at least 10 months of work".
Christian Bueger, professor of international relations at the University of Copenhagen and and an honorary professor at the University of Seychelles said,
"The 1,000 tons of oil and diesel that leaked close to one of the greatest marine treasures of Mauritius have destroyed the habitat. Recovery will take decades. The disaster will occupy Mauritius for years to come," Bueger, a director at maritime security network SafeSeas, said.
Investigators are reinterviewing the 58-year-old captain of the Wakashio today.
The news of DP World buying over Shreyas Shipping and Transworld Feeders is now behind us with the recent announcement of the deal.
This follows the acquisitions by DP World in the last two or three years with Unifeeder, Feedertech and Unico Logistics, a Korean NVOCC. There are some interesting possibilities which emerge from these acquisitions.
Together the cumulative vessel fleet of Unifeeder (including Feedertech, Shreyas and Transworld Feeders) adds up to approx. 81 ships with 138,000 teu, propelling it to 17th position in the world container fleet basis current Alphaliner top 100 ranking.
This surpasses X-Press Feeders' capacity making Unifeeder the largest feeder operator in the world. The recent Shreyas-Transworld Feeders deal does not take over assets, but includes a long-term charter arrangement indicative of the continued focus on an asset-light model.
Why did DP World select this mix?
There is a likelihood of gradual change in trade patterns with regional trades gaining more ground than traditional east west trades
Unifeeder, Feedertech, Shreyas and Transworld Feeders are the better-known brands in their own segments and regions.
However, they have businesses other than the feeder operations which are equally strong in the NVOCC space. Feedertech has Perma while Shreyas has Avana Logistek which are both NVOCCs with a decent fleet of containers either owned or leased.
Avana Logistek has a strong presence in the South Asia – Middle East market while Perma is better connected in Southeast and South Asia.
Add to this mix, the acquisition of Korean NVOCC Unico Logistics, Unifeeder's multimodal operations and you have a respectable network in Europe, the Middle East, South Asia and Asia Pacific.
Together, these provide the much-needed base cargo which, if gradually supplemented further, can be enough for building an independent shipping line, initially with a regional focus and eventually a multi-regional or global shipping line.
The apparent question one would then ask is why doesn't DP World simply buy off another shipping line? There are several possible arguments against this.
First, DP World may not want to position itself as a direct competitor to the shipping lines who are its largest customers worldwide.
Doing so, may cause it to lose market share to competition, which also includes some of the lines who own terminals themselves.
By buying out relatively smaller operators like these, DP World is targeting a customer base which was not a direct target of the major lines thereby avoiding stepping on the foot of its customers.
Secondly, the cost of accumulating smaller operators and using DP World's strength to integrate and convert into a shipping line would be probably lesser than say buying out a top 20 line.
Finally, and this is gaining increasing importance, with the recent US-China trade situation as well as the pandemic induced trade disruption, there is a likelihood of gradual change in trade patterns with regional trades gaining more ground than traditional east west trades.
While there are a few operators who specialise in regional trades, DP World may be able to garner a decent share of the regional pie.
Activists from the environmental group Greenpeace found two huge methane leaks in the UK's part of the North Sea.
On Monday Greenpeace reported that its patrol ship ESPERANZA located two gas-emitting craters on the seabed. Greenpeace says that the leaks were reportedly caused by a 1990 drilling accident by ExxonMobil in an exploration campaign. If this was the case, the leak would have been active for 30 years.
In 1990, the rig reportedly targeted an oil reservoir, which turned out to be a gas pocket. This resulted in a large blowout that left sizable craters in the range of 15-to-50 yards on the seabed.
The activists on board the group's patrol ship ESPERANZA used an ROV (Remotely operated underwater vehicle) to survey the leak, recording the process from two large boreholes.
A recent independent study hints that a staggering amount of 8,000–30,000 tonnes of the greenhouse gas gets released into the atmosphere from these two boreholes.
Greenpeace has long been a critique of the oil and gas industry, asking the UK government to intervene on the matter and change the scenario in place at the North Sea.
Tanker LONG QING 1 with some 3000 tons of fuel on board collided with sand barge in Yangtze Estuary waters in the morning Aug 20.
Collision impact resulted in fire on board of tanker, while barge sank. Of tanker 14 crew and barge 3 crew, 3 were rescued, 14 remain missing.
Tanker LONG QING 1, MMSI 413495000, tonnage 3948, flag China.
(www.fleetmon.com)
A Japanese disaster relief team helping to clean up a devastating oil spill off the Indian Ocean island nation of Mauritius is focusing on mangroves, beaches and wetlands after most of the oil at sea had been collected, it said on Tuesday.
A Japanese bulk carrier struck a coral reef on July 25, spilling about 1,000 tonnes of fuel oil in what environmentalists say is the country's worst ecological disaster, killing wildlife and damaging pristine waters.
"As most of the spilled oil at sea has been collected, we are moving into a next stage, with the focus on cleaning up the seaside and minimising the environmental impact," Keiji Takechi, deputy team leader, told an online news conference from Mahebourg, Mauritius.
"Environmental experts who can give advice and instruction are needed now."
Japan sent six officials, mainly oil spill experts, to Mauritius last week and plans to send another team of environment ministry officials and specialists this week.
Team leader Junji Gomakubo said the focus was not only on the immediate impact.
"We also need to think about plans to restore the environment in the long run, like in a 10-, 20-, 30-year span," he said.
The full impact of the spill is still unfolding, scientists say. As island residents scrambled to mop up the oil slicks and clumps, they saw dead eels and fish floating in the water, as fuel-soaked seabirds limped ashore.
The damage, scientists say, could impact Mauritius and its tourism-dependent economy for decades.
The bulk carrier, MV Wakashio, owned by Japan's Nagashiki Shipping and chartered by Mitsui OSK Lines, broke apart on Saturday, releasing a small amount of additional oil into the sea, Takechi said.
Source: Reuters
When a ship is being constructed in a shipyard, the most important machinery that is to be selected is the main propulsion machinery.
Both 2 stroke and 4 stroke engines are widely available in the market but for a large ocean-going merchant vessel, a 2 stroke engine is more commonly used as the main engine and has a much better market.
Even with a wide variety of advantages that 4 stroke engine offers like the compact size of the plant, much more RPM or speed etc, a 2 stroke engine outshines with few but vital advantages.
2-stroke Engines
Some of the important reasons why 2 stroke engines are more popular than 4 stroke engines as main propulsion engine on ships
Fuel Selection: The fuel prices have gone sky high and better grade fuel is adding higher costs to vessel operation. A two-stroke engine can burn low-grade fuel oil and hence reduce the running cost of the ship.
Efficiency: The thermal and engine efficiency of 2 stroke engine is much better than that of a 4 stroke engine.
Power: Most of the 2 stroke engines are now large stroke engines that produce more power. Hence they have high power to weight ration as compared to 4 stroke engine.
More Cargo: Ship can carry more weight and hence more cargo with 2 stroke engines because of high power to weight ratio.
Reliability: Two stroke engines are more reliable in operation as compare to 4 stroke engine.
Less Maintenance: The maintenance requirement of the two-stroke engine is much lesser than 4 stroke engine.
Direction control: Direct starting and reversing is easier with two stroke engine.
No reduction attachments: As two stroke engines are low speed engine, there is no requirement of reduction gear or speed reduction arrangement as required for high speed four stroke engine.
However, the ease-of-manoeuvring a two stroke engine is less than that of a four stroke engine and the initial cost of installation of a two stroke propulsion plant is also much higher than running and maintenance cost of a 4 stroke engine.
In 2 stroke engine, the amount saved on high grade fuel can compensate all other disadvantages and also reduce the whole operating cost of a ship.
Marine engines on ships are responsible for propulsion of the vessel from one port to another. Whether it's of a small ship plying in the coastal areas or of a massive one voyaging international waters, a marine engine of either 4-stroke or 2-stroke is fitted onboard ship for the propulsion purpose.
The marine engines are heat engines used for converting heat, which is generated by burning fuel, into useful work, i.e. developing thermal energy and transforming it into mechanical energy. The engines used onboard ships are internal combustion engines (a type), in which, the combustion of fuel takes place inside the engine cylinder and the heat is generated post the combustion process.
Ship Engine Working Principle
As mentioned earlier, IC (Internal combustion) engines are mainly used for marine propulsion and power generation purpose. The working of the marine engine can be explained by the following procedure:
– The fuel is injected at a controlled amount at high pressure
– A mixture of fuel and air is compressed inside the engine cylinder with the help of piston, which results in the explosion of the mixture when pressurised due to compression. As a result, heat is released which increases the pressure of the burning gas
– The sudden increase in the pressure pushes the piston downwards and transmits the transverse motion into the rotary motion of the crankshaft using connecting rod arrangement. The explosion is repeated continuously for maintaining the power output depending upon the type of marine engine and its usage.
The crankshaft is connected via a flywheel, either to the alternator or to a propeller arrangement for doing the mechanical work. To obtain continuous rotation of the crankshaft the explosion has to be repeated continuously.
Before the next explosion, the used gases are drawn out from the cylinder through an exhaust valve and fresh air is supplied, which helps to push the used gas and also to provide fresh air for next combustion process.
Types of marine diesel engines:
The two basic types of marine diesel engines are –
4 stroke engine

2 stroke engine
A 4 stroke engine can be installed on the ship to produce electrical power and also to propel the ship (usually in small size vessel). This engine takes 4 cycles to complete the transfer of power from the combustion chamber to the crankshaft.
The events taking place in I.C. engine are as follows:
Suction stroke for taking the fresh air inside the chamber – which is the downward movement of the piston

Compression stroke to compress the air-fuel mixture – which is an upward movement of the piston

Power stroke – in which the explosion takes place and the piston is pushed downwards

Exhaust stroke – which is an upward movement of the piston to draw out used gases
The four events are completed in four strokes of the piston (two revolutions of the crankshaft). An inlet and exhaust valve is fitted on top of the cylinder head to draw in fresh air and to expel the used exhaust gas.
Both, the valves and the fuel pump (which supply fuel to the injector), are operated using camshaft, which is driven by crankshaft using a gear drive. In a four-stroke engine, the camshaft runs at half the speed of the crankshaft. The crankcase is open to the piston liner arrangement, which assists in the lubrication of the liner.
The 2 stroke engines are used for vessel propulsion and are bigger in size as compared to the 4 stroke engines. In this engine, the complete sequence is complete in two cycles i.e.
Suction and compression stroke – which is the upward movement of the piston to draw fresh air inside and to compress the air-fuel mixture

Power and exhaust – which is the downward movement of the piston due to an explosion inside the chamber followed by removal of exhaust through the exhaust valve fitted on the top of the cylinder. A stuffing box is used which separates and seals the crankcase against the combustion chamber.
A basic ship engine working video is shown below:
This video shows how a 2 stroke marine engine on ship works-
How and where is ship's engine made?
If you have seen engines on ships, including small 4 stroke generator engines and also the massive 2 stroke propulsion engines, one thought which must have crossed your mind is how and where these engines were made?
The most famous engine manufacturers, whose engines, are used in ships are:
MAN Diesel & Turbo (Previously B&W engines) – famous for high, medium and slow speed marine engines

Wartsila (Previously Sulzer Engines) – famous for high, medium and slow speed marine engines

Mitsubishi – producing engines for light, medium, and heavy-duty applications

Rolls Royce – famous for the cruise ship and naval ship engines

Caterpillar manufactures – for medium speed and high-speed marine diesel engines
Material Used For Making Ship Engine
The material used for making the ship's engine and different ship engine parts are:
Bedplate: The bedplate is the bottom-most portion of the engine which is the base of the engine and accommodates crankshaft bearings and A-frame. For the small engine, a single casting of cast iron is used and for large 2 stroke engines, fabricated cast steel transverse sections with longitudinal girders are used.
A frame: The A-frame, as the name suggests, is similar to the shape of letter 'A' and is installed above the bedplate of the engine. It is built separately to carry the crosshead guide and on top, it supports the base of the entablature. The bottom surface of the A-frame is machined for making a mating surface to install on top of the bedplate.
Entablature: The entablature, also known as cylinder block, is made from cast iron and used to accommodate the cooling water and scavenge airspace. Depending upon the size of the engine, the casting can be either for individual or multicylinder (bolted together). The lower portion of the cylinder block is machined to form a mating surface and fastened with the A-frame using fitted bolts.
The other different ship engine parts which are fitted inside the engine are: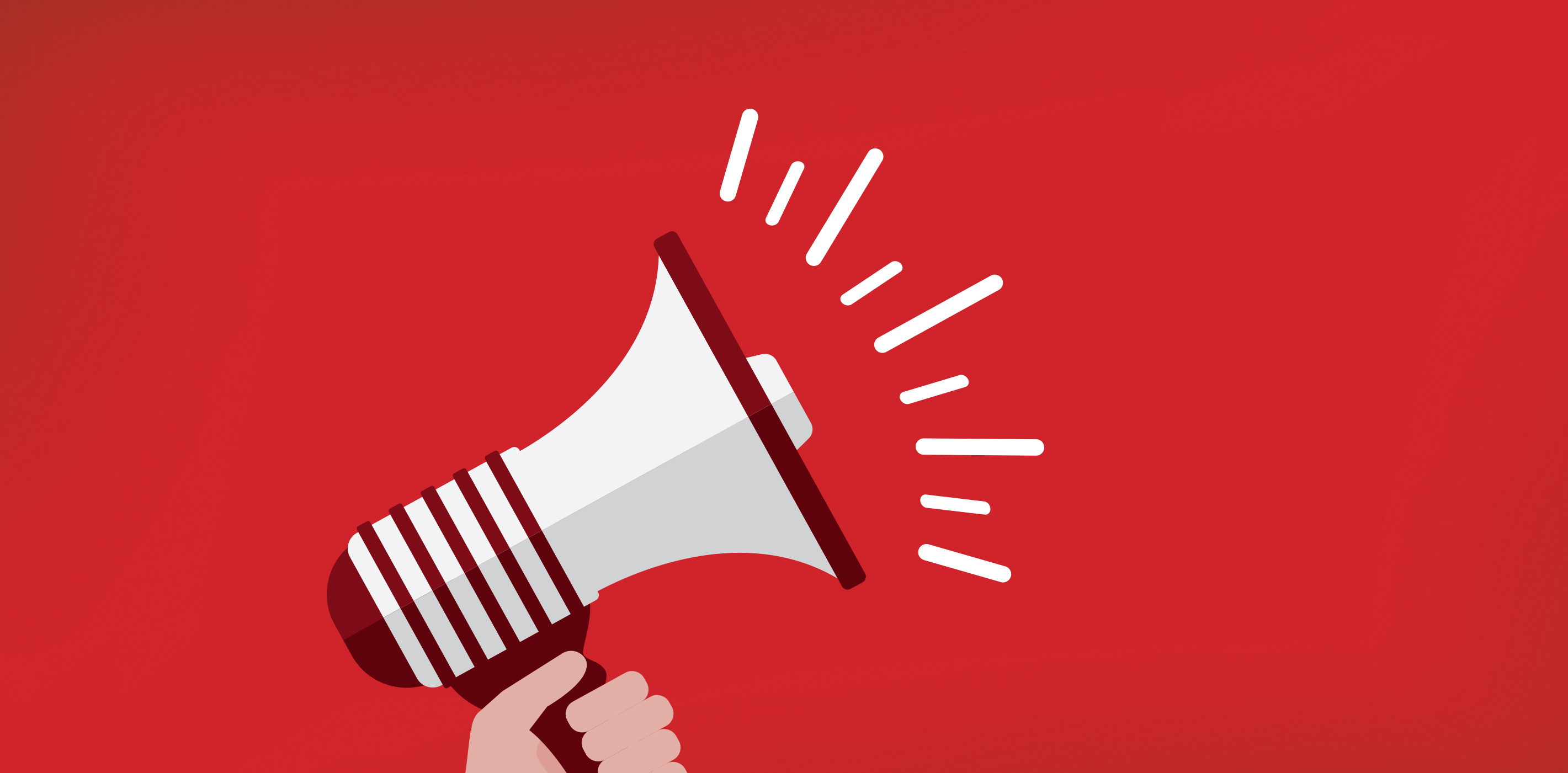 Ref: VAC-13976
Salary:£21,000 + 25000 Start Date:Immediate Location:Felixstowe Industry:Shipping Shipping Line Discipline:Inside Sales Co-ordinator Employment:Permanent
Apply
Job Description
Salary £21,000 – £25,000 depending on experience, plus benefits
Our client is looking for an inside sales coordinator to join their liner team.
The role will involve working as part of the inside sales team, helping manage the house accounts and ensuring targets are met.
The inside sales team are responsible for following up on leads, responding to customers and quoting rates for business.
The role will involve dealing with multiple trade lanes and all equipment types. This will allow each member of inside sales team to really get to understand working with every trade and customer within their allocated sales area.
Other ad hoc duties will involve assisting on invoice queries that relate to the sales team, communicating with other departments to ensure the customer gets a good service and other sales administrative duties.
This role is office based however there will be occasions for team members to go meet customers.
The team also help support the outside sales team remotely to cover for holidays and sickness etc.
Requirements:
Experience of sales ideally from a shipping company or freight forwarding company.
Good IT skills especially excel, word and outlook.
A good communicator who can talk to customers and internal departments.
Time management skills, the ability to manage a number of tasks, this role is part of a very busy team with tight deadlines.
Able to work as part of team, while still being self-motivated.
Have a drive to succeed and enthusiasm for sales.
Apply: https://www.aandsrecruitment.co.uk/jobs/job-details/inside-sales-co-ordinator/9581/
The captain of the vessel Wakashio that broke into two off Mauritius has been arrested and charged with endangering safe navigation, it was reported.
Sunil Kumar Nandeshwar has made an appearance in the district court in Port Louis, capital of Mauritius to hear the charges. He has been detained until he returns to the court again on 25 August.
The capesize bulker Wakashio, owned by Nagashiki Shipping and chartered by Mitsui OSK Lines (MOL), went aground off Mauritius on 25 July before it split on Saturday.
While nearly all of the fuel oil onboard has been removed, approximately 90 tonnes remained within the vessel and the about 1,000 tonnes of oil have leaked into the sea, threatening the biodiversity-rich marine ecosystem in the area.
The bow of the ship has been towed away from the reef while the rear portion remains stranded on the reef with fuel oil believed to be still onboard.
According to reports, crew members had told police questioning that there had been a birthday party on the ship the day it ran aground. There was also a claim that the ship navigated too close to the shore in order to pick up WiFi signal, according to BBC News.
The National Crisis Management Committee of Mauritius said adverse weather conditions mean it is still too risky to remove the remaining volume of fuel oil in the ship's engine room.
Mauritius said it will seek compensation from the vessel owner and the insurer, while Japanese firm Nagashiki Shipping has pledged to respond to requests for compensation.
MV Wakashio oil spill aerial photo- A satellite image shows the bulk carrier ship MV Wakashio and its oil spill after it ran aground off the southeast coast of Mauritius, August 7. Satellite image 2020 Maxar Technologies/via REUTERS
Japan's, the owner of a bulk carrier that ran aground in Mauritius, causing an oil spill in one of the world's most pristine environments, said Wednesday it awaited judicial decisions after two of the ship's officers were arrested.
Nagashiki issued a statement on Wednesday after the arrest overnight in Mauritius of the captain and of the bulk carrier, MV Wakashio, and another of the ship's officers on charges of endangering safe navigation. It did not provide further details on the situation in Mauritius beyond saying it would support the crew and their families.
"We sincerely apologise for causing a great deal of inconvenience to everyone involved, including everyone in Mauritius, due to this grounding accident and oil spill," the statement said.
The MV Wakashio struck a coral reef off the Indian Ocean island on July 25 and began spilling oil on Aug. 6, prompting the government to announce a state of environmental emergency
The spill spread over a vast area of endangered corals, affecting fish and other marine life in what some scientists have called the country's worst ecological disaster. Emergency crews removed most of the ship's remaining oil before it split apart on Saturday.
The other person arrested was the ship's deputy captain, a maritime official in Mauritius with knowledge of the incident, who asked not to be named, told Reuters.
Removing the ship is likely to take months.
Genting Hong Kong Ltd., a cruise ship operator, will temporarily suspend all payments to its creditors, which will likely result in events of defaults, it said in a stock exchange filing.
Its shares slid as much as 20% Thursday morning.
"Such events of default would give rise to a right for requisite creditors of the Group to declare that the financial indebtedness owed to them are immediately due and payable," the company said in a filing.
The company is part of the the Genting group, backed by Malaysian tycoon Lim Kok Thay. Earlier this year as the pandemic spread, coverage of passengers being quarantined on ships such as its World Dream created a public relations disaster.
As of July 31, the outstanding financial indebtedness of the group is at $3.37 billion. The company's units have also failed to pay 3.7 million euros ($4.4 million) for the financing of ships, it said in the filing.
The financial stress is evidence of further signs of strain companies in the region face as Covid-19 upends their businesses. The pandemic resulted in the suspension of sailing globally, according to Genting Hong Kong.
DUISBURG, GERMANY – 11 August 2012 Riverboat with containers on the river Rhine. Photo By Patrycja Ebis, Shutterstock
Container shipping costs and service levels are at risk of spiralling out of control, according to Drewry.
As well as a massive withdrawal of capacity since the start of the Covid-19 crisis – 468 blanked departures on east-west trades – the analyst said schedule reliability had been "extremely low".
"In the first half of the year, fewer than two out of three vessels arrived within 24-hours of their ETA," said Philip Damas, head of Drewry Supply Chain Advisors.
"To make matters worse, this is using a measurement which is fairly lenient, because we are setting the ETA at the time of the ship's departure, by when the carriers should have a good indication of their schedules," he added.
The blanked sailings and poor reliability naturally resulted in widespread rollovers, said Mr Damas who noted that a Drewry survey of shipper clients had revealed 83% of them had seen cargo rolled.
"It caused significant operational problems for shippers and forwarders; reworking or re-booking the shipment, making a lot of contacts and phone calls and wasting a lot of time working late hours. Many shippers today do not receive good data from carriers on rollovers, or they are not able to measure rollovers using internal systems.
"So our view is that rollovers are a key issue which has been exposed by the recent crisis – this is the new reality of a much more concentrated marketplace in which shipping lines have more power," he said.
There has also been a notable increase in carriers offering no-roll premiums, which Mr Damas said was needed, but they were really just "offering a normal service at premium prices".
The root cause of these service level problems is the number of transport crises, Mr Damas believes, noting the increasing frequency of incidents such as the US port strikes, Hanjin bankruptcy, Maersk cyber attack, and now COVID lockdowns and Beirut port explosion.
"So shippers and forwarders should plan for continued disruptions," he added.
There are widespread cost implications from this year's container shipping disruptions, too, not least an increase in freight rates.
According to Drewry senior advisor Stijn Rubens, the average freight rate on the Asia-Europe trade between January and August increased 15% year on year, to $1,798 per feu. However, after factoring in other freight costs, such as finance, detention and demurrage, and booking processing, the overall increase was $432, up 16% at $3,115 per feu.
"The indirect cost implications could be multitudes of that," said Mr Rubens, "from costs related to missed sales opportunities, safety stock levels, customer satisfaction, and retention and internal stakeholders.
"In our view, unless you are really in control of your shipments, and that obviously starts with visibility, then there is a real risk of cost and service levels spiralling out of control.
"Therefore, it's very important to actively measure your carriers, not just via the EDI data they may send you, but to measure them yourself and benchmark their performance against the market."