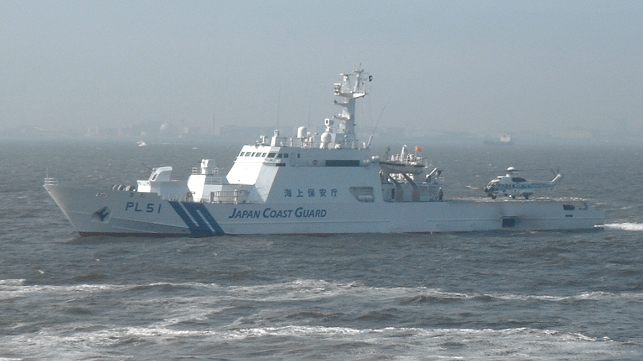 A second survivor has been located from the livestock carrier Gulf Livestock 1 lost two days ago in a typhoon according to reports from the Japan Coast Guard.
The search and rescue operations are continuing in a race against time as a second, potentially even larger, typhoon is nearing the area.
The Japan Coast Guard announced this afternoon, September 4, that it had located a survivor in life raft approximately a mile from Kodakara Island in the East China Sea.
The Gulf Livestock 1's last known position was south of there about 115 miles west of Amami Oshima island. Winds from Typhoon Maysak and tides are believed to have carried the raft away from the sinking.
The 30-year old Filipino sailor was reported in good condition and taken a hospital. The first survivor, who was discovered on Wednesday, also remains in a hospital. The Philippine Department of Foreign Affairs said that it was working to repatriate him to the Philippines once COVID-19 protocols are cleared.
Earlier in the day on Friday, the Japan Coast Guard also pulled an unconscious sailor from the water.
Found floating face down in a life jacket, the sailor was pronounced dead at a local hospital. The Philippine Department of Foreign Affairs said identification was pending on this person but that he was in a blue jacket with the label "Fitter" on it.